CSRD Part 5: Strategy and Implementation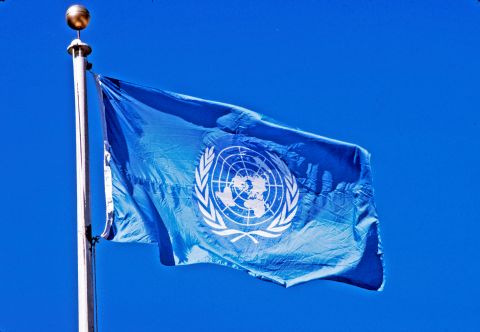 The history of ISO 9001 quality management standards provides a solid foundation for predicting what will happen now that the European Union has made such disclosures a matter of law. A certain percentage of affected organizations will view the disclosures as a competitive opportunity. On the other hand, perhaps 50% or more will view it strictly as a compliance issue.

By Bruce Bolger

The Formal Plan for Stakeholder Management, Metrics and Reporting
Assembling and Training the Team
Creating the Story
Monitoring Results
Continuous Improvement
The Role of Your Legal Advisors

While this guide is for organizations who view the European Union Corporate Sustainability Reporting Directive as an opportunity, the simple advice for all others is to assemble a legal team well-versed in the law and recognizing that all reporting will be subject to independent audit in the case of companies that meet the disclosure thresholds and that the metrics in terms of turnover, diversity, and pay equity will be available for public view and comparable from year to year.

For a complete report on the European Union Corporate Sustainability Reporting Directive, click here.

It is critical to understand that in viewing the new disclosure law as a business opportunity, CEO and C-suite commitment need to ensure that there is a strategic and systematic approach in place to establish a meaningful purpose, goals, and objectives; fully aligned tactical implementation across the enterprise involving all stakeholders; very clear metrics related to the purpose, goals and objectives, and a continuous improvement process. The law can become a guiding light toward a more sustainable stakeholder approach to enhancing returns or a burden to be avoided at the cost of public reputation risks or worse.

The law is specific in its intent to encourage organizations to create value by addressing social issues, i.e., benefiting from an increased pool of talent or customers by helping to uplift marginalized groups. The law does not ask nor encourage organizations to divert profits to unrelated social causes.

In order to gain maximum value from this investment in time and money, organizations need expertise in not only the spirit and actual implementation process of the CSRD, but in actual implementation at the front lines of human resources; sales, marketing and customer service; finance; operations, administration, etc. to ensure alignment across the enterprise.

The Formal Plan for Stakeholder Management, Metrics and Reporting

Organizations that already have a strategic and systematic approach to stakeholder management, metrics, and reporting, or a formal business operating system, will find the creation of an EU-compliant Corporate Sustainability Report relatively easy. This is because they already have a formal written plan, collaboratively developed with people accountable for each group of stakeholders, that includes:


The organization's purpose, goals, and objectives, and the premise upon which it was created;
The tactical plan to fulfill that purpose and achieve the goals across the enterprise, and how it will be measured and continuously improved;
A system for efficiently management the goal achievement process on a regular basis, and for continuous improvement.

The Stakeholder Management plan includes the organization's purpose, goals, and objectives; the specific processes for engaging all stakeholders toward that common purpose, including who is accountable; the metrics that will be used to measure progress, and how those metrics will be used to continuously improve experiences and results. All of this provides the foundation for creating a CSRD compliant corporate sustainability report.

Assembling and Training the Team

Assuming your organization views the disclosures as an opportunity to develop and implement a strategic and systematic approach to value creation through people, the process starts by identifying a cross-functional team lead by the CEO, CFO, or executive with the most experience working cross-functionally across the enterprise. If your organization already has a business operating system, the implementation process can easily be baked into an already existing decision-making and implementation framework. If not, now is a good time to consider implementing a business operating process, often led by an internal executive or outside consultant knowledgeable in stakeholder management, business operating systems, and reporting, as these processes save time. In any case, all your department heads will require basic training in the principles of stakeholder management, metrics, and reporting, and on the EU Corporate Sustainability Reporting Directive.

Creating the Story

In the simplest terms, the law requires organizations large enough to have a societal impact to disclose what type of corporate citizen they are; that they verify the practices of their distribution and supply chain partners; that they disclose how they add value to and/or create risks for customers, communities, and all stakeholders, and how they are in turn affected by stakeholders and the environment; and what they do to learn about, address, and continually enhance their processes.

Monitoring Results

Any organization with a business operating system or equivalent will have much less difficulty publishing an EU Corporate Sustainability Report. The cross-functional teams will continually receive all the same metrics throughout the year and address their implications, possible course corrections, etc. as a way of doing business. In order to avoid publishing embarrassing results, first timers to this process will need time to take action.

Continuous Improvement

The disclosure law is clear: organizations need to report on the processes they use not only to gain feedback from stakeholders on the risks and opportunities posed by their actions, but to be transparent about the process for implementation.

The Role of Your Legal Advisors

Whether an organization is fully dedicated to viewing the Corporate Sustainability Report as a business opportunity or as a disclosure requirement, the legal team must be involved. In the case of an organization that views the disclosures as an opportunity, the process needs to be run by a trained, qualified business executive (not a lawyer) knowledgeable about the operations and organizational chart of your organization, supported by the legal team, or qualified outside counsel. In the case of organizations that view a Corporate Sustainability Report as a disclosure requirement, it's probably best to put the process in the hands of a highly qualified ESG attorney with the authority to coordinate the necessary information and draft the report with the key stakeholder department leaders with as little organizational fanfare as possible.

For More Information

Bruce Bolger, Founder
Enterprise Engagement Alliance
914-591-7600, ext. 230
Bolger@TheEEA.org

Subscribe to ESM's weekly newsletter.