EEA Launches Engagement Widget to Promote Referrals, Suggestions, and the IRR Field
Using the EEA Engagement Widget powered by INCENTCO, any size organization can now easily promote and reward referrals, suggestions, and feedback using a widget that can be embedded within minutes on any web or social media site, along with whatever incentives they wish to test to encourage engagement. The widget is available for free on a beta basis. Click here to download the widget to test on your web site at no cost during the beta period and then $25 per month during the charter period.

An Open Source Referral and Feedback Widget to Promote Engagement
Designed to Connect With Any Rewards or Engagement Technology
A Simple Piece of Code on Web and Social Media Sites With a QR Code for Print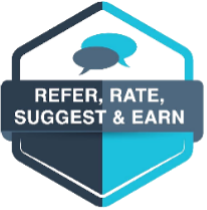 As part of its effort to promote a strategic approach to stakeholder management and the more scientific use of rewards, the Enterprise Engagement Alliance has launched the EEA Engagement Widget. It is now easy for any size organization to almost immediately begin to reward and measure employee, customer, distribution partner or other referrals and suggestions. The widget uses a unique "open source" approach that provides useful benchmarking features; the ability for associations, media companies, agencies to create new revenue streams, value, and benchmarking tools for their communities, and to utilize virtually any reward platform of their choice anywhere in the world.

Anyone can click here to download the widget to test on their web sites for free for three months until Feb. 1, 2023, after which it is $25 per month, plus optional rewards options, according to the EEA. To experience the widget, the EEA says, click here to refer this widget or any Enterprise Engagement Alliance service to anyone and to receive a concrete reward suited to the interests of the referrer should the referral materialize into a customer.

According to the Enterprise Engagement Alliance statement, associations, media companies, agencies, or anyone seeking to create a community of organizations using the platform, can purchase a low-cost enterprise version. This enables their members, readers, or customers to let organizations create a new revenue opportunity as a reseller of the widget, enabling their communities to benchmark results against like organizations and benefit from people inclined to refer employees, customers, or other stakeholders. Enterprise customers can specify the available reward options, including their own.


An Open Source Referral and Feedback Widget to Promote Engagement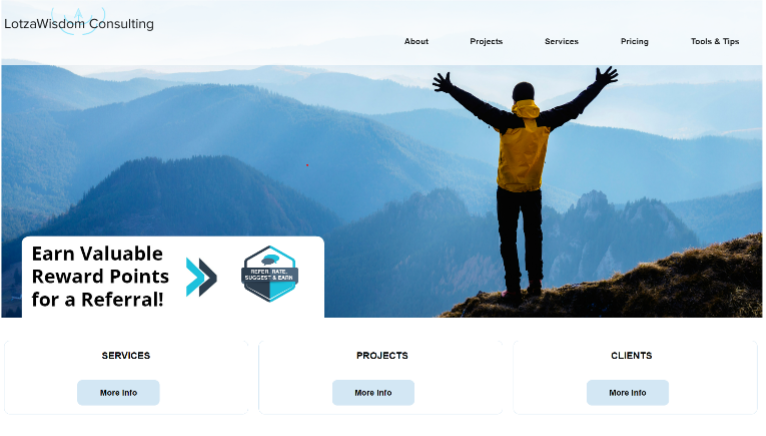 According to the EEA, any organization can place the EEA Engagement Widget on their web sites, social media, and share a unique QR code in print to promote and reward customer, employee or other referrals, feedback, and suggestions--using the rewards that work best for the referral. Under the umbrella of the Enterprise Engagement Alliance outreach effort, the goal is to create a network effect enabling organizations to profit by promoting the use of the EEA Engagement Widget and providing an invaluable means to benchmark results against an aggregate of other organizations using the widget to identify which offers work best.

The EEA says its Engagement Widget offers an enterprise platform for associations, publishing companies, and other organizations of businesses that can benefit from referrals, offering a revenue share opportunity along with benchmarking capabilities within specific communities of users.
Starting now, organizations can create their own enterprise version of the EEA Engagement widget and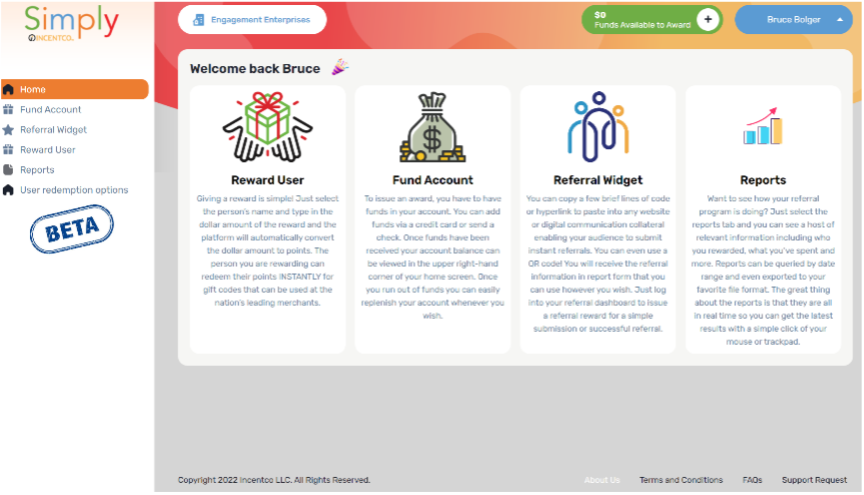 connect it to any front-end program management or catalog platform of their choice. Agencies, media companies, associations or anyone can offer EEA Engagement Widgets to their clients, readers, and members to create a new value proposition—the ability to easily promote and track referrals and suggestions within their own communities.

The widget comes with complete and ongoing information on effective engagement process design.

Designed to Connect With Any Rewards or Engagement Technology

Explains Gerry Wiatrowski, co-founder of INCENTCO, an Enterprise Engagement technology company that powers the EEA Engagement Widget, "The referral and suggestion widget aims to address a major untapped source of value creation in a way that companies can compare with the results of others, eventually even within the same industries and regions. This potentially enables organizations in similar industries to benefit from communities of people willing to refer. Even though our company has an Enterprise Engagement technology, the EEA Engagement Widget is completely neutral. Anyone with an engagement or reward technology can connect with it."

Bruce Bolger, Founder of the EEA, says the Engagement Widget is for:
1) Any type of organization from the smallest to the largest seeking to profit from referrals and suggestions.
2) For engagement, marketing, promotional, advisory firms, associations, media companies and others that seek to build networks of businesses in the same industry to benefit from the power of referrals for customers, employees, distribution partners, volunteers, or more.
3) Anyone who knows owners of organizations of any size seeking to profit from referrals and suggestions.



The EEA Engagement Widget is available in three versions, he adds.
1) EEA Enterprise Engagement Widgets for larger organizations seeking customized features.
2) EEA Enterprise Engagement Agency widgets for advisory services firms and agencies providing marketing services for clients.
3) Do It Yourself (DIY) EEA Engagement Widgets for small organizations.

"Of course," says Bolger, "The Engagement Widget has a referral program for everyone on our sites. It will enable anyone to earn ongoing fees for recommending organizations that become users of the EEA Engagement Widget.

A Simple Piece of Code on Web and Social Media Sites With a QR Code for Print

Created by the Enterprise Engagement Alliance, and powered by INCENTCO technology, the EEA Engagement widget is an icon and piece of code anyone can easily place on their web sites and social media pages offering an easy way for anyone to refer an organization to a potential employee, customer, donor, and other stakeholders; make suggestions, and to test which rewards provide the most high-quality referrals and suggestions.


"The ability for companies to test and use their own preferred rewards approaches, including discounts and coupon offers, and whatever front-end program management platforms they prefer, and for so many to profit from this platform through referral fees we hope will create a free market of potential empirical research to truly find out what produces results," says Bolger.

The widget is designed for businesses, not-for-profits, civic organizations, government offices seeking to tap the power of talent, customer and other referrals, feedback, and suggestions. Features include:
Test and compare different offers, including discounts or gift certificates for your own business, for name-brand gift cards or any reward platform you prefer.
Use the EEA Engagement Widget for any type of spot gifting for any occasion and track the value to your organization.
Starting in the second quarter of 2023, compare your results with an aggregate of other companies within a network, industry, or community.
Pay one low annual charter cost and for only the customization or rewards you use.
Agencies, media companies, and associations can earn ongoing referral fees for referring the EEA referral widget to your community or customers in a way that provides invaluable benchmarking benefits.
For More Information on Enterprise Solutions
Bruce Bolger, Founder
Enterprise Engagement Alliance
Bolger@TheEEA.org
914-591-7600, ext. 230