EEA Offers Free Stakeholder Capitalism Insignia to Promote a People Approach to Management
The Enterprise Engagement Alliance now offers a simple way for organizations, professionals, and individuals to demonstrate their commitment to Stakeholder Capitalism: a free insignia anyone can use to express their support for organizations seeking to enhance returns for investors by creating value for employees, customers, supply chain and distribution partners, and communities.

The Stakeholder Capitalism insignia and pledge expresses an organizational, professional, or individual commitment to the principles of
Stakeholder Capitalism. It's a simple way to tell your stakeholders or community of your commitment to enhancing returns for investors by creating value for all customers, employees, supply chain and distribution partners, communities, and the environment.

The Stakeholder Capitalism movement and the Enterprise Engagement Alliance are rigorously nonpartisan and nonsectarian. All well-meaning people and organizations in all nations are welcome to the movement, and there is no need to join anything.

Any well-meaning person can simply copy and paste the citizen logo on to their social media pages. Professionals and organizations can click here to learn about the use of the logos for professionals or organizations, which includes training and certification in the economics, principles, and tactical implementation of Stakeholder Capitalism.

The Stakeholder Capitalism insignia is not a commitment to perfection or a guarantee that no stakeholders ever will be hurt by the actions of an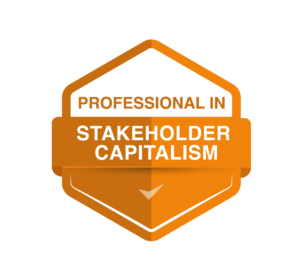 organization or professional dedicated to these principles. The insignia stands for organizations, professionals, or citizens who support a capitalism that enhances returns for investors by creating wealth for all stakeholders rather than by extracting it from them.

Citizens express their support for Stakeholder Capitalism when deciding which companies to buy from, invest in, work for, do business with, or welcome to their communities. There is never any need to contribute money to any cause.

There are three EEA Stakeholder Capitalism insignias that can be placed on web sites, social media pages, business cards or other marketing materials. There is no obligation on the part of Enterprise Engagement Alliance members to use the insignia.

1. A Stakeholder Capitalism Citizen: Free to all. Simply copy and paste and place on your social media or web site.
2. A Stakeholder Capitalism Professional: EEA Professional members only (Paid.)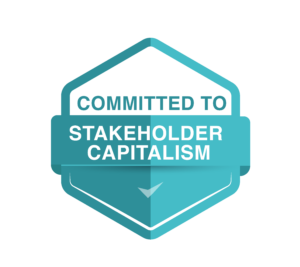 3. A Stakeholder Capitalism Organization: EEA Corporate members only (Paid)

Paid members can access the embed code for the insignia by clicking here.

By placing this seal on one's web site or social media page, the organization, professional or citizen is expressing a commitment to advancing the principles of Stakeholder Capitalism to enhance returns for all stakeholders and to create a better society.

Question--please contact Bruce Bolger at Bolger@TheEEA.org; 914-591-7600, ext. 230.





Master the "S" of Environmental, Social, Governance (ESG), A.k.a. Stakeholder Capitalism

The Enterprise Engagement Alliance at

TheEEA.org

is the world's first and only organization that focuses on outreach, certification and training, and advisory services to help organizations achieve their goals by fostering the proactive involvement of all stakeholders. This includes customers, employees, distribution and supply chain partners, and communities, or anyone connected to an organization's success.

Training and Thought Leadership

Engagement Digital Media and Marketplaces

Enterprise Engagement Advisory Services

Click here for complete information on Enterprise Engagement Alliance benefits and to join.



For more information:

Contact Bruce Bolger at

Bolger@TheICEE.org

or call 914-591-7600, ext. 230.