New EEA Members Cite Reasons for Joining
New individual and corporate members say they have joined the Enterprise Engagement Alliance to advance their skills; elevate their stakeholder engagement capabilities and share information with a growing community of like-minded companies and professionals.
A senior instructional designer in human resources in Minneapolis; a human resources training executive in Bangladesh, and a performance improvement company in Massachusetts are the latest to join the
Enterprise Engagement Alliance
. For membership information,
click here
.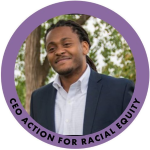 Jalaal Madyun
is a CEO Action for Racial Equity Fellow and a Senior Instructional Designer for RSM US, Minneapolis. He explains, "While investing in advancements in technology or processes are viewed as necessary to keep up with market trends, I've always felt the key to unlocking the full potential of an organization is to prioritize investments in your people. I became a member of EEA because I want to develop the skills and messaging to communicate the tremendous potential that comes with creating a business environment that cultivates the use of human capital to achieve results."
Isthiak Taher
, Lead Consultant for Worksmart Consulting in Bangladesh, provides human resources education, including preparation for the SHRM certification, and describes himself "as an experienced human resources consultant and trainer with diverse HR project management experience in the specific areas of executive search, organization development, performance and reward management, leadership development, and employment related legal problem solving. He says, "I am interested in developing a solid business case around how people development in business can make significant contribution to the bottom line and how businesses can measure such contributions."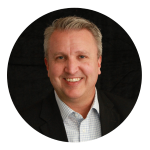 Lincoln Smith
, Chief Strategy Officer for HMI Performance Incentives, says that HMI "is dedicated to effective program design, measurement, and prescriptive analytics in our programs for channel and inhouse salespeople and sales support personnel. Our goal is to share and draw upon the EEA community's expertise in both developing and marketing program design and measurement expertise in people management."
Click here to get ESM news delivered each week.
---
Master the "S" of Environmental, Social, Governance (ESG), A.k.a. Stakeholder Capitalism
The Enterprise Engagement Alliance at
TheEEA.org
is the world's first and only organization that focuses on outreach, certification and training, and advisory services to help organizations achieve their goals by fostering the proactive involvement of all stakeholders. This includes customers, employees, distribution and supply chain partners, and communities, or anyone connected to an organization's success.
Training and Thought Leadership
Enterprise Engagement Advisory Services
For more information:
Contact Bruce Bolger at
Bolger@TheICEE.org
or call 914-591-7600, ext. 230.