Shared Value Helps Explain Why Shareholders Can Gain With Stakeholder Capitalism
PhD scholar at the University of Sao Paulo's School of Economics, Management, and Accounting, suggests that addressing the needs of all stakeholders not only does not compromise the interests of shareholders but works in their favor.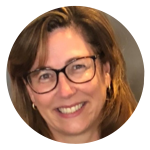 Opponents to Stakeholder Capitalism often argue that it robs from shareholders to line the pockets of special interests. However, I would argue that an organization based on implementing "Shared-Value strategies" has a better chance of providing sustainable returns than one focused on short-term interests. In fact, by incorporating the usually unmeasured impact of social costs on business operations and profitability, organizations can create a more holistic way of addressing the true costs of doing business and drivers of long-term value.
Shared Values: A Better Bath to Profitability
Shared Value strategies, a framework designed by Professors Michael Porter and Mark Kramer from Harvard Business School, give managers a path to answer the business leaders' question of how to ensure the profitability of organizations and at the same time meet the needs of society. Porter and Kramer understand social needs not as ethically important ends, but rather as economically smart ways to succeed. Their studies and frameworks can guide companies on how to achieve sustainable economic development and diminish social inequality through sustainable and collaborative management strategies that address the needs of all stakeholders.
Shared Value strategies are about expanding the total set of social and economic values generated by the organization, presuming compliance with laws, ethical standards, and the need to address the impact of unexpected external issues, such as a pandemic, civil unrest, recession, etc. The commitment to discover shared value opportunities in operational practices has the potential not only to foster economic and social development, but also to change the way companies and society see each other. SV is not about philanthropy, social responsibility, sustainability, or ethics. It is about making business better and at the same time making society more prosperous. Shared Value is built into the company's strategy and tied to social and financial costs and results.
Shared Value strategies address complex social problems at their root cause within business agendas because they solve problems that are beneficial to the organization. This practice can generate long-term business competitive advantage, and at the same time solve serious structural problems of society. SV creation is not a one-time activity but a process, a series of actions or operations conducted to an end. The targeted societal problem being addressed must be closely related to the core value of the corporation. It should have an economic benefited measured in profit, otherwise, it is not an SV strategy.
The Need to Balance Short- and Long-Term Challenges
Companies are expected to operate in a way that achieves long-term economic performance, avoiding short-term behaviors that are socially and environmentally harmful. However, no business leadership is sustained without generating short-term results. The ability to provide financial return for the organization with no harm to society is the great challenge for leadership in the coming years.
A company's value chain inevitably affects and is affected by various societal issues, such as natural disasters, and internal people issues, including health, and safety, working conditions and equal treatment. Societal problems can have direct economic costs to an organization, as recent circumstances have confirmed. The impact of the progress of society on productivity in the value chain is much greater than traditionally believed. Measuring SV creation provides a direct connection between social and business results, as it focuses on measuring company activities and investments that drive social change and, through them, greater business results.
With this approach, finance, strategy, and corporate sustainability work in an integrated way to better link business and social results. SV metrics establish a link between meeting social needs and those of the business; evaluate the extent of economic and social value creation linked to costs and distinguish SV measurement from other measurements of the organization, such as impact assessment, organizational reputation, and compliance.
In summary, SV can be defined as competitive advantage strategies whereby a company deals with societal problems as it deals with business objectives within its strategy. The process begins with the organization's purpose, its mission, which helps define the nature of its commitments related to the products and services it offers, its value chain activities, and investments to enhance productivity.
Shared Value is an engine for purpose-driven companies to achieve their purpose at scale. It also helps the company to drive innovation by seeking opportunities for business and society and to create a sustainable future for all stakeholders. Furthermore, SV increases company competitiveness and profitability by solving societal problems. SV is 'the strategic process through which corporations can solve a social problem which is aligned to their value chain requirements while pursuing economic profits.
Porter and Kramer propose three steps to implementing shared value strategies: 1) reconceiving products and markets, 2) redefining productivity in the value chain, and 3) developing clusters with local communities.
An SV Case Study: Suzano

A revealing case study is
Suzano
, a large Brazilian company in the pulp and paper business. The company considers SV strategies a fundamental tool to lead it to incorporate sustainability and innovation as part of its corporation strategy. There is not a department of innovation or sustainability. Both concepts are baked into the company's strategy and are disseminated throughout the entire organization. It is a systemic concept. Social and business results are interconnected. Business objectives are defined based on the principle: it is good for the company if it is good for the world. The decisions are made considering the impacts for the planet, for society and for profitability. It is a win-win-win calculation.
The adoption of shared-value policies and practices at Suzano as a strategy drives innovation to serve sustainability to reconcile profitability and social well-being. As to the first part of Porter et al's model--reconceiving products and markets, Suzano understands that it cannot be as profitable if it is always writing checks to pay for social and environmental damages. The total cost of the product should then include improvements, incremental and disruptive innovations, environmental and social costs. Addressing the second step, redefining productivity in the value chain, Suzano states the long-term strategic vision of "being highly efficient throughout the value chain: from forest to customer", is directly related to the company's ability to increase forest productivity per hectare, in addition to seeking advances in industry, with the reuse of waste and the efficient use of natural resources.
The third form of SV implementation is developing local clusters. Suzano´s sustainability reports indicate that although a merger and acquisition agreement between Suzano and Fibria in 2018 brought some anxiety among the communities that live around the companies' operations, the company's commitment to promote the empowerment and self-sufficiency of these populations had an impact on prosperity. The collaborative work between Suzano and the community takes place through councils, in which a company team takes part and decides with the community members the themes of social investments. With the motto "it's only good for us if it's good for the world," Suzano believes that it is possible to be profitable by having an inclusive and respectful relationship with people and the environment. By doing so, Suzano created job opportunities for the community members and in a period of approximately seven years reduced by 90% the prevalent local problem of wood robbery. In 2019, the company reached the milestone of building a community of 32,000 people living above the poverty line in neighboring locations.
In 2020, the C-level variable compensation for long-term goals was linked to diversity and inclusion goals. And in 2021, 10% of C-level and managers short-term compensation was linked to sustainability goals. The results declared by Suzano in June 2021 demonstrated that despite the tough external problems the Covid-19 pandemic situation raised, the company distributed 25 cents per share in dividends for a total of $200 million in payouts, when others in its sector could not make distributions.
Suzano's sustainability director at the time of this research, Maria Luiza Paiva, said the company's cultural drivers are: "We are people who inspire and transform; we generate and share value, and it's only good for us if it's good for the world." As per the SV formula, she argues that they look at the tree in a much more complete way and that reconceiving products and markets starts there and must be profitable. Redefining productivity, she says, is a practice. Operational excellence is one of Suzano's values. The company has the most competitive cost-of-pulp production. This competitiveness cannot happen to the detriment of society and the environment. Therefore, the total cost includes the company's environmental, and social impacts (negative externalities), improvements and innovation. For Suzano innovability means that any investment in innovation will happen if it is also creating something that reduces our environmental impact, increases our generation of social, environmental, and economic value." She says that the relationship with the company's clients is not only economic. Foreign clients come to Brazil to visit Suzano's social and environmental projects and its factories, she says.
For Suzano, purpose-driven leadership is the driver to the implementation of shared value strategies. A leadership with purpose directly influences the behavior of everyone in the organization. Through direct communication with the internal stakeholders, the leadership's actions prioritize investments in projects considered material. The purpose-driven leaders identify and recognize those who propose and perform actions that support the purpose, rewarded by compensation programs that encourage other leaders to recognize purposeful behaviors. Leadership also prioritizes internal innovation programs connected to the company's purpose, strengthening open and transparent dialogue with other organizations in the ecosystem.
Monitoring business and social results is a strong point of shared value metrics. By interconnecting business and social elements, Suzano can visualize and correct its performance and therefore unlock new shared value. Innovation arose as an important driver to unlock shared value. By bringing the social perspective to business strategy and incorporating stakeholders' needs, the company could listen to demands not on a defensive basis but from a positive perspective to create new opportunities. It is a business mindset change. Leadership has a fundamental role to disseminate a more collaborative, inclusive, and responsible mindset in the organization.
About the Author
Silvia Ferraz Nogueira De Tommaso
is a PhD Candidate at The School of Economics, Management, and Accounting of The University of São Paulo- Brazil. She holds a Masters in Business Management from the FIA Business School in Brazil, where she teaches as a guest professor.
Click here to get ESM news delivered each week.
---
Master the "S" of Environmental, Social, Governance (ESG), A.k.a. Stakeholder Capitalism
The Enterprise Engagement Alliance at
TheEEA.org
is the world's first and only organization that focuses on outreach, certification and training, and advisory services to help organizations achieve their goals by fostering the proactive involvement of all stakeholders. This includes customers, employees, distribution and supply chain partners, and communities, or anyone connected to an organization's success.
Training and Thought Leadership
Enterprise Engagement Advisory Services
For more information:
Contact Bruce Bolger at
Bolger@TheICEE.org
or call 914-591-7600, ext. 230.