Stakeholder Capitalism: The Definitive One-Hour Webinar
Stakeholder Capitalism has received prominent coverage in the New York Times, Wall Street Journal, Fortune, CNBC, the National Review, and still most people have not heard about it, know what it means, or how it can affect their lives and businesses. To cut through the partisan politics and learn about the movement even a Conference Board survey finds is the future of capitalism, register for this webinar on March 1 at noon ET that includes the businesspeople who helped create this field long before "woke" capitalism was on anyone's minds.
This webinar aims to clear up the confusion being created by partisan politics about the Stakeholder Capitalism movement, whose definition has been distorted by both the left and right to conflate it with "woke" capitalism or "corporatism," when its actual origin comes from nonpartisan businesspeople seeking a more effective, sustainable form of capitalism that focuses on creating wealth for the benefit of all stakeholders rather than extracting it for the benefit of a few.
Opponents on the left call
Stakeholder Capitalism
the equivalent of "greenwashing," pretending to protect people and the environment with grandiose statements while continuing to extract wealth from stakeholders for the benefit of a narrow few. See:
ESM: Davos Man Author on the Dangers of Stakeholder Capitalism
. In the meantime, opponents on the right, led by writers at the National Review, have confused it with "woke capitalism," or pressure directed from outside or "disinterested" parties pushing companies to address their pet social or environmental causes. See
ESM: Perspective from the Right: What's Wrong With Stakeholder Capitalism
. Partisans on both sides have hijacked a practical approach to business to help forward their own agendas.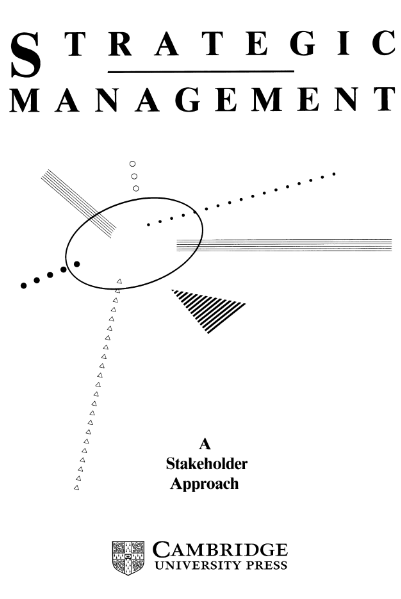 This one-hour webinar held live March 1 at 12 noon Eastern time and recorded for the Enterprise Engagement Alliance You tube channel is designed to clear up the confusion being created by the partisans to focus on the definition used by the people who created the field long before the "woke" capitalism debate: creating returns for shareholders only by creating value for customers, employees, supply chain and distribution partners, and communities. The webinar is for anyone interested in a subject attracting a growing national debate and/or who is interested in how to get started profiting from this more sustainable approach to profitability.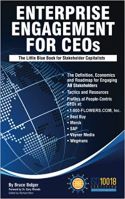 The program is co-hosted by
Edward Freeman
, who as 1984 author of "
Strategic Management: A Stakeholder Approach
," is considered an original authority in the field, and who is professor of Administration at Darden School at the University of Virginia, and
Bruce Bolger
, Founder of the Enterprise Engagement Alliance at
TheEEA.org
, founded in 2009 as one of the first organizations to focus on helping organizations implement a strategic approach to stakeholder engagement across the enterprise.
The webinar focuses on focuses on:
A Quick Introduction to the Field
•
What is stakeholder capitalism and how to define it.
•
How did the issue become politicized.
•
The shift from talk to action.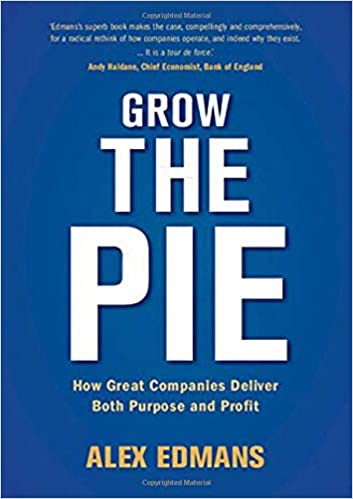 Experts are
Martin Whittaker
, CEO of
JUST Capital
, one of the premier advocacy groups for Stakeholder Capitalism;
Alex Edmans
, Professor of Finance at the London Business School and author of
Grow the Pie-- How Great Companies Deliver Both Purpose and Profit
.
The Business of Stakeholder Capitalism
•
How to tap new wealth and better experiences by addressing the unmeasured cost of poorly managed human capital.
•
The new ROI and merger of DEI and human capital management.
•
Human capital reporting: The most effective way to demonstrate an organization's commitment to all stakeholders?
•
How organizations are beginning the shift from talk to action.

Click here to get ESM news delivered each week.
---
Master the "S" of Environmental, Social, Governance (ESG), A.k.a. Stakeholder Capitalism
The Enterprise Engagement Alliance at
TheEEA.org
is the world's first and only organization that focuses on outreach, certification and training, and advisory services to help organizations achieve their goals by fostering the proactive involvement of all stakeholders. This includes customers, employees, distribution and supply chain partners, and communities, or anyone connected to an organization's success.
Training and Thought Leadership
Engagement Digital Media and Marketplaces
Enterprise Engagement Advisory Services
For more information:
Contact Bruce Bolger at
Bolger@TheICEE.org
or call 914-591-7600, ext. 230.