Perspective from the Right: What's Wrong With Stakeholder Capitalism
As an advocate for the proper implementation of Stakeholder Capitalism principles, the Enterprise Engagement Alliance does everything it can to enable the expression of all viewpoints. ESM followed up with Wayne Winegarden, whose recently published article on Stakeholder Capitalism in National Review raises serious and legitimate dangers for business. His views highlight the challenges of discussing a field without a dictionary definition. ESM recently highlighted the critical views of Peter S. Goodman, Global Economic Correspondent for the New York Times, expressed in his book, "Davos Man—How the Billionaires Devoured the World?" See ESM: Davos Man Author on the Dangers of Stakeholder Capitalism.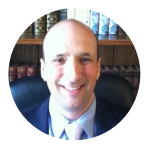 Because there is no definition for Stakeholder Capitalism in any dictionary, the Enterprise Engagement Alliance in 2020 developed the following definition: "Stakeholder Capitalism seeks to create shareholder returns only by creating value for society – customers, employees, suppliers, communities, and the environment." It is based on how the issue of stakeholder management has been addressed over the 30 or so years since
R. Edward Freeman
published the book:
Strategic Management: A Stakeholder Approach
--the earliest formal embodiment of this theory of business management. The EEA definition was created in collaboration with
Alex Edmans
, Professor of Finance at the London Business School and author of
Grow the Pie, How Great Companies Deliver Both Purpose and Profit
, and
Martin Whittaker
, CEO of
JUST Capital
, a leading proponent of Stakeholder Capitalism.
The right-wing
National Review
has launched an all-out campaign against Stakeholder Capitalism based on a definition it has fabricated equating it with "woke" capitalism. See:
Larry Fink: Emperor
, a recent article that equates Stakeholder Capitalism with "corporatism," the control of a state or organization by large interest groups.
To learn more about this point of view, ESM interviewed Wayne Winegarden, author of a recent
National Review
article opposing Stakeholder Capitalism. The main disagreement Wayne Winegarden has with the concept of Stakeholder Capitalism boils down to his definition. Winegarden defines it as a movement stating that: "Companies have an obligation to serve the interests of all stakeholders, beyond just employees, customers, and shareholders, to involve the broader community of diverse individuals who have no direct connection to the company's interests."
Click here
for his recent
National Review
article: "
The Empty Case for Stakeholder Capitalism and ESG Investors
."
Wayne Winegarden is Senior Fellow and Director Center for Medical Economics and Innovation at Pacific Research Institute. Though his article was published in the right-leaning National Review, Winegarden says he does not align himself with partisan causes and that his views represent an economic perspective.
Even though there are no new regulatory requirements forcing companies to address this broader community of stakeholders, Winegarden sees this pressure playing out in proxy meetings from growing numbers of ESG (Environmental, Social, Governance) and other investor groups with narrow interests that "are the basis for my concern about property rights." He believes this pressure can have a pernicious impact on how companies allocate resources that can be to the detriment to shareholders, because there is no proof that addressing these ad hoc and often vague concerns will help the organization's bottom line."
Winegarden says he agrees with the business management principles of the EEA definition of Stakeholder Capitalism and that helping organizations implement them could be a profitable business for management advisors "with skin in the game." He has two objections to the EEA definition:
1) He believes it is inconsistent with what believes is established usage. "Most people who use the term are not using it in the manner you describe." He was not hopeful that the Enterprise Engagement Alliance definition could change that trajectory with its own definition, which is based on the work of one of the founders of the field in 1984, long before the issue of "Woke" capitalism.
2) "There's really nothing new. It's just good business practice. For the academic world, it's not a new economic discipline or theory."
He underlines: "If you are talking about this as a strategic management approach and the importance of organizations effectively interacting with their stakeholders, that makes sense. That's a management consultant's service. That's not a new theory of how markets work."
Of course, he adds, "Individual companies have an obligation to serve their customers and investors and in so doing have the right to experiment in any manner they wish in how they create and manage their products and services and people. As they grow wealthier and appreciate the people who help their organizations, they have the resources to address a higher level of wants, which is how capitalism creates prosperity."
By creating a new economic concept of Stakeholder Capitalism using his understanding of the definition, Winegarden says, creates the danger of giving people a "seat at the table who have no skin in the game, with troubling outcomes. With the best of intentions, the outcome can be lower growth and less prosperity."

Click here to get ESM news delivered each week.
---
Master the "S" of Environmental, Social, Governance (ESG), A.k.a. Stakeholder Capitalism
The Enterprise Engagement Alliance at
TheEEA.org
is the world's first and only organization that focuses on outreach, certification and training, and advisory services to help organizations achieve their goals by fostering the proactive involvement of all stakeholders. This includes customers, employees, distribution and supply chain partners, and communities, or anyone connected to an organization's success.
Training and Thought Leadership
Enterprise Engagement Advisory Services
For more information:
Contact Bruce Bolger at
Bolger@TheICEE.org
or call 914-591-7600, ext. 230.