Appreciation at Work - Culture Toolkit for Solution Providers
One of the world's most recognized experts in culture offers a turnkey support service for human resources, marketing firms or professionals seeking to offer formal culture support services for their clients. Appreciation at Work is a Preferred Vendor in the Enterprise Engagement Alliance's Engagement Agency support service.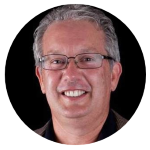 Dr. Paul White
, and his company Appreciation at Work, is seeing increased demand at a time when companies all over the world are grappling with difficulties in hiring and retaining employees in the time of Covid. To meet the demand, Dr. White has decided to develop a formal affiliate program for human resources, marketing agencies, or other firms seeking to bring an effective, high-value service to their clients.
The program includes training and certification, a set of surveys to benchmark and measure impact, and books to help front-line managers and, in fact, all employees fully understand the power of appreciation and the best ways to express it.
Appreciation at Work
offers organizations or departments of any size a simple, structured process to establishing a vibrant culture through a formal approach to appreciation. "Research and common sense confirm that feeling a sense of appreciation is a vital to motivation," explains Dr. White. "The key is to bake appreciation into the very fabric of the organization to meaningfully promote the actions important for individual and organizational success."
The program has proven impact based on its track record. Over 500,000 copies of Appreciation at Work have been sold and used in 60 countries and are currently selling at a rate of 3,000 a week, with materials available in 23 languages. Over 300,000 employees have taken their online assessment tools providing invaluable aggregate data for benchmarking purposes. Over 1,000 certified facilitators use their resources worldwide, including about 200 affiliates. Appreciation at Work has been featured in over 300 publications and media interviews.
Explains Bruce Bolger, Founder of the Enterprise Engagement Alliance and its Engagement Agency advisory service, "Culture is no longer a warm and fuzzy; it's the foundation of an organization's promise to stakeholders, be they customers, employees, supply chain and distribution partners, or communities. Appreciation at Work provides a formal system to help people across the world create and sustain cultures that optimize performance by addressing the key driver of satisfaction and performance: Appreciation."
Dr. White states, "Appreciation at Work achieves results by affirming the intrinsic value of every individual (regardless of their position in their organization) and trains advisors, leaders, and colleagues and professional affiliates how to relate to each employee as a person, not just as a worker, in order to turn culture and values into daily practices."
The Process
•
Distinguishes between ineffective employee recognition activities and authentic appreciation to drive sustainable behaviors.
•
Educates organizational leaders about the tangible benefits of positive workplace cultures and what's necessary to achieve concrete results.
•
Identifies the unique ways each person desires to be shown appreciation at work and how that can translate into enhanced performance.
•
Provides turn-key training resources for employees at all levels, distributing the responsibility of communicating appreciation to both employees and supervisors, so that appreciation for what's valued in an organization becomes baked into the value proposition.
•
Develops positive, healthy communication between colleagues to enhance daily experiences whether in the office or online.
•
Empowers individual employees to create healthy work relationships.
•
Generates ongoing opportunities for consultants for additional training and consulting engagements.
•
Creates a community of Appreciation at Work advisors who use the practices, books, and assessment tools to build a thriving enterprise helping other organizations enhance their cultures.
The Referral Partner Program
Appreciation at Work is designed for management, human resources, or marketing and communications teams seeking to establish a clear culture based on integrating appreciation into their organizational process. The affiliate programs provide a highly effective and profitable business solution for advisors who can help organizations implement and maintain the culture-enhancement process using widely used Appreciation at Work tools, including a book and survey for benchmarking progress.
Appreciation at Work affiliates are companies or individuals seeking to bring a formal culture development process to their clients based on principles that help optimize performance, retention, and willingness to recommend. As part of the program, Appreciation at Work affiliates receive complete training and certification that includes a business model and marketing support, according to Dr. White.
Affiliates retain 100% of the advisory fees they make through the implementation and maintenance of the process to monitor the level of Appreciation experienced in the workplace. An Appreciation at Work affiliate should understand organizational management principles; the role and economics of culture, and how to assess the level of appreciation and cultural clarity at an organization through information provided on its web site or human capital reporting.
Types of Organizations Served
The Appreciation at Work process helps any type or size of organization or team, whether for-profit or not-for-profit, from Fortune 100 companies to regional and local small businesses. Appreciation at Work can be used at the corporate level or implemented within a specific department.
The company has served tens of thousands of companies and organizations, and individuals at companies such as:
•
PepsiCo / Lipton (Global)
Plus: Over 750 colleges & universities use our resources

The company supports its affiliates with multiple services.
•
Appreciation at Work provides a PDF and slide deck customizable with an affiliate's logo to explain the program and use as a marketing tool.
•
The program includes a paid survey companies can use to identify each individual's preferences for being shown appreciation.
•
Pre-training and post-training objective assessment is available to document the efficacy of the training provided.
•
The tools and materials have a solid foundation of published research demonstrating their validity and practical applicability.
•
Resources have been developed for remote and hybrid employees, as well as for specific industries (e.g. medical settings, government agencies).
•
Social media support of the Appreciation at Work brand on Facebook, LinkedIn, Instagram, Twitter and YouTube.
•
Comprehensive
web site
with free additional resources to use with clients (videos, podcasts, articles). (www.appreciationatwork.com )
•
Access to order materials 24/7 through a customized online shopping cart.
•
Affiliate support provided 5 days / week to answer questions and assist in serving your clients well.
Referral Fee Structure
•
Appreciation at Work affiliates pay a one-time fee for the preparation and certification program, as well as marketing support on our Affiliate web page and through their Preferred Vendor program on the Enterprise Engagement Alliance
EEXAdvisors.com
marketplace.
•
Affiliates retain 100% of their consulting fees.
•
A referral fee of $100 will be paid to Affiliates for each additional Appreciation at Work affiliate they recruit to become a Certified Facilitator.
•
Affiliates may choose to be listed on the Appreciation at Work Affiliated Certified Facilitator website for a small annual fee (currently, $100) with their contact information for client referrals.
For More Information
Paul White, Ph.D.
316-681-4431
paul@drpaulwhite.com
---
Master the "S" of Environmental, Social, Governance (ESG), A.k.a. Stakeholder Capitalism
The Enterprise Engagement Alliance at
TheEEA.org
is the world's first and only organization that focuses on outreach, certification and training, and advisory services to help organizations achieve their goals by fostering the proactive involvement of all stakeholders. This includes customers, employees, distribution and supply chain partners, and communities, or anyone connected to an organization's success.
Training and Thought Leadership
Enterprise Engagement Advisory Services
For more information:
Contact Bruce Bolger at
Bolger@TheICEE.org
or call 914-591-7600, ext. 230.