Stakeholder Capitalism Makes News on 2nd Anniversary of Business Roundtable Pronouncement
A quick Google search proves that attention continues to grow for the concept of Stakeholder Capitalism at the highest levels of business. The subject garnered mixed reviews in the media coverage provided to reflect on any progress in the past two years.
CNBC, the Financial Times, the Wall Street Journal, and Fortune were among the media companies that weighed in on Stakeholder Capitalism in recognition of the second anniversary of the Business Roundtable's pledge to address the needs of all stakeholders.

CNBC: Stakeholder Capitalism Is Coming

Reports
CNBC
, "As Stakeholder Capitalism makes it claim on the market, the idea that workers — especially frontline and lower-wage workers — are interchangeable is being reevaluated and workers are finally getting their due as being as materially important to the financial performance of companies as any other factor."
"A significant sign of this shift came earlier this week when Securities and Exchange Commission Chair Gary Gensler said he is asking SEC staff to begin thinking about a "human capital" disclosure requirement for public companies."
The article quotes a recent Tweet by Securities & Exchange Commission Chairman Gary Gensler, "Investors want to better understand one of the most critical assets of a company: its people."
The Wall Street Journal Op-Ed: It's Empty Talk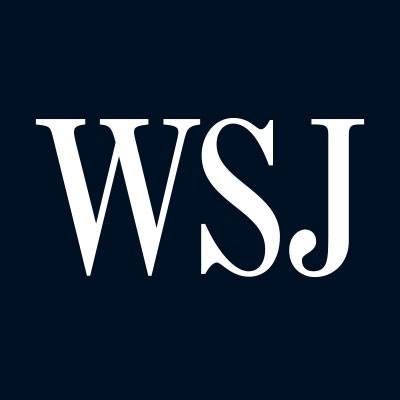 The
Wall Street Journal
published an Op-Ed by Harvard Law School Lucian Bebchuk and Roberto Tallarita asserting that the pronouncement was largely for show, based on extensive research of the Business Roundtable company actions. They assert that the new Stakeholder Capitalism principles require a change to the corporate charter to articulate the focus on other stakeholders, or at least some articulation of this new direction to their boards, and that the failure to do have done so by the the management of these companies suggests empty talk.
Fortune—Stakeholder Capitalism Is Good for Business
On the other hand,
Fortune
published an Op-Ed piece by JUST Capital executives Martin Whittaker and Peter Georgescu specifically to take issue with the research of Bebchuk and Tallarita. They argue that no governance changes are required; that Stakeholder Capitalism is simply a more holistic manner in which to make money, and that Americans largely support it.

"When comparing BRT signatories' stakeholder performance to that of their Russell 1000 peers, BRT signatories also pay their typical worker 5.3% more, have 22.3% less greenhouse gas emissions, and give 370% more in charitable contributions. They're 4.1 times more likely to disclose providing a subsidy for childcare to their employees; 3.3 times more likely to report having diversity and inclusion targets; 3 times more likely to disclose conducting a pay equity analysis by gender and/or race and ethnicity; and 2 times more likely to disclose commitments to source from local suppliers or hire locally. They are also 2.2 times more likely to include ESG key performance indicators as part of executive compensation or remuneration metrics."
The companies also provided better returns for shareholders, they write. "From Aug. 17, 2020 to June 30, 2021, an equally weighted basket consisting of publicly traded BRT signatory companies returned 40.92%, compared to 30.52%, for the Russell 1000 Index."
The authors insist that "What's needed now is the hard foundational work to strengthen the market infrastructure and build the operating norms that underpin this new approach."
They say that Business Roundtable companies are ready to step up to make meaningful human capital disclosures.

Reuters—The SEC is Coming for Human Capital Data

On the other hand,
Reuters
reports that as the US SEC "prepares to take on corporate America over workforce disclosures," business interests are gearing up for a fight.
"As many companies are fond of saying, 'their employees are their greatest asset.' But investors are being kept in the dark about how companies are treating their workforce," said Brandon Rees, a deputy director at the AFL-CIO, the country's largest federation of unions, in the article.
"Improved workforce disclosure will help investors better understand which companies are creating good jobs and investing in their employees."
The article says that "Public companies worry, however, that such data could prove embarrassing, create legal risks or be exploited by labor unions, and have already started to push back."
The article quotes Amanda Sonneborn, a partner at law firm King & Spalding, who advises corporations on labor relations. "There is a general hesitancy on the part of the employer community about what the information will be used for. Employers do not want to be shamed."
---
Master the "S" of Environmental, Social, Governance (ESG), A.k.a. Stakeholder Capitalism
The Enterprise Engagement Alliance at
TheEEA.org
is the world's first and only organization that focuses on outreach, certification and training, and advisory services to help organizations achieve their goals by fostering the proactive involvement of all stakeholders. This includes customers, employees, distribution and supply chain partners, and communities, or anyone connected to an organization's success.
Training and Thought Leadership
Enterprise Engagement Advisory Services
For more information:
Contact Bruce Bolger at
Bolger@TheICEE.org
or call 914-591-7600, ext. 230.