BCAT Tool Aims to Address Brand-Culture Alignment
The Brand and Culture Alignment Toolkit known as BCAT aims to help organizations and teams foster alignment and common purpose, either to support the brand or to achieve specific tactical or project goals.
Ironically, a tool to help CEOs and other organizational leaders create an aligned organization came out of the practical process of getting technology teams to work together. As Al Cini, creator and CEO of the Brand and Culture Alignment Toolkit (BCAT), recalls, a dozen years of putting together teams to implement specific technology projects taught him that in almost all cases failure resulted not from technology but from people dysfunction.
Many of the projects, he explains, involved people who would "almost rather be dead than advance the goals of the project…What made the difference was when people wanted to make it happen. As soon as people want to do the work, you don't have to track their progress. It's amazing the things people can do when they want to do it. And when they don't want to do it, the best project tracking technology won't help."
Cini "productized" the collective wisdom of those years of experience to create the BCAT survey platform and process to manage the alignment-building process he says he used successfully for years in broadcasting. BCAT is designed for almost any type of organization, large or small, including consultants and other channel partners seeking to bring a brand alignment process and toolkit to their clients.
Cini says the BCAT alignment-building process can be used at the macro level to help an organization redefine its brand, or at the tactical level to engage a team to execute on any type of plan. It uses a consensus-building process based on helping the team visualize the organization or team as a single person or persona, "doing its best work on its best day to keep all of its promises and achieve all of its goals."
BCAT starts with an online survey taken by the team's leaders and stakeholders to capture and analyze everyone's perception of their shared brand and culture. BCAT then plots these survey responses graphically on a "Standard Model." The next step, generally just one to two hours, includes a review and discussion of the results to arrive at the team's Consensus Role Target: a "profile of their signature brand identity and an inventory of their culture's shared values." The final step, a half-day workshop, focuses on Personal Alignment Plans that "inspire and guide all participants to self-align and self-improve to better serve their team's mission."

Cini says BCAT can be used for any organization or purpose to define brand or ideal persona against which all participants focus on common priorities while contributing their own unique strengths, or can be used to design any kind of performance-improvement effort "in a highly conclusive way." Clients include organizations seeking to define or redefine their brands, as well as any type of department, team, or creative agency with a key new product or project, and those customers range in size to tiny to huge, covering every for-profit and not-for-profit industry. "Our job is to help organizations or teams paint a picture of a common target," Cini explains, "so that when everyone comes to work, they are focused on the same ideals with the desire to be the best they can be."
The company has developed a kit with a pricing model for consultants to bring to their clients, along with a certification and training program.
For More Information:
getbcat.com
– Brand and Culture Alignment Toolkit (BCAT) website.
Contact:
Al Cini
(855) 999-BCAT (2228)
---
Master the Principles of Enterprise Engagement to Achieve Organizational Goals and Enhance Your Career
Profit from a new systematic approach to engagement to enhance your organization's brand equity; increase sales, productivity, quality, innovation, and safety, and reduce risks.
Achieve ISO 10018 Quality People Management Certification to demonstrate your organization's strategic commitment to people to your customers, employees, distribution partners, vendors, communities, investors, and regulators.
Live Education:
The Brand Engagement Conference
, June 18-20, 2019, Chicago, in conjunction with the Selling Power Sales 3.0 Conference. Learn a breakthrough, practical approach to enhance performance and stakeholder experiences at Selling Power's Sales 3.0 Conference, "Frictionless Selling," June 18-19, and "Enterprise Engagement in Action," June 20, at the Drake Hotel.
Register now
.
In Print:

Enterprise Engagement: The Roadmap 5th Edition.
The first and most comprehensive book on Enterprise Engagement and the new ISO 9001 and ISO 10018 quality people management standards.
Online:

The Enterprise Engagement Academy at EEA.tmlu.org
, providing the only formal training on Enterprise Engagement and the new ISO 9001 and ISO 10018 quality people management standards. Provides preparation for professionals to support organizations seeking ISO 10018 employer or solution provider certification, as well as elective courses on Trade Show Engagement, Rewards and Recognition, Government, and other topics.
Plus
:
10-minute short course:
click here
for a 10-minute introduction to Enterprise Engagement and ISO standards on
Coggno.com
.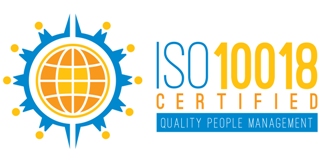 Services: The International Center for Enterprise Engagement at TheICEE.org
, offering: ISO 10018 certification for employers, solution providers, and Enterprise Engagement technology platforms; Human Resources and Human Capital audits for organizations seeking to benchmark their practices and related Advisory services for the hospitality field.
The Engagement Agency at EngagementAgency.net
, offering: complete support services for employers, solution providers, and technology firms seeking to profit from formal engagement practices for themselves or their clients, including Brand and Capability audits for solution providers to make sure their products and services are up to date.
C-Suite Advisory Service
—Education of boards, investors, and C-suite executives on the economics, framework, and implementation processes of Enterprise Engagement.
Speakers Bureau
—Select the right speaker on any aspect of engagement for your next event.
Mergers and Acquisitions.
The Engagement Agency's Mergers and Acquisition group is aware of multiple companies seeking to purchase firms in the engagement field. Contact Michael Mazer in confidence if your company is potentially for sale at 303-320-3777.
Enterprise Engagement Benchmark Tools:
The Enterprise Engagement Alliance offers three tools to help organizations profit from Engagement.
Click here
to access the tools.
• ROI of Engagement Calculator. Use this tool to determine the potential return-on-investment of an engagement strategy.
• EE Benchmark Indicator. Confidentially benchmark your organization's Enterprise Engagement practices against organizations and best practices.
• Compare Your Company's Level of Engagement. Quickly compare your organization's level of engagement to those of others based on the same criteria as the EEA's Engaged Company Stock Index.
• Gauge Your Personal Level of Engagement. This survey, donated by Horsepower, enables individuals to gauge their own personal levels of engagement.
For more information, contact Bruce Bolger at Bolger@TheEEA.org, 914-591-7600, ext. 230.