Part I: Stakeholder Engagement: Profile of An Emerging, Critical Discipline
Close observers of the Stakeholder Capitalism movement will note that there is much talk, but little apparent action beyond public pronouncements and donations. Because the subject, let alone implementation, is not clearly defined, nor taught in schools, management is finding its way. It's a repeat of what business leaders faced in the 1990s in the manufacturing world, when it became clear that the old model of building defects into their business models created an enormous competitive opportunity for the Japanese and others who understood the economics of total quality management. Given the growing demand for ROI measurement of human capital activities, the winners in this decade will be companies that can provide or manage a holistic approach that aligns all the levers necessary to engage people to help fulfill organizational purpose and achieve critical goals.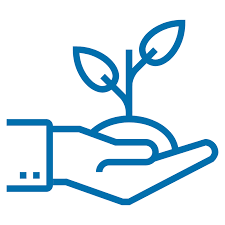 Part one of this two-part primer outlines the principles and implementation process for stakeholder engagement to effectively implement the principles of Stakeholder Capitalism based on the same principles proven to enhance productivity and quality in manufacturing in the 1990s and beyond. Part 1 lays the groundwork for Part 2, which focuses on the different types of solution providers that can support an enterprise approach to stakeholder engagement.
The
EEXAdvisors.com
marketplace provides a highly detailed review of all the different types of engagement solutions and their business models.
Organizations seeking to create measurable returns for investors by creating value for customers, employees, distribution and channel partners, and communities will benefit by understanding that the process is similar to a quality management process in manufacturing in that it is strategic and systematic, rather than reactive and ad hoc; it addresses the needs of all stakeholders, and aligns, rather than siloes, all the processes involved with achieving desired and measurable goals consistent with organizational purpose.
The process starts with developing a management consensus around a clear brand purpose supported by a business operating system that saves time by aligning the interests of all stakeholders as well as the processes and tactics used to engage people in the achievement of organizational goals.
To manage and implement this more focused approach to people management combines expertise that simply does not exist at any of the world's leading advertising or marketing agencies, nor in the halls of the Big 5 management consulting companies. Ironically, all the tools needed by organizations to harness the engagement of their stakeholders—be they customers, employees, distribution and supply chain partners, or communities—are already available from a wide variety of much lesser known types of companies that will be highlighted in part 2.
To achieve measurable results, what's needed is program design management and measurement under the supervision of professionals with clear training and extensive experience in engagement process design, including a deep understanding of the roles of:
•
Purpose, goals, and objectives.
•
Performance measurement, including qualitative, quantitative measures, and return-on-investment measures.
•
Audience management across all relevant stakeholders—understanding what's needed to engage customers, sales and non-sales employees, supply chain and distribution partners, communities, volunteers, etc.; their inter-relationships, and what motivates them.
•
Communication across all relevant platforms with the right content strategy, including two-way communications with senior management.
•
Learning efforts to ensure people know what they need to know on an ongoing basis along with professional development supporting a potential career path for employees, when applicable.
•
Job design that balances organizational goals with key human factors to make the work more engaging.
•
Social recognition to reinforce key behaviors and values that support purpose and goals.
•
Rewards and recognition designed to express appropriate, meaningful appreciation and to support the importance of organizational values.
•
Employee voice and collaboration to ensure there is a culture of continuous innovation and improvement.
•
Benefits and work life policies that address individual employee needs and aspirations.
•
Clear metrics and reporting to make sure that every program is a learning opportunity based on outcomes.
Because few companies strategically align the above tactics, they generally are getting the same results that occurred in manufacturing before that arrival of total quality management: significant, unmeasured waste due to general stakeholder disengagement resulting in low productivity and quality, high customer and employee turnover and cost of recruitment, low willingness to refer, etc.
Part 2
of this series defines the difference between a full-service engagement agency and incentive, recognition, and a reward company.
Click here to get ESM news delivered each week.
---
Master the "S" of Environmental, Social, Governance (ESG), A.k.a. Stakeholder Capitalism
The Enterprise Engagement Alliance at
TheEEA.org
is the world's first and only organization that focuses on outreach, certification and training, and advisory services to help organizations achieve their goals by fostering the proactive involvement of all stakeholders. This includes customers, employees, distribution and supply chain partners, and communities, or anyone connected to an organization's success.
Training and Thought Leadership
Enterprise Engagement Advisory Services
For more information:
Contact Bruce Bolger at
Bolger@TheICEE.org
or call 914-591-7600, ext. 230.