Strategic Communications - How to Use Intelligent Content to Enhance Lead Generation and Sales Closing Ratios
Social media, blogs, and e-newsletter technology enable almost any organization to become its own media company to generate leads, enhance thought leadership, build relationships and enhance sales ratios. Very few in business implement strategic integrated communications programs, often because they lack the people with the journalistic and other content creation skills needed for effective content marketing or they fail to integrate the communications programs into their sales and support process.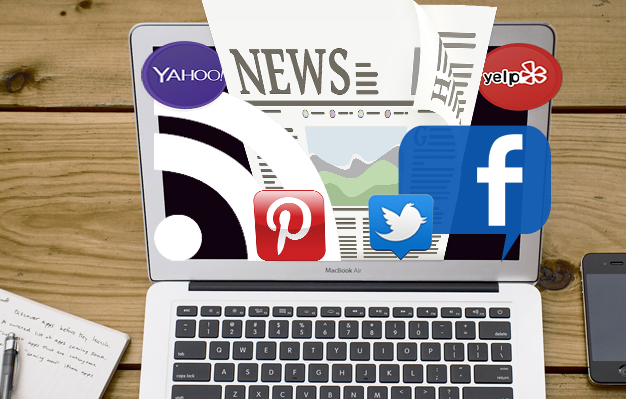 Social media and e-newsletter technology make it possible for almost any size organization to enhance the effectiveness of lead generation and relationship building by identifying and building relationships with the people most likely to buy. Recognizing the potential, many companies hire young marketing professionals thinking that the key to success is an understanding of how to use social media and other technology, when in fact the key to success is a strategic communications strategy linked to the business plan backed by insightful, objective, or otherwise engaging content that can only be written or produced by experienced professionals.
This article is designed to help benchmark your own programs against effective practices, or to create a roadmap for successful implementation.
The current status of content marketing.
Most campaigns we see consist of sporadic self-serving or self-congratulatory posts, holiday wishes, staff appointments, or statements such as "I love this" to highlight simple truisms, famous quotes, contests and surveys, company news, attention-getting videos, or short video talks. I can think of only a handful of companies of the thousands that I follow, that appear to combine the necessary components of content success: having a story, strategy, and providing useful, authoritative information, often published in conjunction with outside, credible sources. It's no wonder that so many executives who don't use a content marketing strategy will say, "We tried it and it didn't work."
What does success look like with a successful social media strategy?
•
Your company will receive an increase in inbound leads through Linked in or email.
•
Your salespeople will have an easier time getting through to prospects and will achieve higher close ratios.
•
Your team will hear more spontaneous comments such as: "Yes, I've heard about your company. I get a lot of useful information from you."
•
More people if surveyed will say that your company is an industry leader, even if they don't do business with you right now.
These results can best be achieved when:
•
Your company develops a strategic communications program publishing objective content that helps or otherwise engages your customers and prospects. That means employing experienced freelance journalists in your field to create the content, not the same social media savvy young people on your team who can effectively manage the actual deployment and reporting and for whom this is a great learning experience.
•
You actively engage your salespeople, potentially customer service and others, in the process by: providing them a regular flow of objective content that helps support their sales efforts (known as sales enablement); having a plan for them to share content with their connections, and encouraging them to submit content or ideas to help customers and prospects.
•
You develop and stick to a clear timetable of integrated communications combining social media distribution, blogs, and e-newsletters.
•
You carefully track who clicks through to or Likes content in your CRM (Customer Relationship Management) system and make a point of liking and sharing their content and that of others you believe will be useful to your community. Platforms such as Hubspot have tools to make this easier.
Here are more details outlining a successful process that helps, not aggravates, your customers and prospects, by providing useful information rather than reaching out to connect with people with the expectation of selling them.
10 Steps to Success in Content Marketing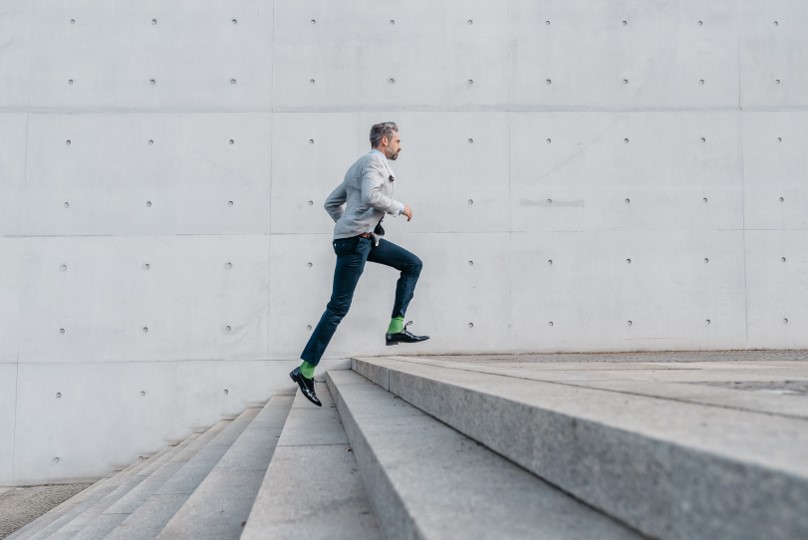 Content marketing is more than "social media". It's identifying and building relationships with the people most likely to buy or influence purchases, or people who can become employees, supply chain or distribution partners. The idea is to consistently publish useful content so that companies reach out to you as a trusted resource when in a buying mode.
Step 1. Establish your story. This starts with clarifying your unique selling benefits; your audience, their positions, their information needs, and the culture and values you wish to reinforce.
Step 2. Develop your strategic communications plan.
•
What are your specific goals in terms of inbound inquiries, people who read your content, sales close ratios, new markets opened? Be realistic. You are not the only company out there trying to sell your services through content marketing.
•
What type of content will appeal to the audience—how-to, trends, insights, new products…
•
What is the best social media platform (Linked in, Instagram, TikTok, etc.), frequency, and type of media (visual, audio, words, etc.) How will you engage the sales team, and measure and use the results. (See below for more details on your plan.)
3. Employ the right people.
•
Managing and deploying a content marketing plan is a great opportunity for a junior marketing employee, but the strategy and creation of content must be in the hands of senior freelance business journalists in the field whenever possible with the insights and credibility to set your company apart from the platitudes often published.
•
It's easy to get views—publish inspirational stories of perseverance or redemption, something political, images of a cat saving a puppy--that will get Likes and comments but little in terms of results because the information is being shared for reasons that won't help your business.
•
It takes expertise to build credibility through content, not just the ability to write posts and distribute them.
4. Identify the right platforms and media.
•
Each company must make its own determination of how to reach people, but permission-based email remains a universal no-brainer due to its trackability.
•
Linked in is generally best for business-to-business, and Instagram and TikTok are among the many options in the consumer market.
•
As for the type of medium, since it's easy to track engagement on digital platforms, you can try everything including video, blogs, audio with subtitles, interviews, guest panelists, striking images, but assume that people could care less about you and that you have about five seconds to get their attention unless they already are highly engaged.
•
Focus on engaging the right people at the right moment in the buying process, not on getting views for the sake of getting views, unless you want to build a community of largely unresponsive people.
A big question is: do you use the company or its founder as the social media home page for the campaign. It's always easier to start out with an audience that already exists based on the personality or following of a founder. Whatever you decide, make sure to engage your sales team in the process of encouraging people to follow your company to access useful content on your chosen Linked in profile. Obviously, if an individual's profile is being used, it must be the owner or someone who can't leave along with the social media following.
5. Use content to help, don't sell.
•
To get the best out of your effort, think of yourself as a media company, not a direct marketer. Very few people want to be sold or care what we ordinary people think. If you are celebrity, you can use an approach such as that of
Gary Vaynerchuk
, founder of VaynerMedia, who uses his platform to share his business philosophy with anyone who will listen, and many do.
•
Carefully choreograph your social media, e-newsletter, and blog posts so that you use cross-marketing content across all platforms on a consistent basis, with at least two to three social media exposures per week and two e-newsletters and blog posts per month to have any chance of breaking through.
•
Only a small percentage of people become true influencers, so the best way to hearts and minds is to help, which could mean useful information, insights, humor, or entertainment consistent with your story and audience interests. It often pays to mix it up so that your message does not become monotonous.
•
The further away you move from information, the harder it gets because relevant insights, humor, or entertainment require a high level of expertise, experience, balance, and talent to pull it off in a way that benefits your business.
•
The easiest tactic is to become a curator and sharer of useful information combined with insights, but this still requires an experienced journalist or producer to select the right content with the appropriate insight.
•
On e-newsletters, always make sure everything is permission-based and that people can easily opt out.
•
Be leery of automated systems to generate social media connections, as the best connections are those who choose to follow you because of the information you offer. Many people do not like to be solicited on Linked in that way.
Here are three examples of companies and individuals with content marketing programs that appear to exemplify these criteria:
Mike Wallace
, Vice President, Strategic Market Engagement, Persefoni, a SaaS platform in the ESG space. He can be consistently counted on for links to the latest news in Environmental, Social, Governance, especially the environment.
JUST Capital
. This leading proponent of Stakeholder Capitalism completely integrates a weekly e-newsletter, with Linked in posts, video interviews, appearances, and published articles in the media, with calls to action to support its initiatives or access its paid research services. Content includes research and the results of its own surveys.
BI Worldwide
. This performance improvement company weaves links to third-party content and its own content to tell a story and to promote its services and activities in the context of providing useful information.
Worktango.
This employee feedback company combines a highly effective mix of content links and self-promotion and links its social media campaign with its educational event strategy.
6. Include information about your services in a way that's distinct from the content.
•
It's perfectly appropriate to have a short ad or "blurb" about your services or those of partners on e-newsletters and blogs with a call to action, as all media companies do. Just make sure the marketing message is distinct from the informational content.
•
You can also weave promotion of your own services, promotions, or events into posts and news provided they don't dominate the story.
7. Use a two-way approach.
•
Many companies taking a stab at social media marketing start by Liking and congratulating clients or promotions of prospects on their posts.
•
The best approach involves regularly following your feeds to identify content from any source worth sharing (and, when appropriate, including in your own blogs and e-newsletters with links and proper attribution), as well as insights from customers or prospects, or content published in the trade media in your field.
•
Note that it takes expertise to properly identify what and whose comments to Like, and what to say. Invite employees, clients, and trade media to submit content, or provide or sponsor useful information on credible media that you can post under their branding to enhance your own company's credibility.
•
Featuring only your own content is the equivalent of relying on vanity publishing.
8. Involve your sales team and other employees as appropriate.
•
Get your sales and other appropriate employees involved, as many could have colleagues who could become employees, or even customers, distributors, or supply chain partners.
•
Set up clear plan with ground rules for their participation and make sure they are continually reinforced: i.e., how to encourage their customers and prospects to follow the designated person or company page; how and what to Like in their own feeds related to the business, and what to avoid saying as a representative of the company, such as getting into politics or other related issues.
•
Encourage all employees to provide ideas or even content in terms of articles or short videos that can help the community.
•
Make sure that sales, customer service, and other relevant people share company content with their communities, and comment under company ground rules to avoid any "politicization" from creeping into the conversation.
•
Provide reports to salespeople, customer service, and the marketing on who and how many are engaging in what types of content in their databases so they can have a better understanding of peoples' interests and needs.
•
Provide to appropriate people a summary report of the conclusions on a monthly or quarterly basis—i.e., overall trends, insights, or other information that has come out of the effort.
9. Track, analyze, and share meaningful information.
•
This is a terrific role for the junior marketing employee overseen by the person in charge of content and ROI because it involves putting together a report that enables the content team to provide the best possible content to achieve the goals across multiple media.
•
How many and, when possible, who has reviewed or shared what type of content as a percentage of the entire audience?
•
How many new people have engaged, who, and from what types of organizations?
•
It is essential to share whatever information you have with the content marketing team and the sales, customer service or other relevant personnel.
Companies with a sufficient budget employ third-party analytics experts who can take the data one step further in terms of coming up with information that helps predict outcomes.
10. Measure and track ROI and share the results.
•
There are no perfect solutions in sales and marketing; if there were, every company would succeed. Often the reasons for success or failure equally ride on the interest in or timing of a product or service, or the ability to deliver the promises.
•
Realistic results of a campaign take time to kick in but will include: an increase in qualified incoming inquiries due to a higher level of awareness as a provider of insights and solutions; a slightly easier time getting through to people for discovery call opportunities; a potential increase in close ratios by having a more credible brand that facilitates the internal selling process in team decisions by lowering perceived risks; a more informed and engaged team of sales, customer service, and/or other employees; the ability to get in at a higher level in client organizations by being viewed as an expert source of information.
The best way to frame success is that on a cost-benefit ratio no other strategy by itself is generally as productive in terms of qualitative and quantitative ROI, or as measurable, as it's often possible to track who and how many people engage and eventually become customers, and for how much and for how long. For most companies, a fully integrated content marketing program can be managed using an agency cab start for about $30,000 a year, or $2,500 a month. The alternative is to use freelance journalists and either an inhouse or an outsourced marketing manager to deploy and track the campaigns.
For More Information
Bruce Bolger
914-591-7600, ext. 230
---
Master the "S" of Environmental, Social, Governance (ESG), A.k.a. Stakeholder Capitalism
The Enterprise Engagement Alliance at
TheEEA.org
is the world's first and only organization that focuses on outreach, certification and training, and advisory services to help organizations achieve their goals by fostering the proactive involvement of all stakeholders. This includes customers, employees, distribution and supply chain partners, and communities, or anyone connected to an organization's success.
Training and Thought Leadership
Enterprise Engagement Advisory Services
For more information:
Contact Bruce Bolger at
Bolger@TheICEE.org
or call 914-591-7600, ext. 230.