An M&A Expert's View of the Engagement Marketplace - Part 1
This is a two-part interview with Michael Mazer, President, Mazer Telecom Advisors LLC, a Denver-based mergers and acquisition firm entering the engagement field. Part 1 focuses on the marketplace; Part 2 on perspectives for buyers and sellers.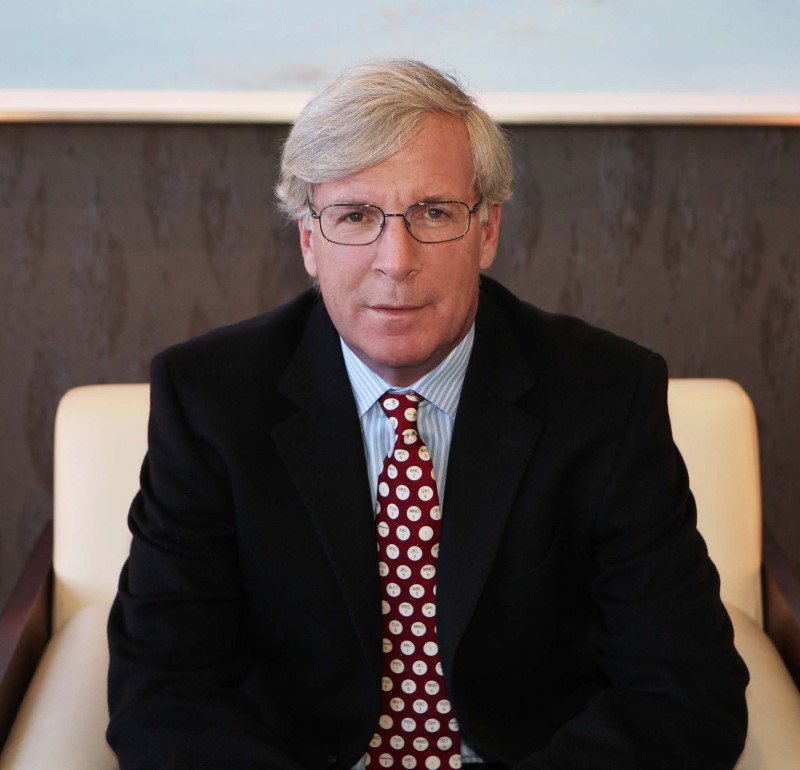 The engagement space is ripe for more merger and acquisition activity and presents unique opportunities and challenges for both buyers and sellers. That's the conclusion of Michael Mazer, President of Mazer Telecom Advisors (
Mazertel.com
), a leading mergers and acquisition expert with 25 years of experience who has entered the engagement marketplace. "The fact that the field has so much potential and yet is at an early phase presents both buyers and sellers with some interesting decisions," he explains.
Mazer recently attended Engagement University in Chicago to meet with industry professionals and learn more about the engagement implementation process. His preliminary assessment, he says, is based on about 10 years of watching the industry, including many meetings over the years with principals in the field through advisory work his company has conducted for Engagement Enterprises, founder of ESM (Engagement Strategies Media) and of the Enterprise Engagement Alliance (EEA) at
TheEEA.org
.
Q: Based on what you've seen, how would you define the engagement space?
A: I think the education program of the EEA and the various speakers at Engagement University did a pretty good job of defining the field as it seems to be emerging. As outlined both in the EEA framework and the ISO 10018 standards in quality management, to engage people requires a formal process that includes different tools that already exist, such as management training, communications, assessment, learning, innovation, rewards – all those topics presented at the event. As I understand it, what is new is that a formal engagement process integrates these traditional tactics, which today often operate in silos through services provided by many different companies. This is not dissimilar to the world of marketing in the 20th Century, when advertising, promotion, public relations, direct marketing, etc., were services largely provided by separate companies, many of them on the smaller side. Since then, the major advertising agencies have built conglomerates through acquisitions of these different types of companies.
Q: What is your most striking observations about the engagement field?
A: I would say that it's the combination of both opportunities and questions. Clearly, this is a field with significant promise. The economics of having engaged customers and employees are compelling, and the means are at hand for organizations to profit from engagement technologies and a growing understanding of how to properly implement engagement strategies. Because more investors are insisting that public companies focus on engagement, and that organizations such as ISO (the International Organization for Standardization) recognize its importance, one could believe it's only a matter of time for this field to experience rapid growth.
It is also encouraging that there have been some notable transactions by public companies such as Blackhawk Network and Sodexo, and more recently Halo's acquisition of MC Fina, that seem to be strategic in nature; meaning they're buying companies that complement rather than duplicate their services. I would suspect all three companies will make more acquisitions. Likewise, we've seen transactions by big consulting firms in the assessment space, such as Aon Hewitt's purchase of Modern Survey or Korn Ferry's acquisition of Hay Group.
Q: What do you think this M&A activity means for engagement moving forward?
A: It will be interesting if we see more horizontal acquisitions – that is, companies in one area of engagement, let's say recognition, making acquisitions of assessment, incentive, event, learning, communications, or suppliers of other types of engagement services. If the companies already making acquisitions in this space begin to acquire other types of engagement services firms, or if the engagement field attracts the attention of big consulting companies and/or advertising conglomerates, we might see more of these horizontal-based acquisitions. This could have a positive impact on merger and acquisition activity. (See Part 2 of this article, coming soon.)
So, what is the unanswered question about the engagement field that affects both buyers and sellers? Is the field poised to see the type of activity we've seen in the marketing, internet, social media, technology and other fields over the years in which for some temporary period valuations leapt beyond norms? I guess we'll have to wait and see.
---
For more information, contact
Michael Mazer
(303) 320-3777