Making the Shift to Engagement: 3 Pioneers Share Their Experience
Since the formation of the Enterprise Engagement Alliance at
TheEEA.org
in 2008, a number of companies in traditional areas of performance improvement, meetings, incentives, recognition, technology and promotional products have strategically made the shift to become engagement companies, emphasizing the sale of carefully customized solutions designed to achieve specific organizational goals.
To find out how their journeys have progressed, as well as the challenges and opportunities they have encountered, ESM recently interviewed three early sponsors of the Enterprise Engagement Alliance who became involved to help their organizations make the transition. Below are perspectives from:
Jeff Grisamore
, President,
EGR International
, New York, NY, a 46-year-old performance improvement company that formerly focused on the sale of incentives and meetings.
Jeff Ross,
President,
C.A. Short
, Shelby, NC, an 80-year-old recognition firm that has made the shift to employee engagement over the past two years.
Steve Lipic
, President,
Lipic's Engagement
, St. Louis, a maker of commemorative gifts that evolved into an employee recognition, safety and promotional products firm that now positions itself as a full-service employee engagement solution provider.
Q: When did you originally make the move to engagement?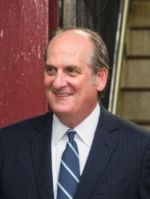 Jeff Grisamore:
I think that we probably saw the engagement movement coming about eight years ago, because we just saw that our clients were demanding more from us (Editors note: This is around the time that EGR became a founding sponsor of the Enterprise Engagement Alliance.) They were asking hard questions and pressing us to give them real zero-based solutions. We realized that to keep our clients, we had to change and diversify. That's when we started Black Lab Media, our communications company. And then, over the coming years, we were drawn into a broader engagement agency framework. We wanted to change who we were and move firmly to being an engagement agency that offers solutions that help move our clients forward. Back in the day when we were a performance-improvement company, all companies in that space were a little bit more unidimensional. We needed to be in communications, because in order to motivate, inform, get someone to do more than what they are doing, you have to communicate. We couldn't do that if we didn't have a full-blown in-house agency. We spun it off – it was called Black Lab as opposed to EGR Media services because we wanted it to stand on its own merits. We were its first client. And now, eight year later, Black Lab has many of its own clients, some of whom do no business at all with EGR. It has its own clients and structure.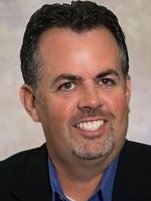 Jeff Ross:
We have been in the business of recognition now for 80 years. This means 80 years of seeing companies recognize and appreciate their employees in a variety of different ways. We as a company started to make the move in early 2014. At that time, I don't think we knew it was the move to engagement; we were looking at it as a move to total recognition. The combination of the Gallup studies and attending
Engagement University
in 2015 really accelerated our move to the engagement methodology. We released our People Are Everything technology platform in 2015 and began the transition towards engagement in every aspect of our business, including the solutions we offered from the traditional years of service and our OSHA-compliant safety program offerings.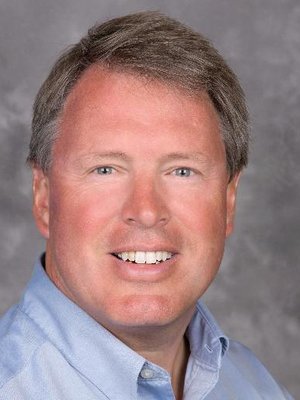 Steve Lipic:
When we started making the move to engagement is hard to say exactly, as we were helping our clients with employee engagement long before we knew what we were doing. We started asking the question of why clients would buy products from Lipic's to give them away to their employees for free in the late 1990s. In the early 2000s, I ran across the theory of employee engagement and started investigating and learning more about it. Then I discovered the Enterprise Engagement Alliance, went to its first conference and figured out this was the direction our company needed to go. Since then we have been continuing to learn, experiment and have had success helping our clients engage their employees.
Q: What would you say is the hardest part of the move to engagement?
Jeff Ross:
I think one of the hardest parts was getting people to understand what engagement is and that it still isn't just a specific term that everyone understands in the same way. Trying to get people to understand the definition and the fact that engagement is the overarching result of a business strategy that has a solid foundation and some key characteristics built into its framework is a key challenge.
Steve Lipic:
The key challenge was figuring out how to have the discussion with our clients about the impact of what we're doing instead of the products that we're selling. This was especially so with our existing customers, who still saw us as product providers and not capable of helping them with the business issues that employee engagement solves. Once we crossed this barrier, we started having better success.
Jeff Grisamore:
The most difficult thing when setting off in a new direction is to make the initial decision to do it. The hardest part was deciding to be something more. Doing it was fun. Who wouldn't want to move into a creative space? You have to believe in something enough that you're going to invest in it. We were an existing client for Black Lab – we were its first client – and it was touch and go for the first few years before it could stand on its own.
Q: How has this change affected your mix of business, services provided, business model and growth?
Steve Lipic:
While our mix of business is still heavy with product, our other services are growing rapidly. We are now able to provide surveys, consulting and technology solutions to clients that don't even want product. Our business model has changed as we now approach our prospects and clients at a higher level of management to discuss the real business issues they're experiencing and can propose solutions that we never could before. Over the last 10 years our business has tripled, with employee engagement driving much of that business.
Jeff Grisamore:
The mix of business has changed dramatically. It's a sea change, but at the same time we still do meetings, incentives and travel. If you're going to do a 2,000-person meeting, that's a giant media play. While the revenue on the media and engagement is comparable, there's a higher margin in the engagement and creative business because we're adding more value that's more difficult to commoditize. Part of the genesis for our strategy change is that when we were solely in the meetings and incentive business, you'd go to a meeting to hear about the company's strategy. Our objective was to be at the table where the strategy, ideas and solutions were developed. While we're okay being just on the content and travel end, we want to be at both ends whenever possible.
Jeff Ross:
Our business model has changed significantly since we made the change. We went from what I would say was a recognition product-based model to one of being a recognition and engagement solution-based model. We built our solutions around a "people are everything" concept, and we try to offer solutions that are tied to performance of the individual and that of the organization. We want to show that you're not just spending money on recognition or engagement, but that you could derive a substantial return on your investment.
Q: To what extent to you believe the engagement movement has taken off? Do you feel the growth will continue?
Jeff Ross:
I think the engagement movement is certainly gaining momentum, and that as more people become educated on the power and the results of engagement that it will take off. At this point I think a lot of people and organizations are still confused about what engagement is, as well as what the difference is between engagement, recognition, communication, happiness in the workplace, etc., as well as the difference between spending in these areas as opposed to getting a return on your investment in these areas. I feel the growth will continue and take off soon because the bottom line results, as well as the significant performance results, that are being shown for those organizations that have an engaged environment are too significant to ignore. Those organizations that ignore these results will be at a significant competitive disadvantage in the future.
Jeff Grisamore:
Well, for us, strategy design is an everyday part of our business. We don't have a client that doesn't consume some engagement strategy services, and we have many clients that don't use our meetings or incentive services at all. We have had a successful last few years. We're having a very good year, and next year is more of the same. We're not a mass-market company. We're focused on ROI, outcomes and deliverables, and have the people in place to make that happen for global corporations.
Steve Lipic:
There are an elite few companies who are truly taking engagement beyond a buzzword. Unfortunately, with the popularity of the phrase, it has become this tagline enhancer for any company's services that they have creatively placed within their marketing narrative. Those who are taking it beyond a buzzword are those who can identify the need for engagement, set up an action plan to see a shift, and then prove the return-on-investment after implementation. There are a few of us that can do this, all with different methods and levels, but these are the ones doing it right.
Q: To what extent do you feel most competitors have gone beyond the buzzwords to provide formal strategic processes?
Jeff Grisamore:
I think there are a handful of companies that get it. We don't compete so much with the traditional incentive companies. The old companies we competed with were the same people who were in incentives, meeting management and performance improvement. Today we're more likely to compete with large multi-dimensional agencies you'd be familiar with as opposed to the companies that came out of performance improvement. We don't look over our shoulder at the incentive companies. This approach helps get us out of the RFP world. It's hard to put out an RFP for what we do as a whole. A lot of our programs are copywrited. This is often original work. On the travel side, we still have a lot of that business. On the big strategic projects, it's very rare. That doesn't mean we don't have to work with procurement in many different ways, often to meet corporate guidelines, but it's not RFP-based.
Steve Lipic:
I don't feel that the ability to truly engage employees has progressed very much. Most solution companies are saying that their products or services engage employees, and they're correct that engagement can be one benefit of using their products. The difference is that an engagement company such as Lipic's will work to engage a client's employees, customizing and matching the correct tools to accomplish the goal. The difference is like going to a fast-food restaurant versus a restaurant with an onsite chef cooking food to your order and requests. Both will make you less hungry, but only one will create a desire to change your plans to eat at it. I feel that there are very few of these type of companies, although the number is growing.
Q: To what extent do you believe technology is important?
Jeff Ross:
Technology is certainly an important enhancer of engagement, but I don't think it's the end-all be-all in solving engagement issues at organizations. Good technology without a solid strategy will still fail. Technology allows organizations to break down silos within organizations, which then allows them to communicate more easily and freely. This ease of communication and the ability to help execute your strategy through technology is certainly important to the success of any organization's engagement initiative. This has become a living, breathing product for us. As technology changes, as well as the introduction of more millennials into the workforce that are certainly more micro and mobile, we are quick to evolve solutions that match that growth,
Jeff Grisamore:
Technology is so critical. Technology and communication. And by communication I mean every medium. Engagement is at the intersection of technology, communication, creativity and strategy. We have an extremely advanced, very fluid and nimble technology platform that is highly adaptable. Everything we do is custom built. We don't sell a product that a client has to fit into. Every customer is different and has different objectives. A one-platform-fits-all solution won't work. We custom build everything, but that doesn't mean it has to be expensive or time-consuming, because we have many of the components in place. We do things big agencies don't do, and they do things we don't do. People like where we sit. Not an advertising agency. We play in a unique space.
Steve Lipic:
I think technology should be an enabler and tool, but technology for technology's sake does not engage people. That said, you must be where your people are, on their phones or at their computers. Whatever engagement processes you set up must be available to your employees, wherever they are. We refer to our engagement strategies as a process rather than a program, because employee engagement efforts do not have a beginning or end but get built in to the culture. Technology must support that, but what's most important is the process design and implementation.
---
Contact Information:
Robert Legge, Director of Channel Marketing
Tel. 212-884-1854
Hillis Haygood
800-535-5690, ext. 244
Andy Bollwerk, Director of Sales
314-775-2505.