Survey: Americans Agree on Something--Capitalism Should Address All Stakeholders
A survey of over 96,000 Americans conducted since 2015 finds that Americans of all political stripes and demographics agree that they "want to see companies support all their stakeholders, including their workers, customers, communities, the environment and finally their stakeholders." Along with announcing the latest results of its survey of what Americans want from corporate America, JUST Capital announced its annual rankings of America's best and worst companies.
As if CEOs weren't facing enough pressure to address the needs of all stakeholders from investors, investment management firms, and now even regulatory bodies such as the Securities & Exchange Commission (see ESM:
SEC Human Capital Proposal Draws Nearly Comments
), the biggest pressure is coming from consumers and talent. People want to work for and do business with companies that are good to all their stakeholders and many believe that collective action can force companies to do better. The annual study released by JUST Capital finds that even the best companies have a long way to go in terms of consistently addressing the needs of all stakeholders.
Microsoft, Nvidia, Apple, Intel, and Salesforce had the five best rankings in terms of fulfilling commitments to all stakeholders.
Click here
for the complete list.
In collaboration with the University of Chicago, JUST Capital delved deeper into survey responses to ask "a representative sample of more than 4,000 Americans to compare 29 different business Issues on a head-to-head basis, producing a reliable hierarchy of Issues ranked in order of priority." The organization then assigned each Issue to the stakeholder it affects the most, i.e., worker, customer, etc. See the full survey results
here
.
The key takeaways of the study? "Across many demographics--liberal, conservative, high- income, low-income, men, women, millennials, and boomers--Americans placed worker-related issues--pay, benefits, and treatment--at the heart of just business practices." The study finds that, regardless of politics or demographics, employees would be willing to work for a "just" company for less pay and most respondents say they have made a purchasing or job decision based on their perception of the organization. The implication: companies that fail to focus on people already suffer the consequences without knowing it.
Good News for Business Roundtable Companies
The JUST Capital report offers good news for the Business Roundtable companies that recently changed their charter to address the needs of all stakeholders, and not simply shareholders. According to the issues that matter most to Americans, the JUST Capital analysis found that Business Roundtable companies generally score better than average, but the overall scores leave a lot to be desired. Even the highest ranked companies get the approval of only about 60% of respondents in any of the key stakeholder categories, employees, customers, or communities.
According to the latest survey, 95% of respondents want large corporations to promote "an economy that serves all Americans." Yet, only 45% of Americans believe that large companies are sincere about promoting a people-centric approach to capitalism.
The research identifies five distinct stakeholders the public wants business to serve, which largely mirror those in the
Enterprise Engagement
framework recently adopted by the Business Roundtable, including how a company: invests in workers, treats customers, supports local communities, protects the environment and serves shareholders through good performance.
Americans Want Companies That Treat People Well
Based on these survey results, JUST Capital utilizes the metrics to measure "justness" within this framework to give companies a means to monitor performance and benchmark themselves against other organizations. Based on the survey and the public's priorities, the study identifies seven key actions that corporate leaders and boards can take to align more closely with the stakeholder-focused model.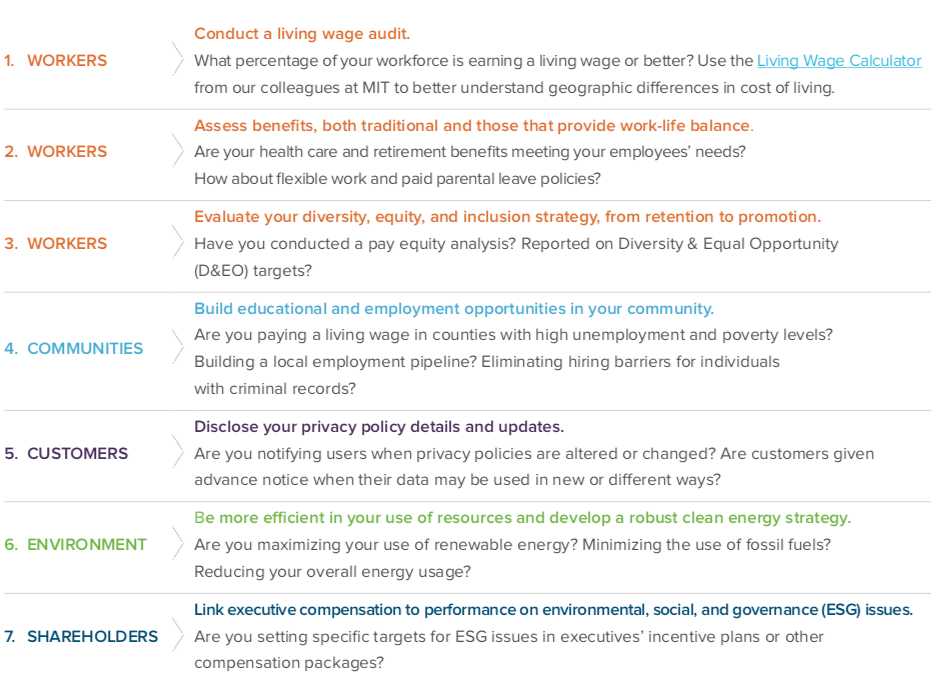 Much Room for Improvement
Over the last three years, the study finds that four out of five Americans (79%) agree that employees do not sufficiently share in organizational success, and most believe that companies put their shareholders' interests first over both employees and customers. Over the last two years, trust in large companies has dropped 11% – from 54% to 48%: less than half trust corporate America. Fewer Americans believe companies have a positive impact on society, with positive perceptions declining by 17%, from 58% in 2018 to 48% in 2019. The perception of the impact business is having on work-life balance, jobs, the environment, and local communities also dropped between 8% and 12% in 2019.
The study finds that people believe that they can help foster a more positive capitalism if they have more information about the practices of the companies they do business with or work for. In fact, 82% of Americans believe that through collective action they can effect change in companies' behavior. Three out of four people say they would work for a "just company" for less pay. This indicates that CEOs will increasingly face the power of collective action through social media when their organizations fail to live up to expectations. The question is: will CEOs scrutinize the growing evidence that the best customers and employees increasingly favor organizations that care.
A Summary of Key Findings
The following JUST Capital charts summarize additional findings.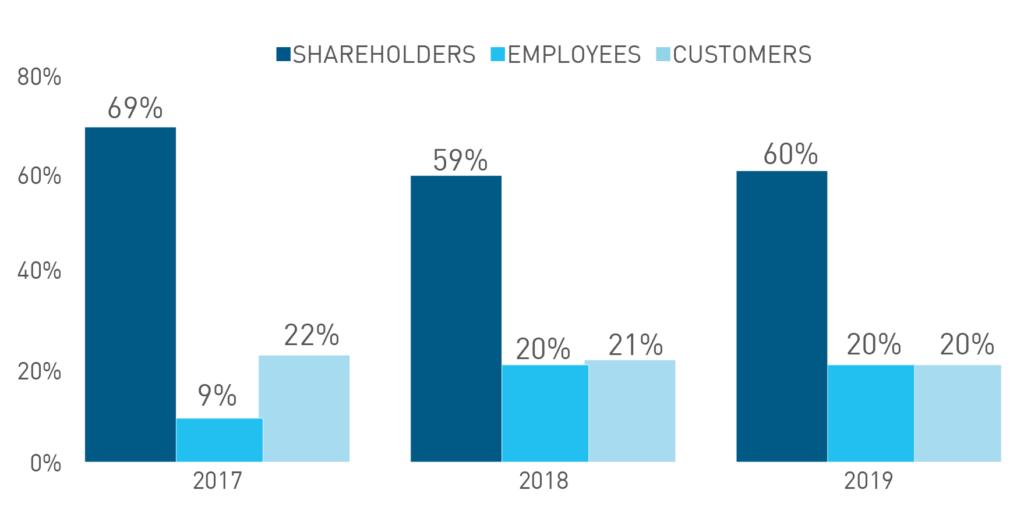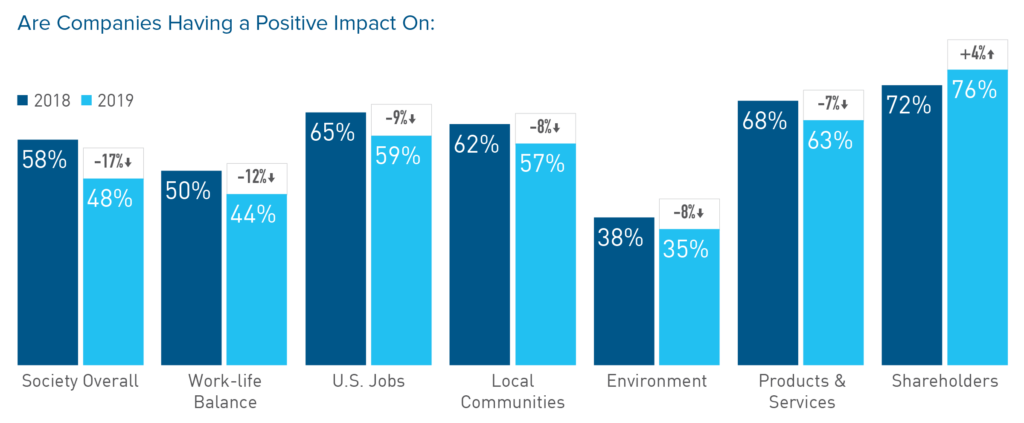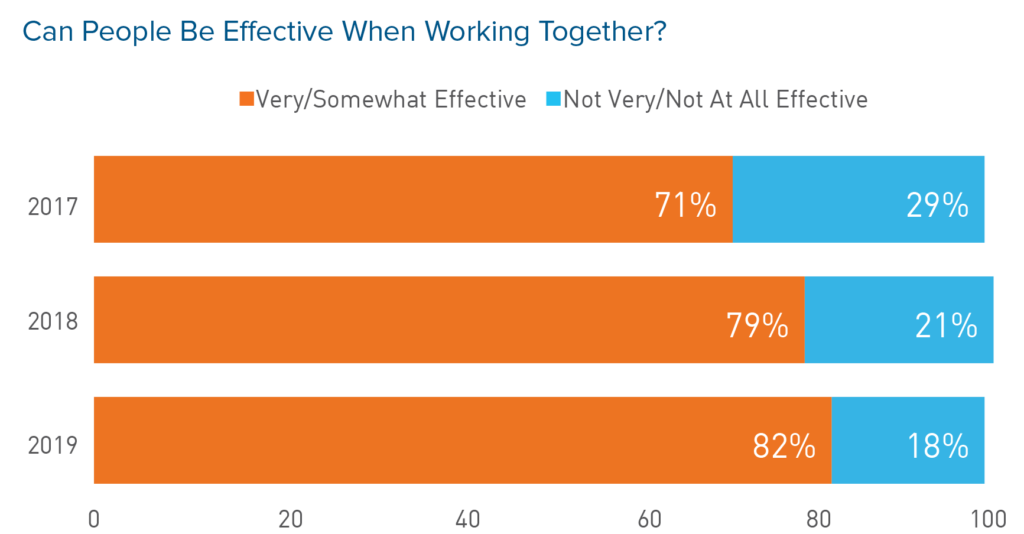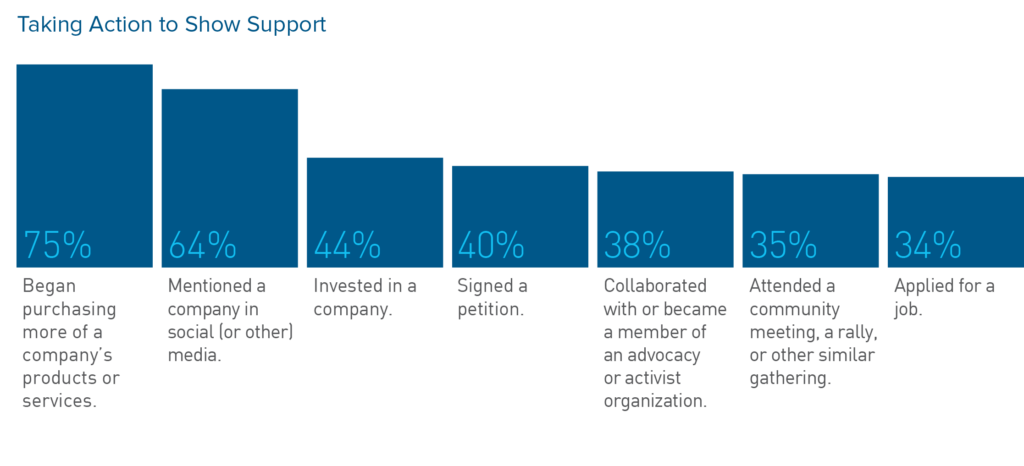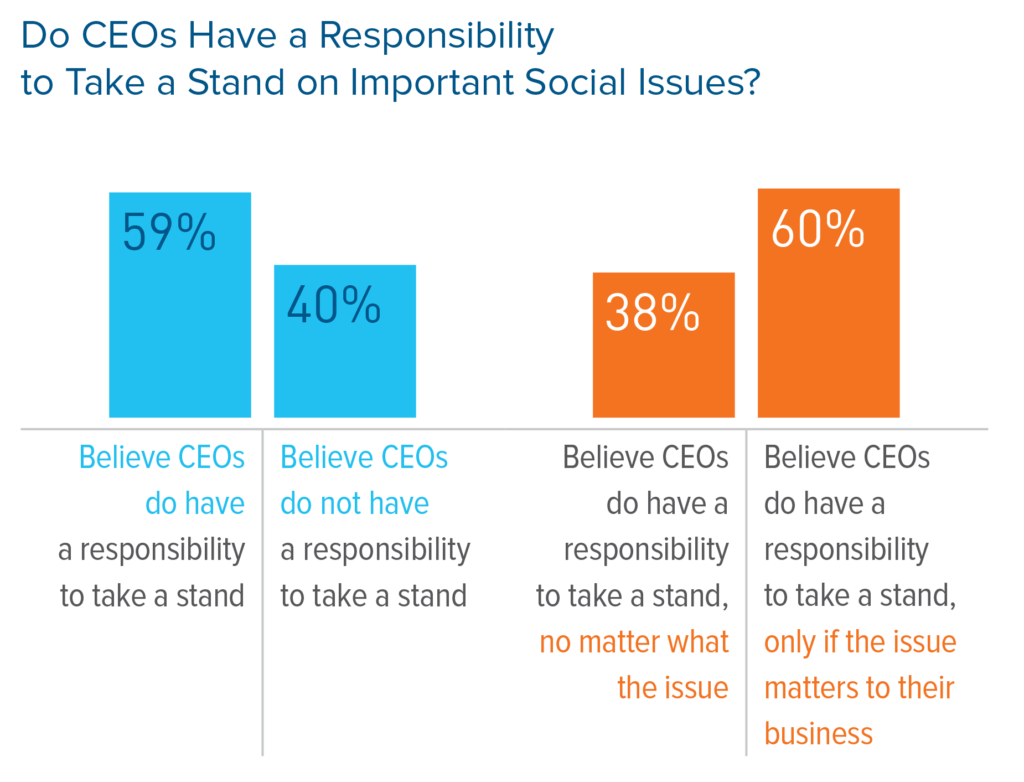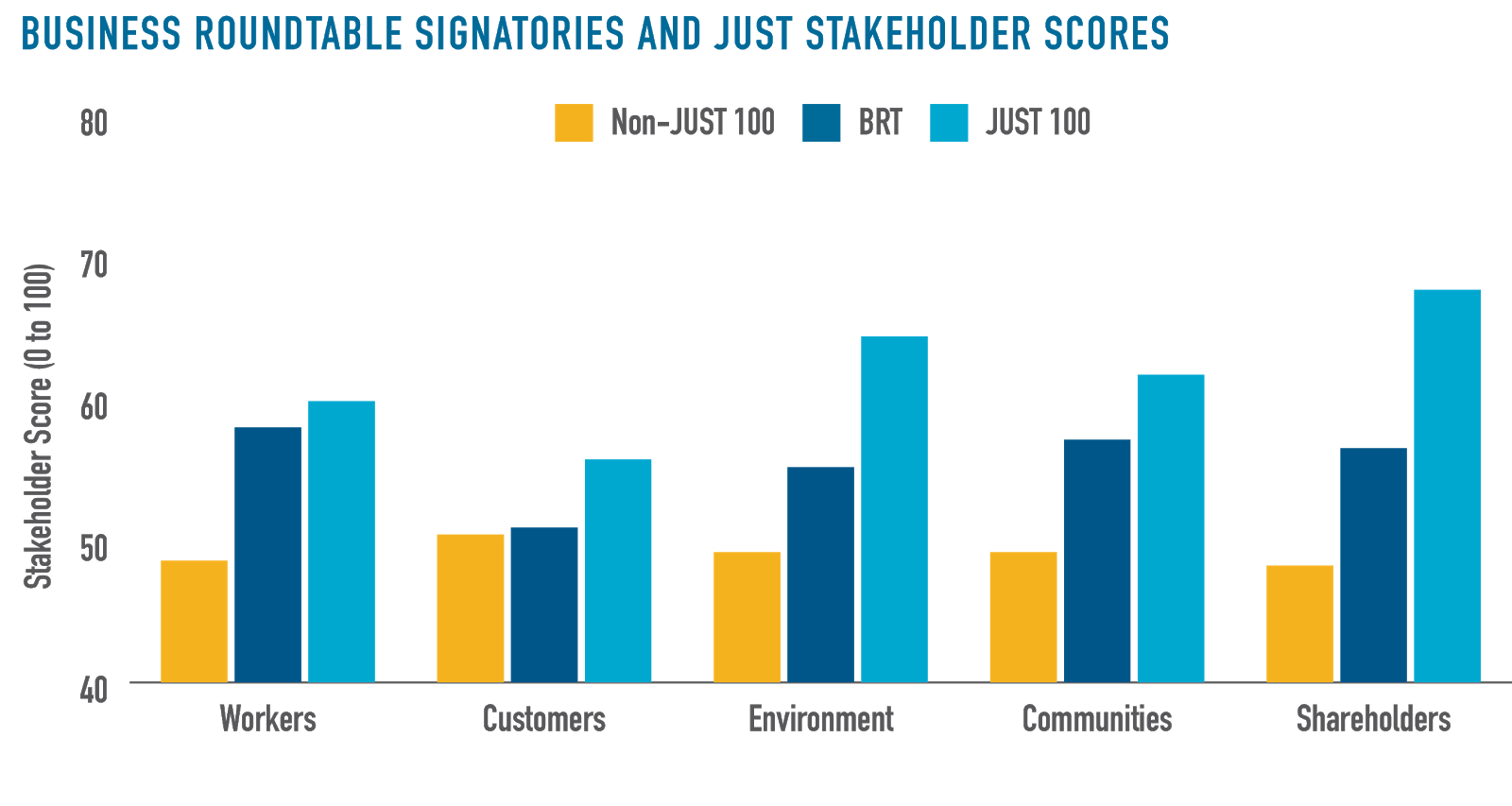 ---
Master the Principles of Enterprise Engagement to Achieve Organizational Goals and Enhance Your Career
Profit from a new strategic and systematic approach to engagement to enhance your organization's brand equity; increase sales, productivity, quality, innovation, and safety, and reduce risks.
Get trained to become a Chief Engagement Officer for your organization.
Achieve ISO 10018 Quality People Management Certification to demonstrate your organization's strategic commitment to people to your customers, employees, distribution partners, vendors, communities, investors, and regulators.
Learn how to create Sustainability or Integrated Reports for Your Organization or Clients.
Get up-to-speed on ISO human resources standards and guidelines to enhance HR performance.
Live Education: Enterprise Engagement in Action. Take advantage of scheduled monthly live webinar preparation courses for the Certified Engagement Practitioner designation consisting of three one-hour classes and of quarterly Advanced Engagement Practitioner courses consisting of three one-hour webinar classes. The AEP course is for individuals or teams seeking preparation ISO 10018 professional certification status. ICEE periodically runs regional one-day workshops on ISO 10018 Quality People Management principles and certification.
Resources: The Brand Media Coalition, the only guide to the story-telling power of brands and where to source them for business, event, promotional gifting, and rewards and recognition.
2019 Enterprise Engagement Solution Provider Directory
. The only directory of engagement solution providers covering all types of agencies and tactics as well as insights on how to select them.
Communities: The Enterprise Engagement Alliance and Advocate and the Brand Media Coalition free resource centers offering access to the latest research, news, and case studies; discounts, promotions, referrals, and commissions, when appropriate to third-party solution providers from participating coalition solution provider members.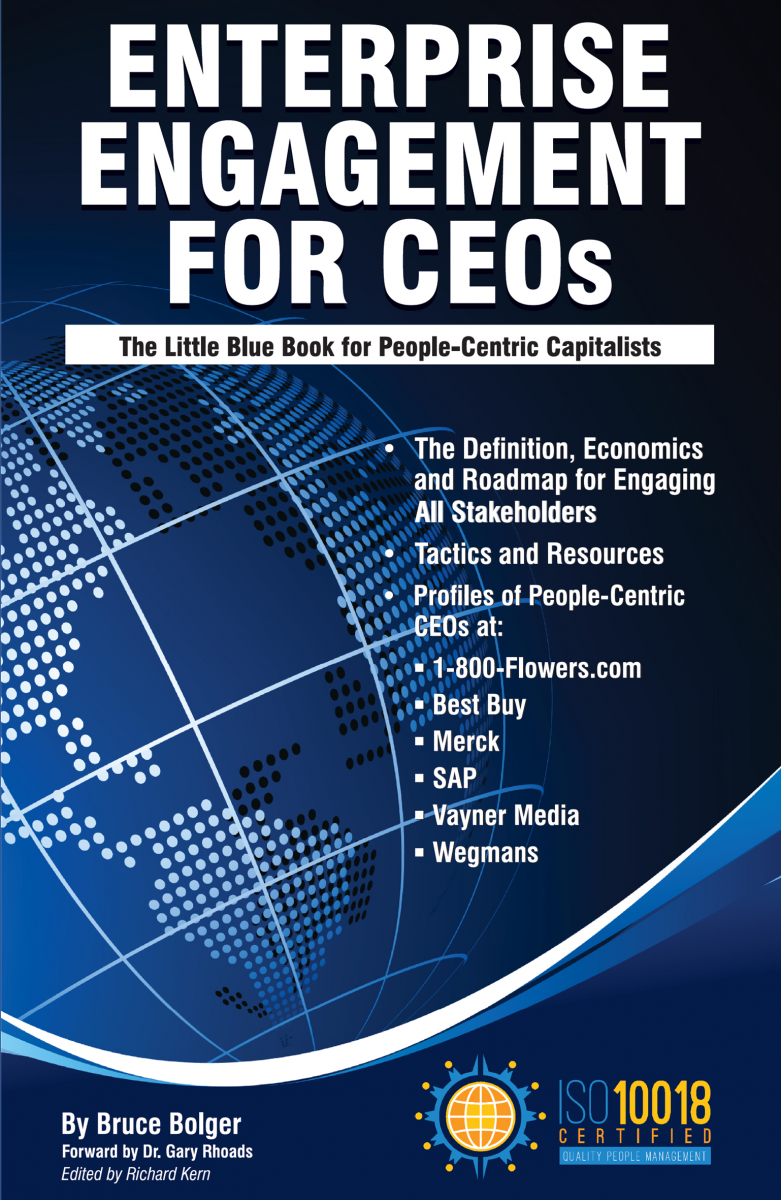 Written specifically to provide CEOs and their leadership teams a concise overview of the framework, economics, and implementation process of a CEO-led strategic and systematic approach to achieving success through people. (123 pages, $15.99)
Enterprise Engagement: The Roadmap 5th Edition
The first and most comprehensive book on Enterprise Engagement and the new ISO 9001 and ISO 10018 quality people management standards. Includes 36 chapters detailing how to better integrate and align engagement efforts across the enterprise. (312 pages, $36.)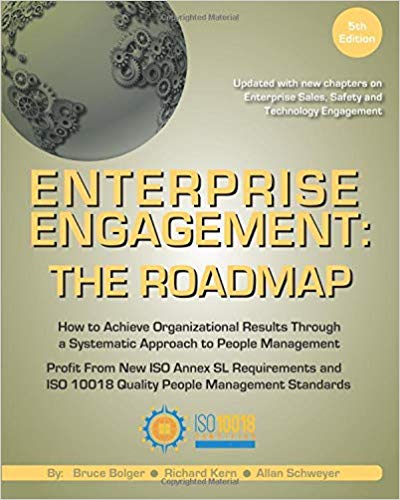 Online:
• 10-minute short course: click here for a 10-minute introduction to Enterprise
• Engagement and ISO standards on Coggno.com.
• 5-minute Audiopedia summary of the Enterprise Engagement field.
Services:
• The International Center for Enterprise Engagement at TheICEE.org, offering: ISO 10018 certification for employers, solution providers, and Enterprise Engagement technology platforms; Human Resources and Human Capital audits for organizations seeking to benchmark their practices and related Advisory services for the hospitality field.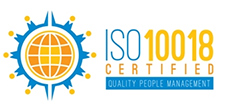 • The Engagement Agency at EngagementAgency.net, offering: complete support services for employers, solution providers, and technology firms seeking to profit from formal engagement practices for themselves or their clients, including Brand and Capability audits for solution providers to make sure their products and services are up to date.
• C-Suite Advisory Service—Education of boards, investors, and C-suite executives on the economics, framework, and implementation processes of Enterprise Engagement.
• Speakers Bureau—Select the right speaker on any aspect of engagement for your next event.
• Mergers and Acquisitions. The Engagement Agency's Mergers and Acquisition group is aware of multiple companies seeking to purchase firms in the engagement field. Contact Michael Mazer in confidence if your company is potentially for sale at 303-320-3777.
Enterprise Engagement Benchmark Tools: The Enterprise Engagement Alliance offers three tools to help organizations profit from Engagement. Click here to access the tools.
• ROI of Engagement Calculator. Use this tool to determine the potential return-on-investment of an engagement strategy.
• EE Benchmark Indicator. Confidentially benchmark your organization's Enterprise Engagement practices against organizations and best practices.
• Compare Your Company's Level of Engagement. Quickly compare your organization's level of engagement to those of others based on the same criteria as the EEA's Engaged Company Stock Index.
• Gauge Your Personal Level of Engagement. This survey, donated by Horsepower, enables individuals to gauge their own personal levels of engagement.
For more information, contact Bruce Bolger at Bolger@TheEEA.org, 914-591-7600, ext. 230.