News Analysis: Why ISO 10018 Is a Potential Game-Changer
By Bruce Bolger, EEA Founder
With more investors demanding that public companies invest in human capital and engagement, and the economics of engagement proven beyond logical dispute, ISO 10018 standards have the potential to shake up the marketplace for traditional engagement solutions.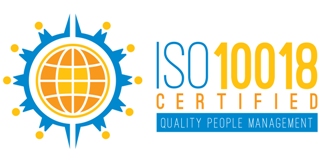 Today, any company that offers executive leadership, assessment, incentive, recognition, loyalty or related solutions can claim that their services engage people. Almost no barrier to entry into the engagement field exists, because organizations that utilize these services have no objective way to evaluate the claims made by solution providers. The arrival of ISO 10018 People Competency and Involvement standards from the International Organization for Standardization has the potential to shake up the marketplace by providing organizations with a more scientific way of developing engagement strategies and identifying solution providers capable of offering verifiable solutions.
The rise of these standards could significantly affect providers of almost any type of engagement solution or technology by establishing an accepted strategic framework that focuses on better integration of engagement strategies across the organization. This will potentially reduce the number of ad hoc initiatives that currently characterizes the nascent engagement field. These standards also could make it more difficult for organizations to claim they can help drive sustainable engagement unless they can demonstrate how their services fit into the framework provided by ISO 10018 standards and engagement research. And, most notably, these standards could attract new competitors into the marketplace – i.e., consultants who have traditionally supported the application of ISO 9000 standards.
Millions of Followers
Now that engagement is hot, it's only a matter of time before ISO 10018 standards attract attention. The framework underlying ISO 9001 standards developed by the U.S. Navy languished little known for years until the work of W. Edwards Deming and others unleashed the total quality management (TQM) movement in the 1980s. The field endures today in part because of the adoption of the highly respected ISO 9001 standards created in 1987, now followed by over 1.3 million companies worldwide, according to Wikipedia. With more investors demanding that public companies disclose formal engagement practices, and with ISO standards related to engagement already in place with more on the way, it may be only a matter of time before organizations discover the value of ISO 10018 standards. ISO 9000 standards have created a marketplace of over 10,000 consultants worldwide that help organizations implement best practices and achieve IS0 certification through an independent audit.

The ISO 10018 standards on People Competency and Involvement, created by the same ISO working group that manages the ISO 9000 quality management standards, have the potential to disrupt the marketplace in multiple ways. An understanding of these standards challenges the claims of some leadership coaching, assessment, incentive, recognition and other firms that their services provide the key to engagement. ISO 10018 standards spell out a strategic approach to engagement that aligns engagement activities across the organization in a way that is rarely applied today. Most organizations continue to view engagement as a series of ad hoc leadership, assessment, communications, recognition, incentive and other initiatives, and as a result often implement ad hoc engagement concepts and then wonder why engagement scores rarely change. In addition, many, if not most, organizations silo the engagement of customers, employees, distribution partners and vendors between human resources, sales, and marketing, creating natural barriers to alignment.
A Death Knell for Hollow Claims?
Many solution providers in leadership coaching, assessment and recognition, claim that their tactic provides the "secret sauce," and each of these engagement tactics have great merit when used as part of a total plan. A review of research, the ISO 10018 standards and common sense clearly shows that in fact all these tactics work best when aligned toward common organizational purposes, and that none alone can address all the levers of engagement generally necessary to achieve goals. For instance:

Having leaders who know how to coach doesn't automatically mean the organization has in place the communications, learning, innovation, rewards & recognition, analytics, etc. necessary for employees to perform at peak performance on a sustainable basis, whether or not they like their bosses.
Implementing even the most effective engagement surveys and analytics in no way guarantees that the information and insights will be applied at the tactical level to ensure people have the tools they need to perform.
The cleverest customer incentive, promotion or loyalty program will eventually fail if it doesn't ensure that the customer also has a consistent experience with the organization's people, products or services.
The notion that social and other recognition drives employee engagement any more than effective leadership, training, communications, innovation and analytics defies logic and research, yet you'd barely know that when visiting the websites of many of these companies.
A Field Emerging From Fragmentation
Today's engagement marketplace reflects the current state of the field: fragmented and disjointed. While the marketing field has thousands of agencies and consulting firms acting either as general contractors to help clients streamline their strategies and implementation, or as specialists working in conjunction with an agency or chief marketing officer to better align marketing tactical implementation, the engagement field has yet to crystallize in a similar manner. Perhaps a dozen firms at most could be accurately described as full-service solution providers supporting a broad range of engagement tactics managed strategically. The ISO 10018 standards my help change that, in part by attracting the attention of thousands of traditional ISO 9000 consultants and service providers who can bring a more objective approach to engagement solution design than solution providers focused on one tactic or another.
What is the possible impact of ISO 10018 standards? ISO 10018 has the potential to do for engagement what ISO 9000 did for the emergence of quality management. Although little known to date, the ISO 10018 standards lay the foundation for a significant shift in the way organizations manage engagement and utilize solution providers. Because having an ISO certification is often considered a means to reducing risk, ISO 10018 eventually will come to the attention of both investors and public companies seeking a clear, respected roadmap to implementation and evaluation of engagement strategies. This standard will be of great interest to investors, customers, employees, distribution partners and communities seeking to invest in or do business with organizations focused on people.
The push toward greater integration and alignment of practices will in turn affect the traditional providers of executive learning and coaching, communications, learning, rewards & recognition, analytics and other services, which often operate in siloes that compete with one another rather than function in an integrated manner as indicated by the ISO standards and the science that supports them.
Opportunities for Full-Service Solutions
Organizations seeking to benefit from these standards will need solution providers who:
Develop and manage a strategic plan in the way top advertising companies and consultancies do in other fields.
Understand the inter-relationships between audiences and engagement tactics which apply a scientific and measurable approach to solution design and implementation.
Demonstrate how their specific engagement services can support other engagement investments.
Show how their technologies help organizations integrate and align engagement efforts, rather than create a tangle of apps and web services.
The ISO 10018 standards will make it much easier for organizations to evaluate and compare solution providers, services and technologies, as well as separate those just posting an "engagement" buzzword on their website from those with the talent and experience to provide measurable solutions.
ISO 10018 standards pose the biggest risk to organizations (and the solution providers that support them) that rely on traditional "do this, get that" incentive, loyalty or other unidimensional programs, or that tout the latest incentive, recognition, benefit, gamification or other bright shiny object without a formal strategic plan and measurement process.
On the plus side, these standards will create an enormous opportunity for those with the resources and expertise to support effective implementation of the new guidelines, just as thousands have done with ISO 9000.
For more details on ISO 10018 standards, go to: New EEA E-Book on ISO Engagement Standards and Implications