Human Capital News: Allianz Markets Its 30414 Report...Employee Engagement Sags...Lawyers Eye SEC Actions
Allianz makes clear that it publishes its human capital report to help engage stakeholders, not for compliance purposes…Gallup survey shows US employee engagement at record lows…Lawyers eye expected human capital reporting metrics-based reporting requirements from the US Securities & Exchange Commission.
Here's a roundup of recent news and insights in the world of human capital management.
Allianz Asks: Can Its Human Capital Report Spark a New Era in Human Resources?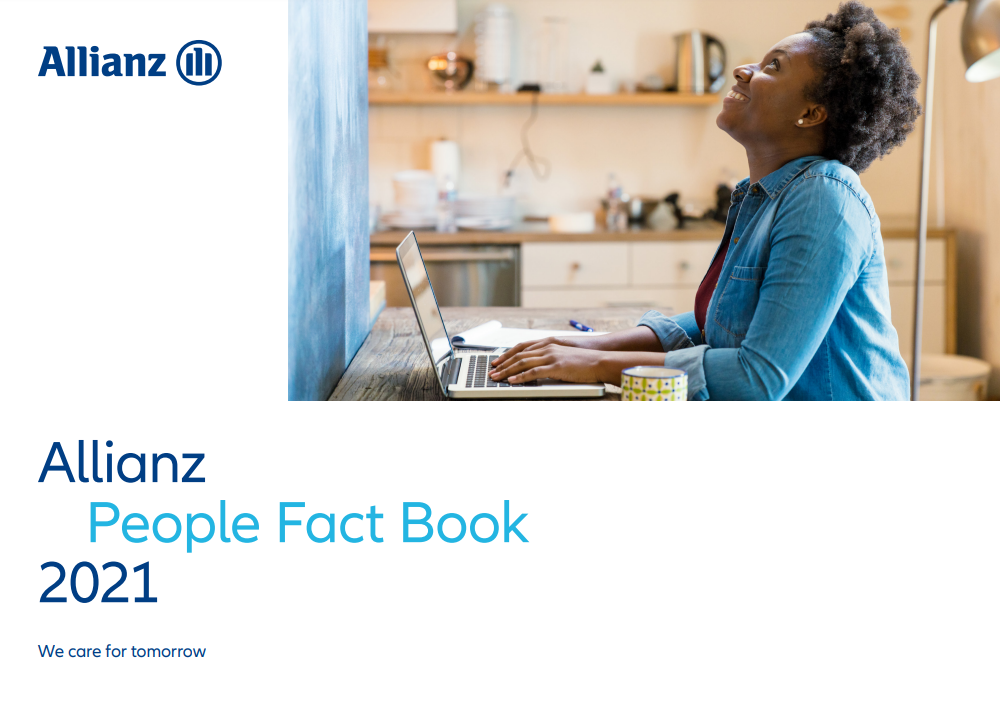 As the 2021 edition of the
Allianz People Fact Book
illustrates, human capital reporting is a business opportunity.
Organizations that authentically focus on people will be quick to embrace publishing human capital reports as a marketing opportunity, as failure to do so will soon make apparent which companies are not focusing on people. Compliance and safe harbor are side benefits not even mentioned in the Allianz announcement.
Allianz became the
second company
in the DAX 40 to have its human resources (HR) reporting processes certified under the new international standard for human capital reporting, ISO 30414, by
4C GROUP AG
Management Consultancy, EEA's ISO reporting affiliate in Germany.
The 58-page book apparently is developed under the leadership of human resources management, not lawyers, including Nikol Koumpouli, a workforce analytics and reporting expert on the six-person Fact Book team in Munich.
"Koumpouli and her co-authors hope the Fact Book will not only help Allianz improve its people practices but spark an advance in how investors define corporate value, by making it easier for peer companies and investors to see more clearly the ways in which employees and HR policies contribute to performance," the company reports.
"By following the new ISO 30414 standard, Allianz is now able to track employees' collective productivity, diversity, health, and other HR-related metrics in a consistent way across all 60 business units. Allianz HR executives say consistency in tracking these metrics will help make employees' contributions to the group's success more transparent to the entire Allianz community, including its managers and investors."
Gallup Survey: US Companies Continue to Build Unhappiness Into Their Business Models
According to the latest
Gallup employee engagement survey
, employee engagement has fallen to record lows in the US, with only about 32 percent saying they are engaged at work.
This is why more investors are focusing on the "S" or Social in ESG (Environmental, Social, Governance), increasingly known as Stakeholder Capitalism. Just as companies built poor quality into their business models in the last century until the Japanese exploited this weakness, companies are focusing on stock buybacks now because they are literally blind to the high cost of disengagement--low productivity, poor quality, little willingness to recommend talent or customers, higher absenteeism, and safety problems, etc. that simply go unmeasured at most organizations or simply built into the business model.
According to the survey, remote workers are slightly more engaged than in-office employees, but not by much. "The engagement elements that declined the most from early 2021 to 2022 were employees' level of agreement that they have clear expectations, the right materials and equipment, the opportunity to do what they do best every day, and a connection to the mission or purpose of their organization. Gallup also found an eight-point decline in the percentage of employees who are extremely satisfied with their organization as a place to work."
Gallup reported "a sharp drop in the percentage of employees who strongly agree that their employer cares about their overall wellbeing."
Does your CEO know your company's Human Capital ROI, Human Capital Value Add, or the revenues and costs per employee and customer and their willingness to recommend? If the answer is no, and it probably is, chances are your company is underperforming.
Are Lawyers Talking More About Human Capital Disclosures Than the HR Field?
This
article on Law.com
by Jessica Mach provides an overview of the legal field's view of upcoming US Securities and Exchange Commission draft human capital disclosure rules.
The article notes that "In recent years, US companies have had to adapt to new laws and regulations that aim to increase transparency around their workforces. Many companies have also had to contend with internal and industrywide pressures to reveal more. Given these demands, 'A lot of companies already pretty much had a good idea of what their human capital was,' Morris DeFeo of Herrick, Feinstein LLP says. But he agrees with Amanda Sonneborn of King & Spalding that many companies will face challenges illustrating their human capital resources with data.
"I think that's going to be something that a lot of companies are going to struggle with, shedding too much insight—particularly to the marketplace, to their competitors—about their strengths and weaknesses," DeFeo says.
Click here to get ESM news delivered each week.
---
Master the "S" of Environmental, Social, Governance (ESG), A.k.a. Stakeholder Capitalism
The Enterprise Engagement Alliance at
TheEEA.org
is the world's first and only organization that focuses on outreach, certification and training, and advisory services to help organizations achieve their goals by fostering the proactive involvement of all stakeholders. This includes customers, employees, distribution and supply chain partners, and communities, or anyone connected to an organization's success.
Training and Thought Leadership
Enterprise Engagement Advisory Services
For more information:
Contact Bruce Bolger at
Bolger@TheICEE.org
or call 914-591-7600, ext. 230.