HMI Performance Exec: It's Time for People Science in Channel Sales
Founded as Heritage Meetings and Incentives in 1980 by Paul Ferreira, now President and Board Chairman , HMI Performance Incentives has always sought to be one step ahead of the game, says Lincoln Smith, Chief Strategy Officer. The company's focus now, he says, is on data-driven program design and full-service implementation to engage channel, sales, and support personnel. The company, he says, offers strategy, technology platforms, and a full suite of services that include program management, communication, learning, recognition, rewards, innovation, group and individual incentive travel and meetings, with prescriptive analytics built into every program.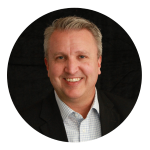 What is learned from conducting effectively designed engagement strategies for channel partners, sales and support teams lies at the heart of the HMI Performance Incentives value proposition, says
Lincoln Smith
, Chief Strategy Officer. "Today, it's the data and insights that come from the engagement technology and what people do that enables us to provide meaningful insights to our clients on what actually drives behavior so that they achieve their goals."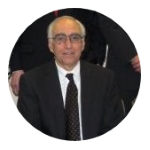 Going back over 40 years, HMI Performance Incentive's history reflects the evolution of the incentive industry, "just one step ahead," says Smith. The company was founded by
Paul Ferreira
in Cambridge, MA as a motivational event company creating incentive travel and meetings programs mainly for channel and sales programs. While "creating powerful motivational experiences both live and hybrid remains a core part of our business," Smith adds, the company has had a long history of innovation. "In the 1990s, we were the first to market with a VacationMiles individual travel program that enabled employees or customers to earn miles on Delta and American Airlines which expanded into a wide variety of travel options that remain part of our portfolio of online reward services." This also included among the industry's first "white glove," low-restriction, incentive quality award packages, he claims, which it still offers today. "Purchased and packaged as standalone awards, ours are for recipients to have a care-free, high-end user experience."
OnDemand Engagement
During the 2000s, the next innovation was the creation of the company's own "OnDemand Engagement" technology platform, Smith recounts, with the focus on overall engagement and driving behaviors. "It's our proprietary application, based on the Microsoft .NET framework to support high levels of security and provide clients with data insights. The platform allows us to design incentive programs, enroll people, provide training, record, and manage sales, recognize colleagues, measure performance, communicate based on attributes and users, and of course, offer our full suite of rewards. Each instance is designed and tailored for each client. This is not for do-it-yourselfers but for companies that want the help necessary to drive the engagement needed to achieve their goals."

Having the ability to manage so many audiences over so many digital touchpoints, Smith asserts, provides an unprecedented opportunity to identify what specific actions generate the best results. "Every organization's situation is different. Is it an issue involving communication, training, leadership styles, appreciation? The insights we get from what people do, and not just what they say, provides a competitive edge that cannot be commoditized. Facts-based insights enable us to prescribe and implement the right strategy using our breadth of solutions and services to accelerate the process."
Prescriptive Analytics Provide the Best Solution
Smith states that HMI Performance Incentives clients who use the OnDemand Engagement platform highly value that HMI provides the strategy design, implementation, and measurement as part of its core offering. "Those that use our insights gain the most value from our services because we can give them facts-based recommendations on where to apply their efforts and help implement the strategy in a measurable way."
While the pandemic accounts for a significant increase in demand for employee engagement, Smith says the same forces apply in the channel and sales arena as well. "Companies today are dealing with unprecedented market share battles and changes in sales personnel. The ability to more precisely engage key channel or in-house salespeople and their support teams on a one-to-one basis can provide the competitive edge, and that can only be accomplished if you carefully identify what's going to move the needle and with whom. Our challenge is to educate the C-suite on the unique types of one-on-one engagement services companies like ours can provide that are not available from the world's better-known marketing or advertising agencies."
For More Information
Lincoln Smith
Chief Strategy Officer
Click here to get ESM news delivered each week.
---
Master the "S" of Environmental, Social, Governance (ESG), A.k.a. Stakeholder Capitalism
The Enterprise Engagement Alliance at
TheEEA.org
is the world's first and only organization that focuses on outreach, certification and training, and advisory services to help organizations achieve their goals by fostering the proactive involvement of all stakeholders. This includes customers, employees, distribution and supply chain partners, and communities, or anyone connected to an organization's success.
Training and Thought Leadership
Enterprise Engagement Advisory Services
For more information:
Contact Bruce Bolger at
Bolger@TheICEE.org
or call 914-591-7600, ext. 230.