JUST Capital Survey - Americans Support Standardized Disclosures on Human Capital
According to a survey by SSRS of over 1,100 Americans in December, 85% representing all sides of the partisan divide agree that companies need to disclose more about their business practices and effect on society.
Americans believe it is important for large US companies to be transparent about their societal and environmental impact, according to the
survey
commissioned by JUST Capital, a leading Stakeholder Capitalism outreach group. The study finds that most Americans support efforts by the federal government to require standard disclosures on human capital and climate impact metrics.
An overwhelming 90% of respondents "say it is important that there is a common, standardized reporting structure for companies and an average of 87% support the federal government requiring corporate disclosure on human capital and environmental impact data, making performance comparable across companies and/or industries."
The study finds across-the-board support for corporate disclosure requirements among demographic groups, including party, age, and geographic area. Despite the partisan divide over climate change, the survey finds 87% support for mandatory environmental disclosures.
Nine out of 10 in the survey agree "that the activities and behaviors of America's largest companies impact society as a whole" and "have downstream consequences for their key stakeholders, including their workers, customers, communities, shareholders, and the environment."
See below for additional findings indicating that human capital reporting can affect purchasing decisions and willingness to recommend.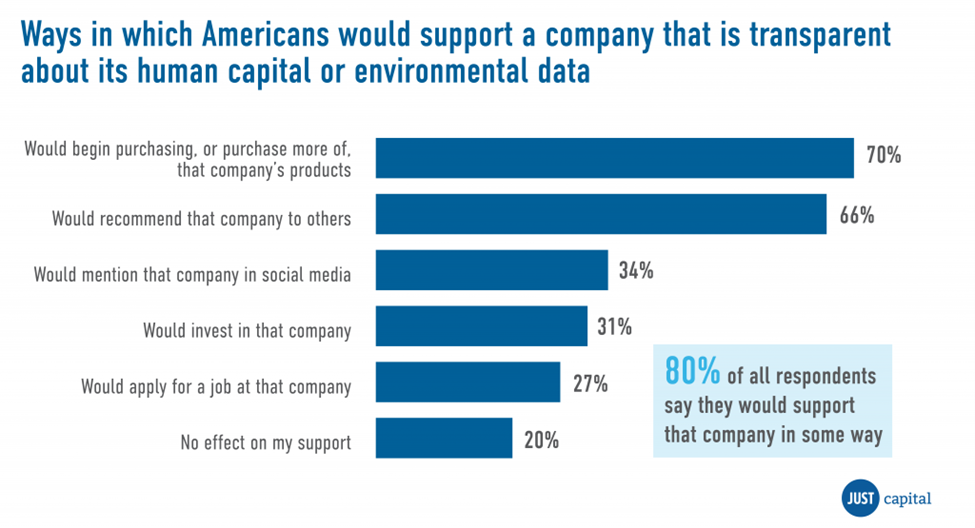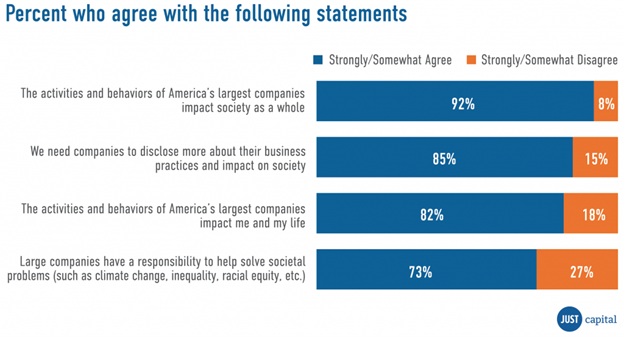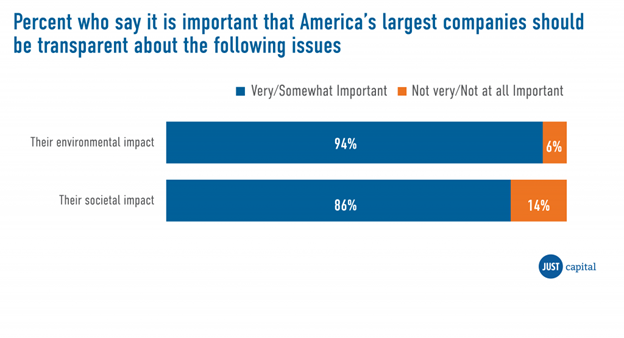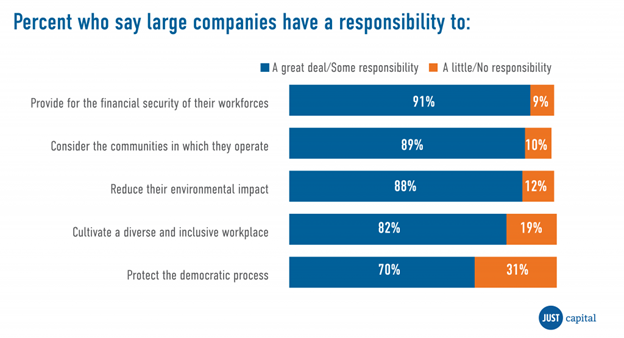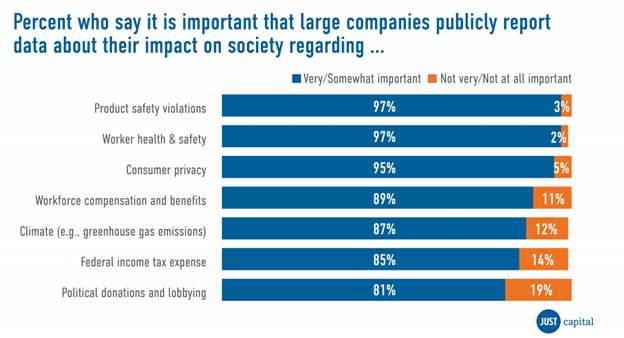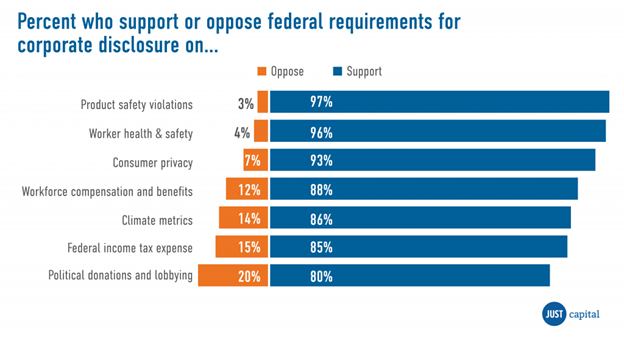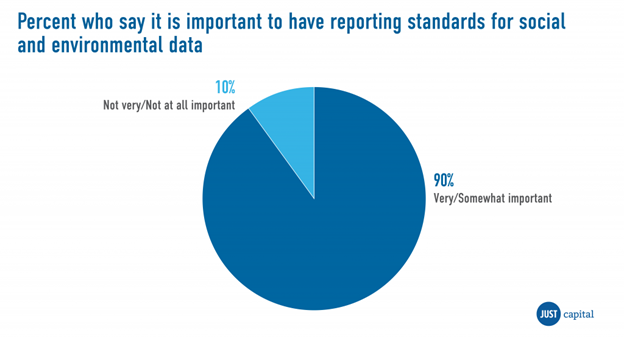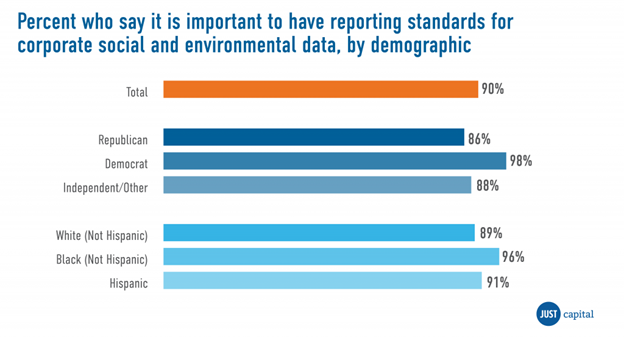 Click here to get ESM news delivered each week.
---
Master the "S" of Environmental, Social, Governance (ESG), A.k.a. Stakeholder Capitalism
The Enterprise Engagement Alliance at
TheEEA.org
is the world's first and only organization that focuses on outreach, certification and training, and advisory services to help organizations achieve their goals by fostering the proactive involvement of all stakeholders. This includes customers, employees, distribution and supply chain partners, and communities, or anyone connected to an organization's success.
Training and Thought Leadership
Enterprise Engagement Advisory Services
For more information:
Contact Bruce Bolger at
Bolger@TheICEE.org
or call 914-591-7600, ext. 230.