Akeela Davis of Courageous Business Culture Practices What She Preaches
It took a leap of courage for an expert in financial and wealth management to focus on developing an employee engagement business eight years ago. Akeela Davis says the journey started long before that.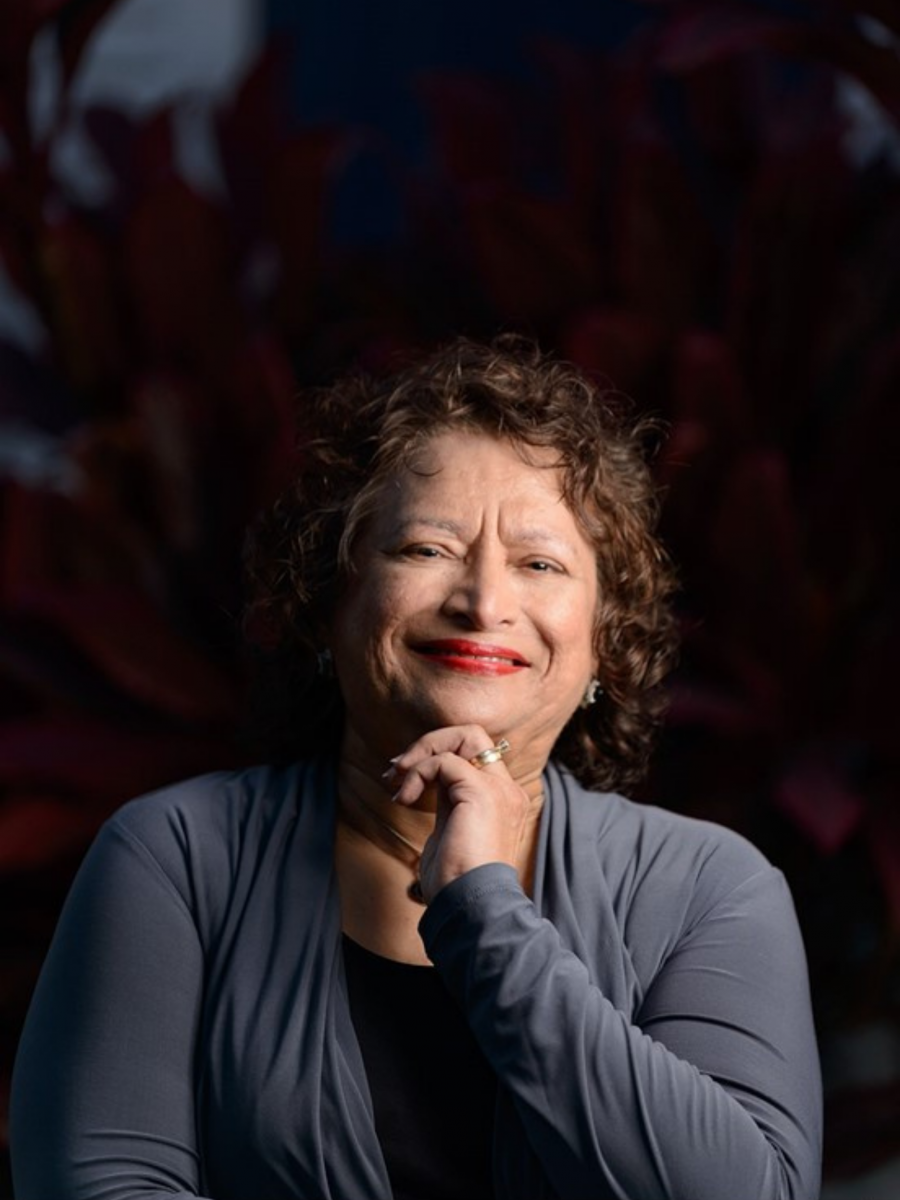 Akeela Davis
, Founder and President of
Courageous Business Culture
in 2013, was driven by her own experience in business to create a business practice to help all organizations profit from engagement across the enterprise.
Davis spent the first 12 years of her career in information technology (IT) as an employee of the government and large corporations, then as an IT consultant. She experienced first-hand the consequences and cost of disengagement, not only to the organizations but also to employees. Going from employee to entrepreneur in finance and money management brought new experiences about engagement. As an employer, she says she experimented with people-centric ideas of hiring and management. Davis was delighted as her staff took ownership of their jobs and were fully engaged. In the 17 years before she sold her company, the compounded turnover rate was less than 3%, she proudly states.
Today, Akeela says Courageous Business Culture is at the forefront of providing organizations in Canada and the US with the missing link to real employee engagement. Bundled with straightforward, efficient, and effective systems, organizations can measure, develop, and consistently monitor employee engagement, she claims. She sees growing opportunity because "there is plenty of evidence that employee engagement is a proven contributor to business profits. What has been missing is a repeatable, reliable measure of engagement - until now."
The Time is Right for New Concepts in Human Capital Management
Davis believes the time is right for new ideas and concepts in human capital management. The era of the one-size-fits-all management paradigm (training, incentives, recognition, or other programs) is dying, she asserts. "Two phenomena are driving its demise. One is millennials wanting to be seen and treated as valuable individuals in the workplace. The other is the convergence of massive and rapid changes in the world. The overwhelming transformations in technology, politics, global demographics, climate, social-organization, biological engineering, combined with information doubling just about daily, impacts every aspect of people's everyday life and work. While not always for the better and maybe not even fully understood, these changes put organizations at the center of this turbulence. Businesses must adapt or die."
One way to adjust is through mutualism, she explains. "That is the doctrine advocating that mutual dependence is necessary to social (and, in this case, business) well-being. Essentially, employers and employees co-create an atmosphere where, by valuing each other and working together, they generate the next step required to move forward into the evolving future."

She elaborates, "Imagine a company where employees eagerly start work not just to get their tasks completed but freely and of their own accord. They routinely look for ways to make the company's product or services better and more attractive to consumers or tweaking existing systems to improve productivity or reduce costs. Always a work in progress, the company aims to enhance mutual trust, respect, and contribution continually. Both leaders and employees are motivated to put in their best efforts because it satisfies their sense of purpose, desire to contribute, and each is good at what they do. It is a place where they feel like they belong and are valued. How would it feel like to be part of such a company?"
Mutualism starts with a robust process of matching organizational roles with individual aspirations, skills and capabilities, she underlines. Next is building the framework to facilitate commitment, recognize contributions, appreciate and reward meaningfully, and be vigilant to internal and external changes. "While it sounds complicated, it is logical and simple," says Davis, "which is why we call our approach "Engagement Made Simple (EMS)."
Creating and Navigating the Right Roadmap
"Our approach is quite different than other solutions in the market," she claims. "Engagement Made Simple uses individualized, scientific, and psychological diagnostic tool baked into every module and applied differently based on the employee. It answers the challenge for recognition of individuality. It provides a plethora of data for any desired collective from teams to the entire organization. A CEO or CFO reading this is probably thinking, 'that is not doable in a cost-efficient manner. I am here to tell you that it is," declares Davis.
Organizations often must juggle priorities owing to urgency, timing, and budgetary constraints. Engagement Made Simple, she explains, is a flexible, five-module system allowing development in stages or totality. Each module is designed to provide a specific solution to organizational challenges:
Data Dynamics Discovery, she adds, "solves the need for greater confidence in human capital data. It proves real emotional commitment and indicates performance level with solid, transparent numbers. (This is the pre-requisite for all other modules, but still can be put into effect alone)."
The Magnetic Employer Method provides "the answer to companies foreseeing fast growth, tight talent markets, or building a brand as an employer-of-choice. This module aims to attract motivated talent who are pre-disposed to choose your company in any market."
Managing for High Motivation "focuses on performance, engagement, retention issues. This module trains and equip managers with the tools, language, and structure essential to understand, connect with and elicit high-performance from their direct reports."
Strategic Talent Acquisition & Onboarding, she explains, "delivers on engagement and retention issues, from a different perspective. This is used when a company desires to maximize employee experience and engagement to support building the employer brand and hiring for retention.
ROI of Engagement System. This module addresses "organizations wanting to or required to prove the ROI of engagement to their board, investors, or one who finally want to have a metric for their human capital to complement their other metrics. The results contain feedback on living culture changes, trends, and a chance to spot potential complications and take corrective action before a situation gets out of hand. Employees are a considerable expense and impactful on an organization's operations and subsequent profitability. Companies have to use good data to make good decisions. Good data on human capital is now cost-effectively accessible."
Davis notes that the "Courageous Business Culture expansion playbook incorporates partnering with other corporate solution providers. Best fit partners work in the space involving human resources, incentive, or recognition providers or consultants choosing to add value and ROI for their clients and themselves."
Another aspect of the CBC Playbook, she says, "is training and certification in using the diagnostic tool.
Larger companies may choose to certify in-house employees to maintain their EMS system. Certification allows Business Consultants to offer additional services and maintenance to their existing and new clients. Change Management professionals who are certified can increase the successful adoption of change projects by up to 100%."
For More Information
Akeela B. Davis, President
888-610-2970
---
Master the Principles of Stakeholder Capitalism And Implementation Through Enterprise Engagement
Education, Certifications, and Information to Activate
Stakeholder Capitalism Available Nowhere Else
A complete learning, certification, and information program and a course syllabus for educators.
Training and Certification
Enterprise Engagement Alliance Education: Certified Engagement Practitioner; Advanced Engaged Practitioner, and Certified Engagement Solution Provider learning and certification programs on how to implement Stakeholder Capitalism principles at the tactical level.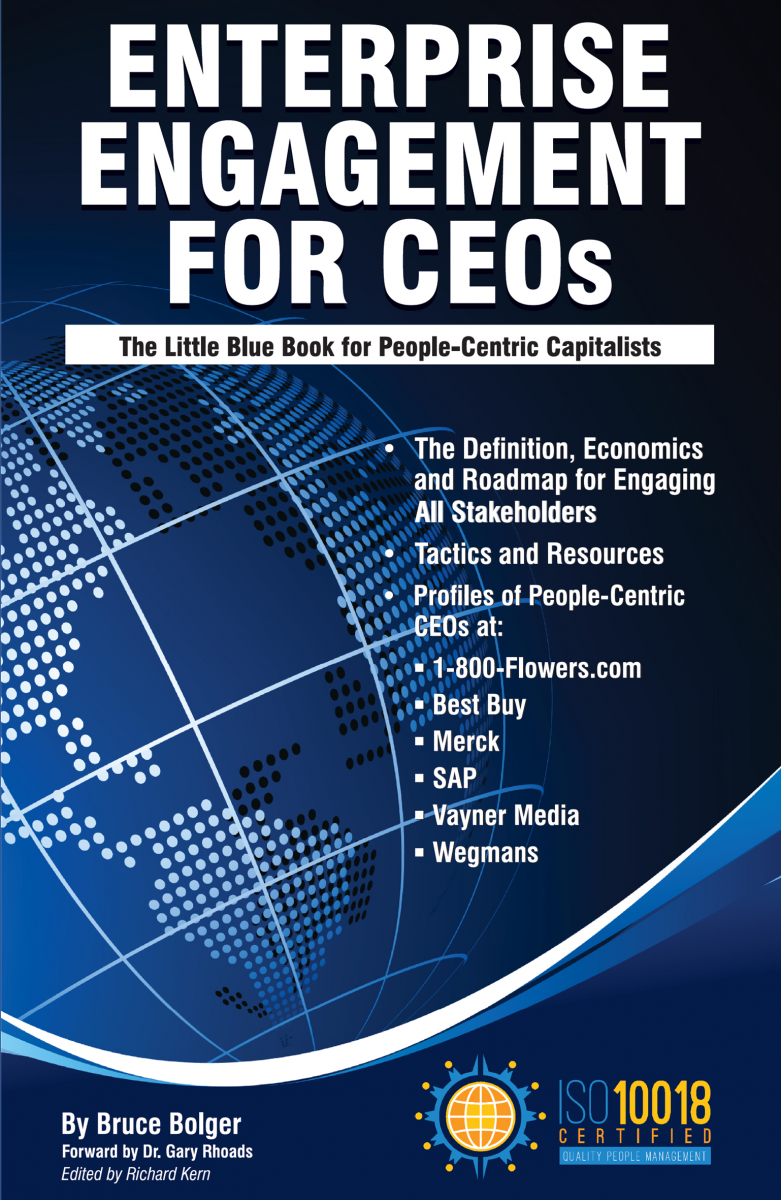 Join the EEA to begin your certification process or see our other resources below.
THE ONLY BOOKS ON STAKEHOLDER CAPITALISM IMPLEMENTATION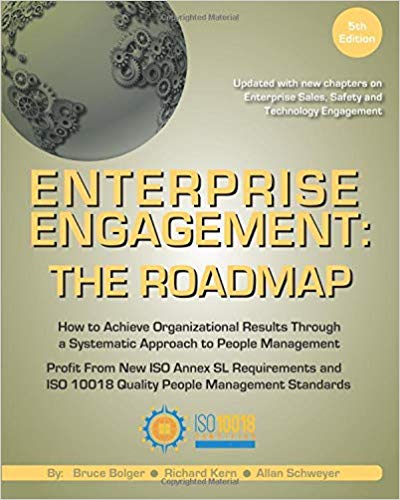 Enterprise Engagement: The Roadmap 5th Edition
The first and most comprehensive book on Enterprise Engagement and the new ISO 9001 and ISO 10018 quality people management standards. Includes 36 chapters detailing how to better integrate and align engagement efforts across the enterprise. (312 pages, $36.)
OTHER RESOURCES TO ACTUALIZE STAKEHOLDER CAPITALISM
Communities:
The
Enterprise Engagement Alliance and Advocate
and the
Brand Media Coalition
free resource centers offering access to the latest research, news, and case studies; discounts, promotions, referrals, and commissions, when appropriate to third-party solution providers from participating coalition solution provider members.
Enterprise Engagement
Resources:
EEXAdvisors.com provides the only curated online marketplace to access hundreds of solution providers in all areas of human capital management and enterprise engagement throughout the world.
Online Overview:
10-minute short course: click here for a 10-minute introduction to Enterprise Engagement and ISO standards from the Coggno.com learning platform.
Services:
• The Engagement Agency at EngagementAgency.net, offering: complete support services for employers, solution providers, and technology firms seeking to profit from formal engagement practices for themselves or their clients, including Brand and Capability audits for solution providers to make sure their products and services are up to date.
• C-Suite Advisory Service—Education of boards, investors, and C-suite executives on the economics, framework, and implementation processes of Enterprise Engagement.
• Speakers Bureau—Select the right speaker on any aspect of engagement for your next event.
• Mergers and Acquisitions. The Engagement Agency's Mergers and Acquisition group is aware of multiple companies seeking to purchase firms in the engagement field. Contact Michael Mazer in confidence if your company is potentially for sale at 303-320-3777.
Enterprise Engagement Benchmark Tools: The Enterprise Engagement Alliance offers three tools to help organizations profit from Engagement. Click here to access the tools.
• ROI of Engagement Calculator. Use this tool to determine the potential return-on-investment of an engagement strategy.
• EE Benchmark Indicator. Confidentially benchmark your organization's Enterprise Engagement practices against organizations and best practices.
• Compare Your Company's Level of Engagement. Quickly compare your organization's level of engagement to those of others based on the same criteria as the EEA's Engaged Company Stock Index.
• Gauge Your Personal Level of Engagement. This survey, donated by Horsepower, enables individuals to gauge their own personal levels of engagement.
For more information, contact Bruce Bolger at Bolger@TheEEA.org, 914-591-7600, ext. 230.