Boost Engagement Among First to Market with CSR Report
Dawn Conway, Boost Engagement CEO, explains why her organization decided to publish a Corporate Responsibility Report long before most others in her company's marketplace.

Boost Engagement LLC may be the first private company in the engagement field to publish a
Corporate Responsibility Report
, but, contrary to what one might think, CEO
Dawn Conway
says she hope this spurs on other organizations in the field to do the same.
"I really hope we can contribute to the industry in terms of getting more companies to adopt this. It's great for all of us. This gives us a role and opportunity to help move the needle for the industry. Every company public or private should publish a Corporate Responsibility Report."
In the coming years, almost all companies with a dozen or more employees will publish Corporate Sustainability (also called Responsibility) reports, in response to growing pressure from public companies, investors, and other stakeholders seeking to do business with organizations that care about people and the planet. (Boost employs 54 people.) These reports outline an organization's purpose, stakeholders, practices, and metrics related to people and the planet.
Conway brought the idea for publishing this report from a previous position as Senior Vice President of Corporate Responsibility at LexisNexis. "It is the right thing to do. The company has been giving back, and giving a lot, but it never put its activities into one report. It's about capturing everything we do."
The company's report includes:
•
Information on its three-related businesses and international operations.
•
Its vision, mission, and core values.
•
An overview of its Corporate Social Responsibility principles.
•
A compliance statement and overview of certifications.
•
What it does to encourage health, wellness, and engagement.
•
Community engagement activities.
•
Key 2019 people-related initiatives.
Since publishing the first report, Conway reports, the company is seeing an increase in requests for such information from prospects and other stakeholders. "It's a good feeling that we've been doing this for a while," she says. The 2020 report will be published later in March or April, she says.
Asked about the basis for the report's format, she explains, "We didn't follow any model other than leveraging my experience. We want to focus on the community, health and wellness of our employees, and our environmental and sustainability goals." The report is designed to cover how the company has improved on its goals and anything that happened that year. "Of course, this year, we'll be talking about the shift to the remote workplace and other changes in our business."
Her internal team compiles and produces the report based on input from the organization's various department heads, who work together in a cross-functional team, including human resources, marketing, and facilities management. The report is reviewed by the company's principals Anita Emoff, Chairman, and Michael, Chief Vision Officer, before publication. "This is not a public relations function. We want to be very clear that this is an authentic effort."
In addition to displaying a link to the report on the company's home page, it includes a link to it on the email footers used by employees. "We also use it in any presentations and include it in the appendix of proposals or responses to requests for proposals. The report is very important to our employees, potential customers, and communities," she adds.
"We are seeing more demand for these reports from our clients. Many are public companies that have requirements on what they must report. We also have requirements in all our supplier agreements," including, she adds, zero-tolerance for inhumane working practices and the need to respect human rights throughout the company's supply chain, which includes international suppliers.
For More Information
Dawn Conway
President
dawn.conway@boostengagementllc.com
---
Master the Principles of Enterprise Engagement to Achieve Organizational Goals and Enhance Your Career
Profit from a new strategic and systematic approach to engagement to profit from the principles of Stakeholder Capitalism, enhance your organization's brand equity; increase sales, productivity, quality, innovation, and safety, and reduce risks.
Get trained to become a Chief Engagement Officer for your organization.
Learn how to create Sustainability or Integrated Reports for Your Organization or Clients.
Learning and Certification:
The Enterprise Engagement Alliance 2.0 education program, the only learning and certification platform for boards, executives, and managers seeking to understand the implementation principles of Stakeholder Capitalism, human capital management and measurement, and ROI of engagement. For more information, contact Bruce Bolger at Bolger@TheICEE.org or 914-591-7600, ext. 230.
Resources:
ESM at EnterpriseEngagement.org, an online trade publication founded in 2008 that features news, profiles, research, and more on the field of Enterprise Engagement, the implementation process for Stakeholder Engagement, and the EEXAdvisors.com buyer's guide and resource directory. This includes a comprehensive resource library on Stakeholder Capitalism, human capital management, measurement, and ROI of engagement.

RRN at RewardsRecognitionNetwork.com, an online trade publication founded in 1996 that features news, profiles, research and more on rewards, recognition, gifting and brand media, and the Brand Media Coalition, the only guide to the story-telling power of brands and where to source them for business, event, promotional gifting, and rewards and recognition. This features a comprehensive resource library on brand media, rewards, recognition, incentives, gifting and more.
The Enterprise Engagement Alliance Human Capital Management and ROI of Engagement Youtube channel featuring one-hour and 30-minute panel discussions with experts on multiple topics on Stakeholder Capitalism, Human Capital Management reporting and measurement, and engagement tactics.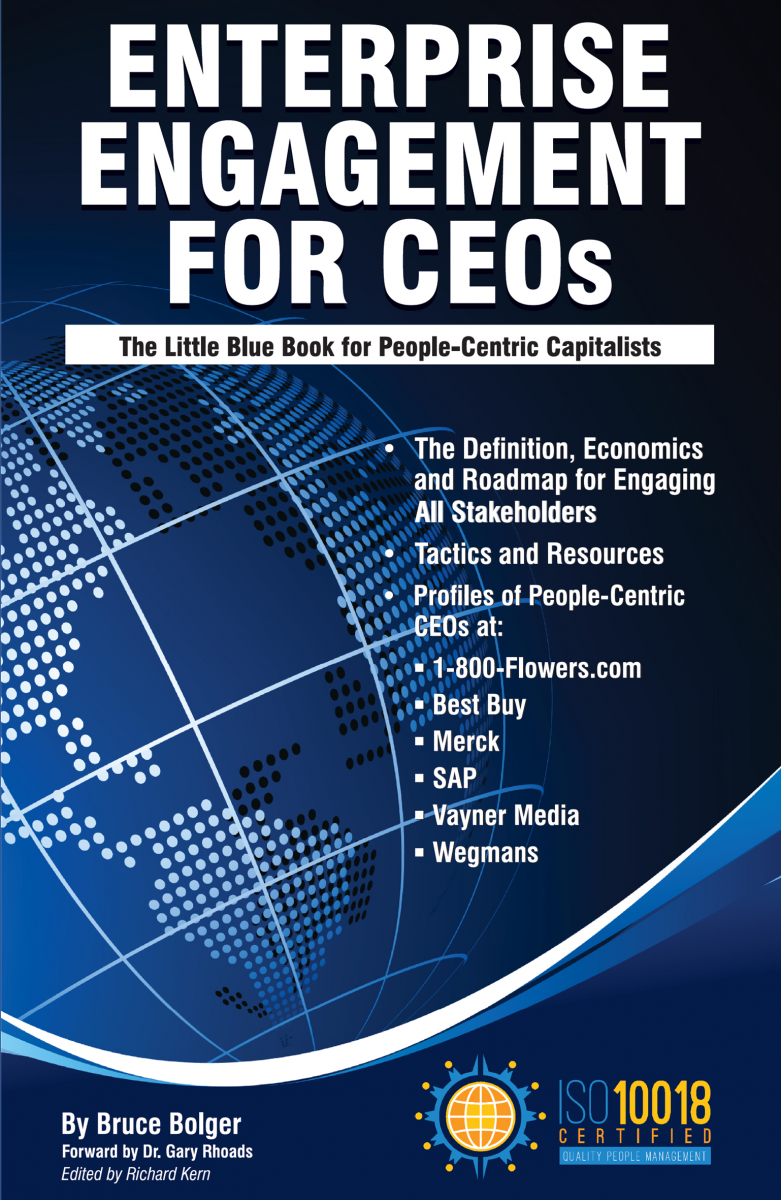 Enterprise Engagement: The Roadmap 5th Edition
The first and most comprehensive book on Enterprise Engagement and the new ISO 9001 and ISO 10018 quality people management standards. Includes 36 chapters detailing how to better integrate and align engagement efforts across the enterprise. (312 pages, $36.)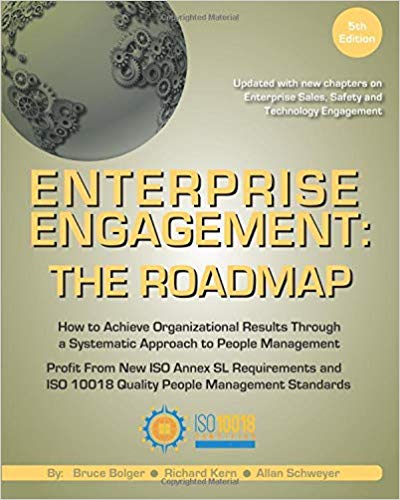 Services:
• The International Center for Enterprise Engagement at TheICEE.org, offering: ISO 10018 certification for employers, solution providers, and Enterprise Engagement technology platforms; Human Resources and Human Capital audits for organizations seeking to benchmark their practices and related Advisory services for the hospitality field.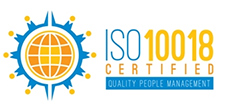 • The Engagement Agency at EngagementAgency.net, offering: complete support services for employers, solution providers, and technology firms seeking to profit from formal human capital management, reporting, and ROI of engagement practices for themselves or their clients, including Brand Alignment audits for brands and Capability audits for solution providers to make sure their products and services are up to date.
• C-Suite Advisory Services—Education of boards, investors, and C-suite executives on the economics, framework, and implementation processes of Enterprise Engagement.
• Speakers Bureau—Select the right speaker on any aspect of engagement for your next event.
• Mergers and Acquisitions. The Engagement Agency's Mergers and Acquisition group focuses on helping organizations focused on people sell to the right buyer and on assisting engagement solution providers seeking an exit or merger. Contact Michael Mazer in confidence if your company is potentially for sale at 303-320-3777.
Enterprise Engagement Benchmark Tools: The Enterprise Engagement Alliance offers three tools to help organizations profit from Engagement. Click here to access the tools.
• ROI of Engagement Calculator. Use this tool to determine the potential return-on-investment of an engagement strategy.
• EE Benchmark Indicator. Confidentially benchmark your organization's Enterprise Engagement practices against organizations and best practices.
• Compare Your Company's Level of Engagement. Quickly compare your organization's level of engagement to those of others based on the same criteria as the EEA's Engaged Company Stock Index.
• Gauge Your Personal Level of Engagement. This survey, donated by Horsepower, enables individuals to gauge their own personal levels of engagement.
For more information, contact Bruce Bolger at Bolger@TheICEE.org, 914-591-7600, ext. 230.