Big Companies Push Human Capital Metrics...Study Finds HR Remains on Sidelines
Over 60 major companies commit to following the new World Economic Forum Stakeholder Capital metrics…A study finds that the HR field remains largely unaware of human capital reporting…Prince Charles signs up to support the Sustainable Markets initiative, which now incorporates the people aspects of Environmental, Social, and Governance (ESG) management.
Here's a report on the latest news about Stakeholder Capitalism, Human Capital Management, and reporting.


•
"In Stakeholder Capitalism, good metrics will keep corporate leaders honest." In a recent
Fortune
article, authors Klaus Schwab of World Economic Forum and Bank of America Chairman Brian Moynihan announce that over 60 leading companies will follow the new Stakeholder Capitalism disclosure metrics published in fall 2020. They write: "Corporations that seek to balance purpose and profit now have facts and figures that can help them do so."
•
In the article,
IBM
CEO Arvind Krishna is quoted: "'Purpose and profit go together, reinforcing each other.' That is the perspective of 'stakeholder capitalism.'"
•
The
article
adds, "The stakeholder view, of course, is neither new nor radical: Capitalism has been prioritizing great returns alongside societal priorities since its inception. In the 'golden age of capitalism' in post-war Europe and America, the most successful companies were those most closely embedded in their communities."
The news out of Davos as reported by
Barrons
:
•
Over 60
companies will report on environmental, social, and governance (ESG) metrics championed by the World Economic Forum and its International Business Council, including a set of 21 universal disclosures focused on people, planet, prosperity, and governance.
•
The ESG metrics support companies' obligations to various
stakeholders beyond shareholders
, says Brian Moynihan, BOA Chair, who is also head of the International Business Council, calls the reporting "stakeholder capitalism in action." He says common metrics would help "all stakeholders measure the progress we are making."
Senior Leaders, HR Far Apart on Business Priorities…
While senior executives and boards focus more heavily on Environmental, Social, and Governance (ESG) management practices, the topic doesn't appear to be on the radar screen for the human resources profession, according to a recent report by
Gartner.
Gartner's recent report
on key human resources trends makes not one mention of the implications of ESG reporting, the Stakeholder Capitalism trend or human capital management reporting and measurement.
When the Business In-Crowd Talks, Boards and CEOs Listen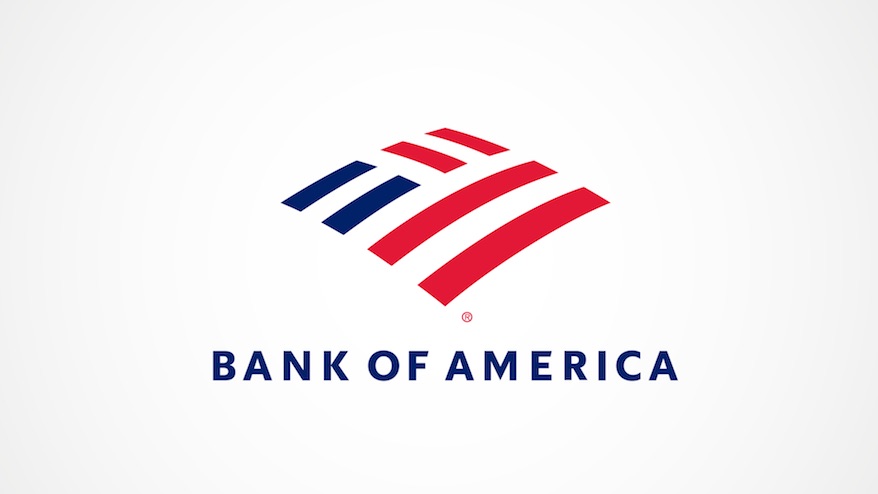 The new
The Sustainable Markets Initiative
being promoted by Bank of America, among others, isn't just about the environment anymore. It "reflects an ongoing global shift from Shareholder Capitalism to Stakeholder Capitalism," says Brian Moynihan CEO of Bank of America in a
recent company article
.
"While profits and shareholder value remain vital, Stakeholder Capitalism places a high value on environmental, social and governance (ESG). Stakeholder Capitalism repositions capitalism to play an essential role in solving climate change, poverty, hunger and other challenges outlined in the
United Nations Sustainable Development Group
goals."
Explains His Royal Highness, the Prince of Wales : "The reality facing all business is that it's becoming increasingly difficult for nature to sustain us. To move forward, we must continue to show that sustainability and profitability are not mutually exclusive."
---
Master the Principles of Stakeholder Capitalism And Implementation Through Enterprise Engagement
Education, Certifications, and Information to Activate
Stakeholder Capitalism Available Nowhere Else
A complete learning, certification, and information program and a course syllabus for educators.
Training and Certification
Enterprise Engagement Alliance Education: Certified Engagement Practitioner; Advanced Engaged Practitioner, and Certified Engagement Solution Provider learning and certification programs on how to implement Stakeholder Capitalism principles at the tactical level.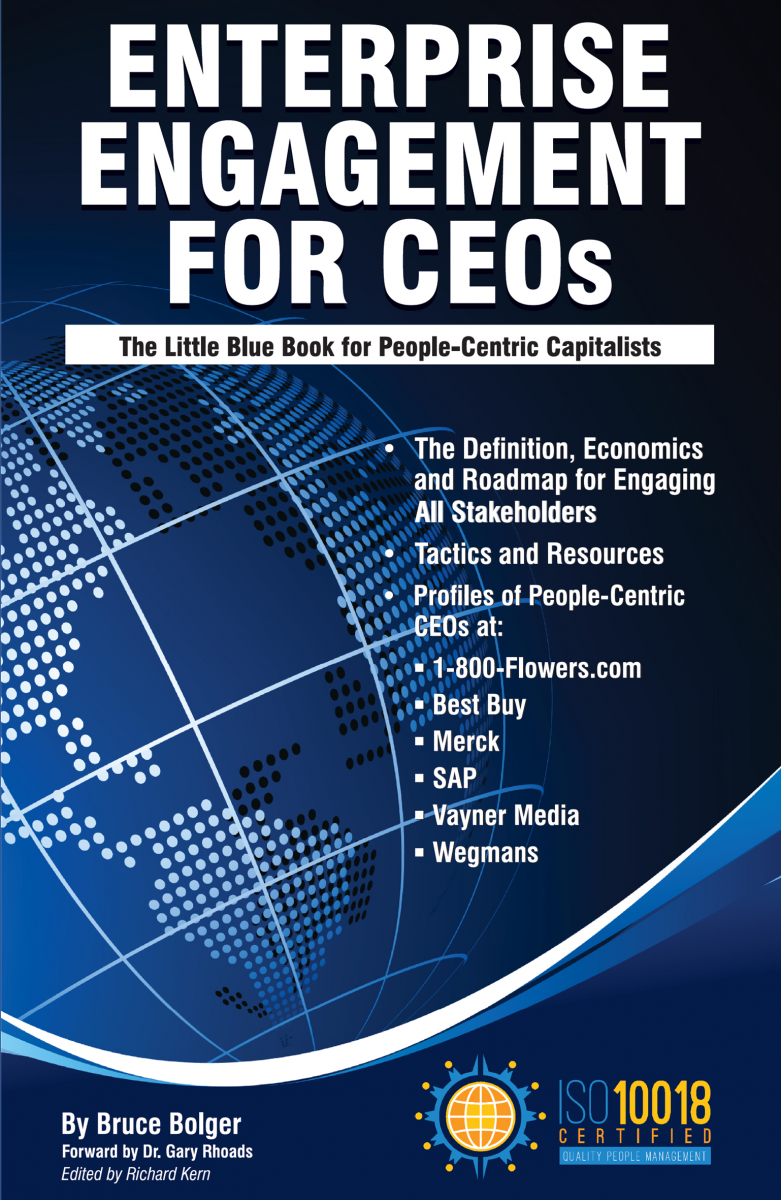 Join the EEA to begin your certification process or see our other resources below.
THE ONLY BOOKS ON STAKEHOLDER CAPITALISM IMPLEMENTATION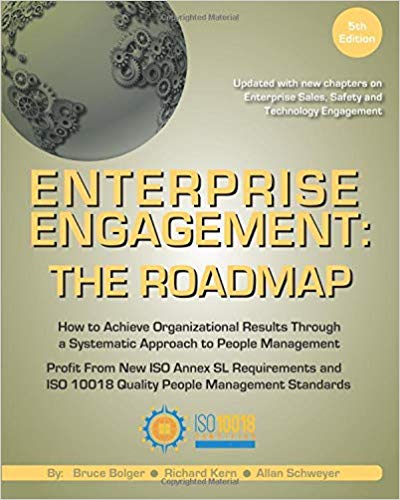 Enterprise Engagement: The Roadmap 5th Edition
The first and most comprehensive book on Enterprise Engagement and the new ISO 9001 and ISO 10018 quality people management standards. Includes 36 chapters detailing how to better integrate and align engagement efforts across the enterprise. (312 pages, $36.)
OTHER RESOURCES TO ACTUALIZE STAKEHOLDER CAPITALISM
Communities:
The
Enterprise Engagement Alliance and Advocate
and the
Brand Media Coalition
free resource centers offering access to the latest research, news, and case studies; discounts, promotions, referrals, and commissions, when appropriate to third-party solution providers from participating coalition solution provider members.
Enterprise Engagement
Resources:
EEXAdvisors.com provides the only curated online marketplace to access hundreds of solution providers in all areas of human capital management and enterprise engagement throughout the world.
Online Overview:
10-minute short course: click here for a 10-minute introduction to Enterprise Engagement and ISO standards from the Coggno.com learning platform.
Services:
• The Engagement Agency at EngagementAgency.net, offering: complete support services for employers, solution providers, and technology firms seeking to profit from formal engagement practices for themselves or their clients, including Brand and Capability audits for solution providers to make sure their products and services are up to date.
• C-Suite Advisory Service—Education of boards, investors, and C-suite executives on the economics, framework, and implementation processes of Enterprise Engagement.
• Speakers Bureau—Select the right speaker on any aspect of engagement for your next event.
• Mergers and Acquisitions. The Engagement Agency's Mergers and Acquisition group is aware of multiple companies seeking to purchase firms in the engagement field. Contact Michael Mazer in confidence if your company is potentially for sale at 303-320-3777.
Enterprise Engagement Benchmark Tools: The Enterprise Engagement Alliance offers three tools to help organizations profit from Engagement. Click here to access the tools.
• ROI of Engagement Calculator. Use this tool to determine the potential return-on-investment of an engagement strategy.
• EE Benchmark Indicator. Confidentially benchmark your organization's Enterprise Engagement practices against organizations and best practices.
• Compare Your Company's Level of Engagement. Quickly compare your organization's level of engagement to those of others based on the same criteria as the EEA's Engaged Company Stock Index.
• Gauge Your Personal Level of Engagement. This survey, donated by Horsepower, enables individuals to gauge their own personal levels of engagement.
For more information, contact Bruce Bolger at Bolger@TheEEA.org, 914-591-7600, ext. 230.