Safe Bet for 2021: Profound Changes in Engagement Strategies
Driven by the pandemic and an increasing focus on the importance of people in business, key trends established in 2020 will only accelerate in 2021.
Here's an overview of predictions of trends related to Enterprise Engagement, i.e., fostering the proactive involvement of all stakeholders in an organization's goals to address the needs of customers, employees, supply chain partners, employees, and shareholders.

1.The focus on Stakeholder Capitalism, Purpose, and Enterprise Engagement Principles Will Accelerate
The world's leading business executives, organizations, business and even consumer media are increasingly talking about the importance of Stakeholder Capitalism principles, such as this recent opinion piece in the New York Times: "
Bosses: Consider Caring a Bit
."
This pressure is also coming from:
•
Compelling research and empirical data showing a clear link between financial results and the effective use and engagement of employees and other key stakeholders.
•
The impact of Covid-19 on workforce management and engagement.
•
The new US Securities and Exchange Commission
SK regulations
now requiring public companies to disclose information on the human capital resource issues material to organizational performance, including information on practices and metrics.
•
The increasing pressure on the International Financial Reporting Standards Foundation to develop standards for the disclosure of human capital information in financial reports.
•
The recognition that organizations spend up to half or more of annual expenses on people with, in most cases, little return-on-investment measurement.
The impacts:
•
There will be an increasing emphasis on the importance of organizational purpose and environment, social, and governance (ESG) disclosures.
•
More organizations will adopt clear human capital management, metrics, and reporting strategies, and will place more emphasis on return-on-investment and other analytics from investments in people engagement efforts.
2. The Pressure to Enhance Productivity and Quality Will Be Heightened by Increased Wage Pressures
The impact:
•
Organizations will need to find new ways to engage employees in the behaviors and skills required to enhance productivity, quality, and the experience of internal and external customers.
3. The Work-From-Home Trend is Here to Stay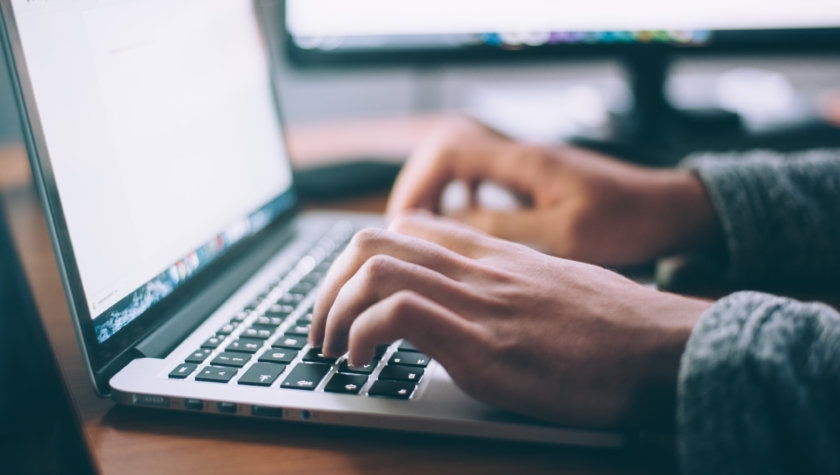 Even when the pandemic is behind us, it is likely that the average workplace will become much more decentralized and require less office space.
The impacts:
•
The highly dispersed workforce will force companies to adopt digital strategies to better align and measure the effectiveness of their engagement strategies, including employee engagement applications and digital channels to facilitate rapid and concise ongoing communications, learning, social recognition, collaboration, loyalty, etc.
•
Expect the reconfiguration of some office buildings into mixed use for both businesses and employees seeking to live nearby their offices.
•
Organizations will need to rethink how they measure and monitor employee performance.
4. The Rise of Human Capital Analytics Will Affect Management of Engagement Programs
After two decades of discussion about human capital management, it appears the era of human capital analytics has finally arrived because of the compelling findings linking people to performance; pressure from ESG investors and other stakeholders.
Impacts:
•
More organizations will establish clearer human capital metrics to guide business decisions.
•
Both public and non-public organizations will be under increasing pressure to publish Corporate Responsibility Reports outlining what they do to address human needs and measure the results.
•
Solution providers will have to up their game in terms of providing actionable information to enhance results in a measurable way and to demonstrate return-on-investment.
•
Expect more involvement from chief financial officers.
5. The Transformation of Retail Space Into Showroom Studios
The live video sales experience has only just begun. More retail spaces will become warehouses, showrooms, and studios for video sales, small enabling people to shop via video with a salesperson and pick up the item at curbside. When the pandemic recedes, they'll be venues for small group events, such as demonstrations and training.
Impact:
•
Video retail sales will require a new level in capabilities for retail salespeople, whose strengths and weaknesses are accentuated in the up-close video experience that also can be more easily measured and monitored than on-floor sales performance.
6. Diversity Inclusion Will Become a Business Imperative
Driven not only by social pressures but by the clear economics of having a diverse workforce and marketplace, more organizations will move to a more proactive approach to both recruiting, developing, and integrating diverse people into their communities, rather than the traditional, reactive, compliance-based approach.
Impacts:
•
Large companies will hire senior executives focused specifically on diversity inclusion and culture, not just diversity, meaning that the emphasis is on developing diversity strategies that help enhance organizational performance rather than simply provide an attractive photograph for Corporate Responsibility Reports or recruitment web sites.
•
More organizations will go beyond traditional diversity statistics to monitor how well people are integrated into the organizational community and development process.
7. The Demand for Experiences Will Roar Back as the Pandemic Recedes
The famous "Roaring 20s" came after the end of the Spanish flu, and a likely scenario is in store if we are lucky enough to put it so cleanly behind us or if there is not another unexpected economic disruption. Despite the devastation to so many people, a large segment of the economy has either done okay or thrived without the usual expenses related to commuting, vacations, sports, and entertainment, so the overall savings rate has soared. Many habits related to shopping, technology, and family activities have changed, but not the fundamental love of and desire for experiences. The main question is when, not if, all people feel safe.
Impacts:
•
Assuming the pandemic ends, expect many empty restaurants to start back up with lower rent and more amenable landlords, and look for bookings for entertainment and sports to expand sharply in direct proportion to perceived safety.
•
In the motivation event business, group and more individual bookings for hotels and airlines will bounce back at the expensive of the merchandise and gift card side of the business, which has experienced big growth as travel programs were put on hiatus.
---
Master the Principles of Stakeholder Capitalism And Implementation Through Enterprise Engagement
Education, Certifications, and Information to Activate
Stakeholder Capitalism Available Nowhere Else
A complete learning, certification, and information program and a course syllabus for educators.
Training and Certification
Enterprise Engagement Alliance Education: Certified Engagement Practitioner; Advanced Engaged Practitioner, and Certified Engagement Solution Provider learning and certification programs on how to implement Stakeholder Capitalism principles at the tactical level.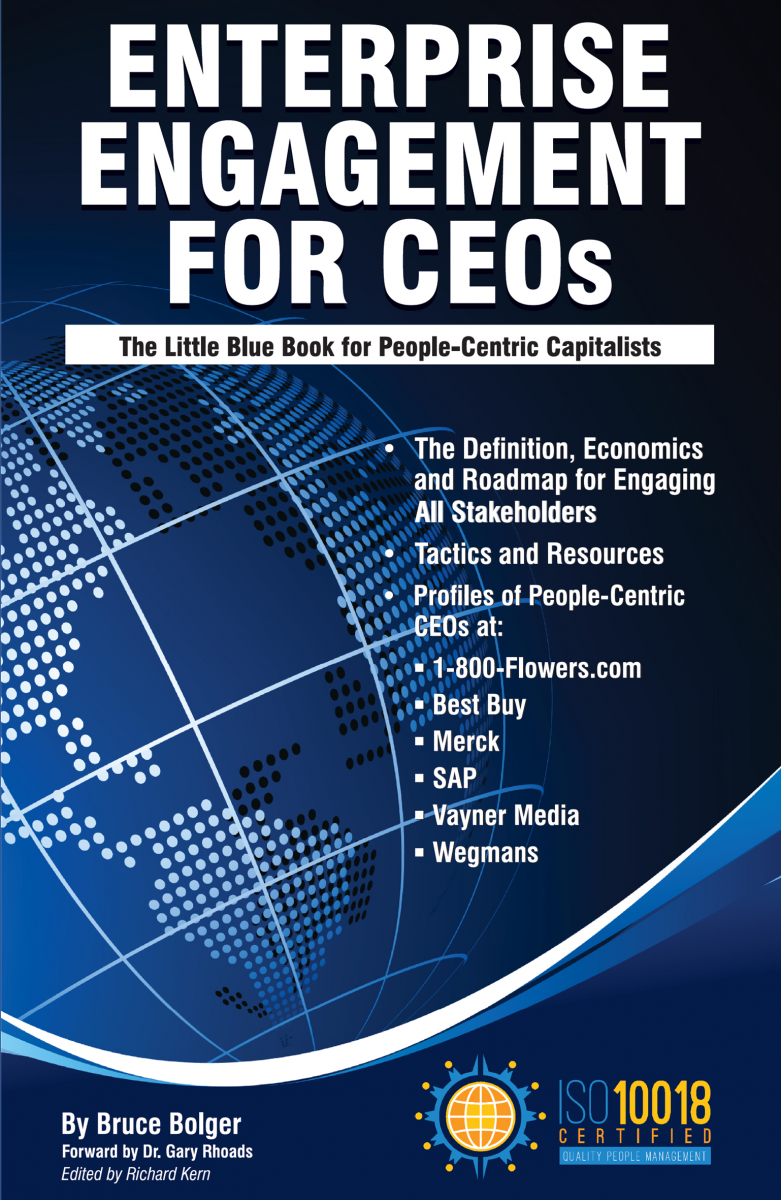 Join the EEA to begin your certification process or see our other resources below.
THE ONLY BOOKS ON STAKEHOLDER CAPITALISM IMPLEMENTATION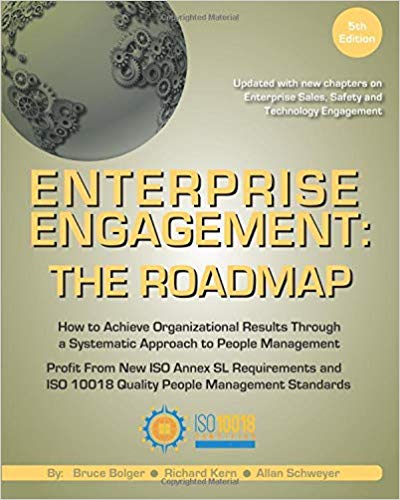 Enterprise Engagement: The Roadmap 5th Edition
The first and most comprehensive book on Enterprise Engagement and the new ISO 9001 and ISO 10018 quality people management standards. Includes 36 chapters detailing how to better integrate and align engagement efforts across the enterprise. (312 pages, $36.)
OTHER RESOURCES TO ACTUALIZE STAKEHOLDER CAPITALISM
Communities:
The
Enterprise Engagement Alliance and Advocate
and the
Brand Media Coalition
free resource centers offering access to the latest research, news, and case studies; discounts, promotions, referrals, and commissions, when appropriate to third-party solution providers from participating coalition solution provider members.
Enterprise Engagement
Resources:
EEXAdvisors.com provides the only curated online marketplace to access hundreds of solution providers in all areas of human capital management and enterprise engagement throughout the world.
Online Overview:
10-minute short course: click here for a 10-minute introduction to Enterprise Engagement and ISO standards from the Coggno.com learning platform.
Services:
• The Engagement Agency at EngagementAgency.net, offering: complete support services for employers, solution providers, and technology firms seeking to profit from formal engagement practices for themselves or their clients, including Brand and Capability audits for solution providers to make sure their products and services are up to date.
• C-Suite Advisory Service—Education of boards, investors, and C-suite executives on the economics, framework, and implementation processes of Enterprise Engagement.
• Speakers Bureau—Select the right speaker on any aspect of engagement for your next event.
• Mergers and Acquisitions. The Engagement Agency's Mergers and Acquisition group is aware of multiple companies seeking to purchase firms in the engagement field. Contact Michael Mazer in confidence if your company is potentially for sale at 303-320-3777.
Enterprise Engagement Benchmark Tools: The Enterprise Engagement Alliance offers three tools to help organizations profit from Engagement. Click here to access the tools.
• ROI of Engagement Calculator. Use this tool to determine the potential return-on-investment of an engagement strategy.
• EE Benchmark Indicator. Confidentially benchmark your organization's Enterprise Engagement practices against organizations and best practices.
• Compare Your Company's Level of Engagement. Quickly compare your organization's level of engagement to those of others based on the same criteria as the EEA's Engaged Company Stock Index.
• Gauge Your Personal Level of Engagement. This survey, donated by Horsepower, enables individuals to gauge their own personal levels of engagement.
For more information, contact Bruce Bolger at Bolger@TheEEA.org, 914-591-7600, ext. 230.