iAspire Platform Develops and Connects Culture to Organizational Goals
iAspire is designed to help organizations make culture a measurable competitive advantage, according to Jason Cochran, the company's co-founder. He claims that his company offers the first human development platform "that transforms an organization's values into ongoing micro-coaching and employee experiences to engage, develop and retain talent--leaders included. The end-result is a clear, scalable culture strategy executed by our software solution that aligns daily behaviors and activities to core values and ultimately connects the dots between your culture and measurable business outcomes using our impact economies."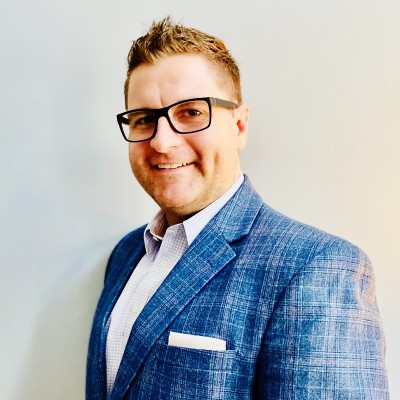 How is this accomplished? "It's as easy as 1-2-3," Cochran explains. "First we clarify your culture strategy. This includes entering your core values into the system and clarifying how they will be measured. Next you select your monthly/quarterly organizational culture themes on the culture calendar to match your desired rhythm. Lastly, you let the iAspire Culture Assistant deliver the right messages, to the right people, at the right time via text/email and automatically measure culture-centric behavior and impacts along the way."
Unlike other employee apps based on bring people to a home page, iAspire pushes out customized messaging. "This is valuable because it is proven to help people contribute sooner, add more value, and make a longer-lasting impact."
According to Cochran, a highly aligned culture can have clear benefits, including:
●
30% higher customer satisfaction levels
●
26% less employee turnover
●
100% more unsolicited employment applications
●
15% greater employee productivity
A highly developed culture doesn't just happen, Cochran says. "A healthy culture requires an intentional, continuous focus on developing people throughout the employee lifecycle consistent with the values of the organization to experience the benefits: from onboarding into the culture, to achieving their most important goals, to performance reviews, to leadership development, and providing coaching to help them grow holistically in whatever areas of their lives is important."
Cochran says the company "has taken the best practices in leadership and organization health and infused them into a technology-enabled, zero-friction program that executives can use to create and sustain a healthy culture in their organizations. Executives set (and always control) the direction, but we do all the heavy lifting of implementation and execution. There is no need to hire/pay for an army of consultants anymore."
For More Information
Jason Cochran
---
Master the Principles of Stakeholder Capitalism And Implementation Through Enterprise Engagement
Education, Certifications, and Information to Activate
Stakeholder Capitalism Available Nowhere Else
A complete learning, certification, and information program and a course syllabus for educators.
Training and Certification
Enterprise Engagement Alliance Education: Certified Engagement Practitioner; Advanced Engaged Practitioner, and Certified Engagement Solution Provider learning and certification programs on how to implement Stakeholder Capitalism principles at the tactical level.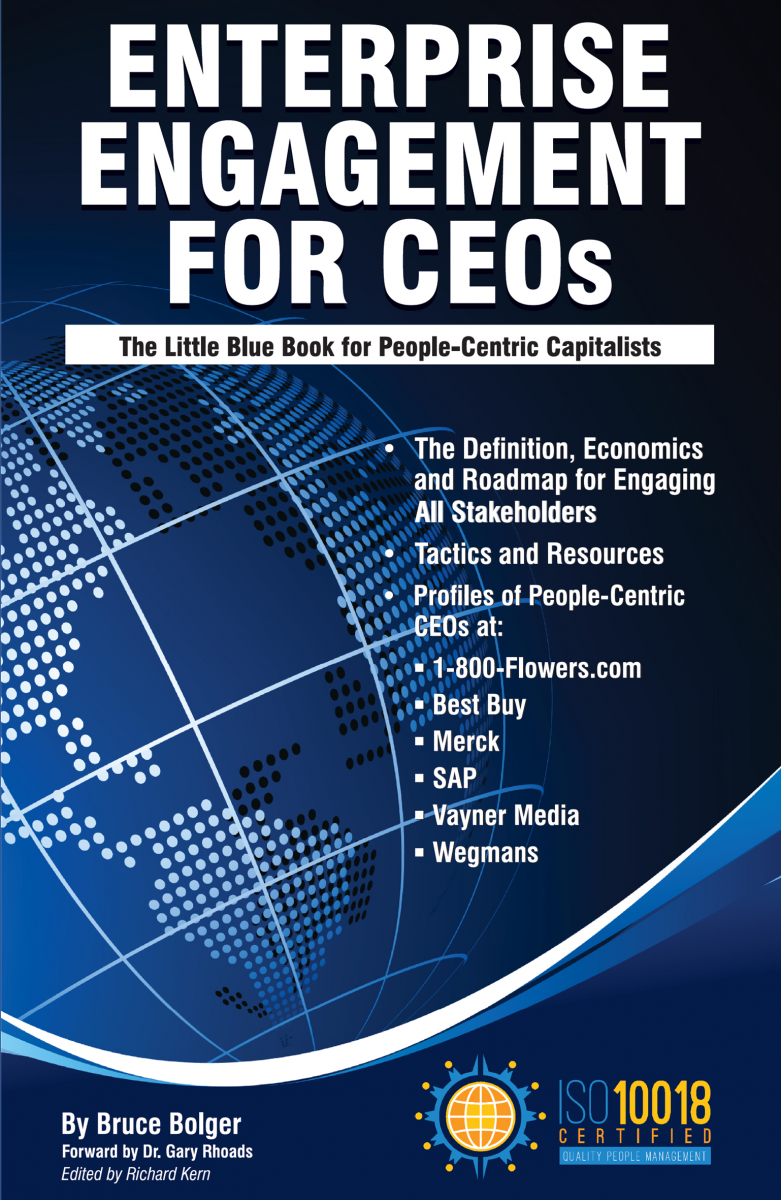 Join the EEA to begin your certification process or see our other resources below.
THE ONLY BOOKS ON STAKEHOLDER CAPITALISM IMPLEMENTATION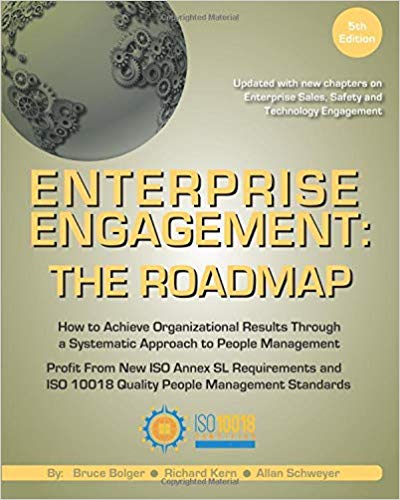 Enterprise Engagement: The Roadmap 5th Edition
The first and most comprehensive book on Enterprise Engagement and the new ISO 9001 and ISO 10018 quality people management standards. Includes 36 chapters detailing how to better integrate and align engagement efforts across the enterprise. (312 pages, $36.)
OTHER RESOURCES TO ACTUALIZE STAKEHOLDER CAPITALISM
Communities:
The
Enterprise Engagement Alliance and Advocate
and the
Brand Media Coalition
free resource centers offering access to the latest research, news, and case studies; discounts, promotions, referrals, and commissions, when appropriate to third-party solution providers from participating coalition solution provider members.
Enterprise Engagement
Resources:
EEXAdvisors.com provides the only curated online marketplace to access hundreds of solution providers in all areas of human capital management and enterprise engagement throughout the world.
Online Overview:
10-minute short course: click here for a 10-minute introduction to Enterprise Engagement and ISO standards from the Coggno.com learning platform.
Services:
• The Engagement Agency at EngagementAgency.net, offering: complete support services for employers, solution providers, and technology firms seeking to profit from formal engagement practices for themselves or their clients, including Brand and Capability audits for solution providers to make sure their products and services are up to date.
• C-Suite Advisory Service—Education of boards, investors, and C-suite executives on the economics, framework, and implementation processes of Enterprise Engagement.
• Speakers Bureau—Select the right speaker on any aspect of engagement for your next event.
• Mergers and Acquisitions. The Engagement Agency's Mergers and Acquisition group is aware of multiple companies seeking to purchase firms in the engagement field. Contact Michael Mazer in confidence if your company is potentially for sale at 303-320-3777.
Enterprise Engagement Benchmark Tools: The Enterprise Engagement Alliance offers three tools to help organizations profit from Engagement. Click here to access the tools.
• ROI of Engagement Calculator. Use this tool to determine the potential return-on-investment of an engagement strategy.
• EE Benchmark Indicator. Confidentially benchmark your organization's Enterprise Engagement practices against organizations and best practices.
• Compare Your Company's Level of Engagement. Quickly compare your organization's level of engagement to those of others based on the same criteria as the EEA's Engaged Company Stock Index.
• Gauge Your Personal Level of Engagement. This survey, donated by Horsepower, enables individuals to gauge their own personal levels of engagement.
For more information, contact Bruce Bolger at Bolger@TheEEA.org, 914-591-7600, ext. 230.