BCAT Offers Free Enterprise Engagement Calculator, Web Training
BCAT, the brand alignment company, offers a free Enterprise Engagement widget that organizations can use to thumbnail the potential return on investment of increased engagement. The widget is free to any solution provider seeking to post the widget on their web sites. BCAT continues it's free monthly training program on July 14 at 1 pm.
In its continuing effort to help organizations profit from brand alignment and an enterprise approach to engaging all stakeholders, BCAT continues to offer free tools and online learning opportunities to organizational practitioners and solution providers.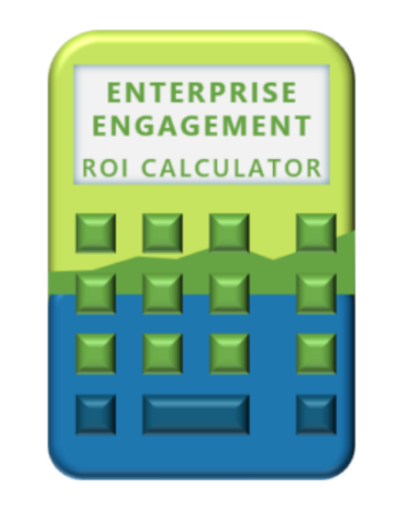 The Enterprise Engagement ROI calculator enables organizations to quickly gauge the potential benefits of having more highly engaged stakeholders. By answering a few questions anonymously, anyone can get an immediate assessment of the potential financial benefits of increasing levels of engagement. BCAT is offering the widget at no cost to any engagement solution provider that would like to feature the calculator on its own web site.
Click here
to try the widget.
The tabulations are based on decades of employee engagement research from organizations such as
Accenture
,
Gallup
,
McKinsey
, and many others, demonstrating that higher levels of engagement can improve cash flow and business valuation through lower absenteeism, turnover, and revenue based on the size of the company. Using the research-based assumptions that highly engaged employees results in 37% lower absenteeism, 40% lower rates of turnover, and 21% increases in revenue, the calculator shows the potential financial benefits of high engagement based on the estimated figures users enter anonymously into the calculator.
Solution providers: to get a free widget for your own web site, contact Al Cini at
Al.cini@Getbcat.com
BCAT Webinar on Aligning Teams in a Virtual World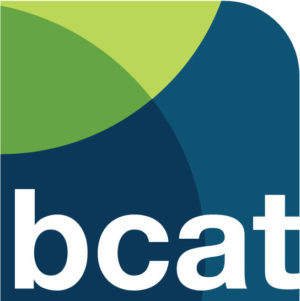 As part of its free continuing education program on brand alignment, BCAT's next 45-minute virtual meeting is set for July 14 at 1 pm ET. This session focuses on how to easily and effectively align your team with their highest purpose and inspire each member to be the best version of themselves.
Click here
to register.

Whether employees are beginning to return to the office or settling in for a new remote work model, now is the time to ensure each member of your team is engaged and aligned, asserts Al Cini, CEO and Founder of BCAT. To help organizations hit the reset button, align their people with shared goals and ensure everyone is not only rowing in the same direction, but the right direction, BCAT is hosting a 45-minute, free webinar during which attendees can learn an engaging do-it-yourself team alignment exercise, informed by BCAT's scientific team-building methodology supported by a pre- and post-process assessment tool to track alignment.
The 45-minute meeting focuses on everything needed to get a team aligned to achieve most pressing goals. The process includes:
•
Organizing and preparing an alignment meeting
•
Special considerations for conducting alignment meetings online
•
Understanding the BCAT brand alignment framework and methodology
•
Visualizing the best version of myself as a member of a team
•
Identifying and revealing your team's role target
•
Personal alignment plans
•
Maintaining positive change
Solution providers: to get a free widget for your own web site, contact Al Cini at
Al.cini@Getbcat.com
---
Master the Principles of Stakeholder Capitalism And Implementation Through Enterprise Engagement
Education, Certifications, and Information to Activate
Stakeholder Capitalism Available Nowhere Else
A complete learning, certification, and information program and a course syllabus for educators.
Training and Certification
Enterprise Engagement Alliance Education: Certified Engagement Practitioner; Advanced Engaged Practitioner, and Certified Engagement Solution Provider learning and certification programs on how to implement Stakeholder Capitalism principles at the tactical level.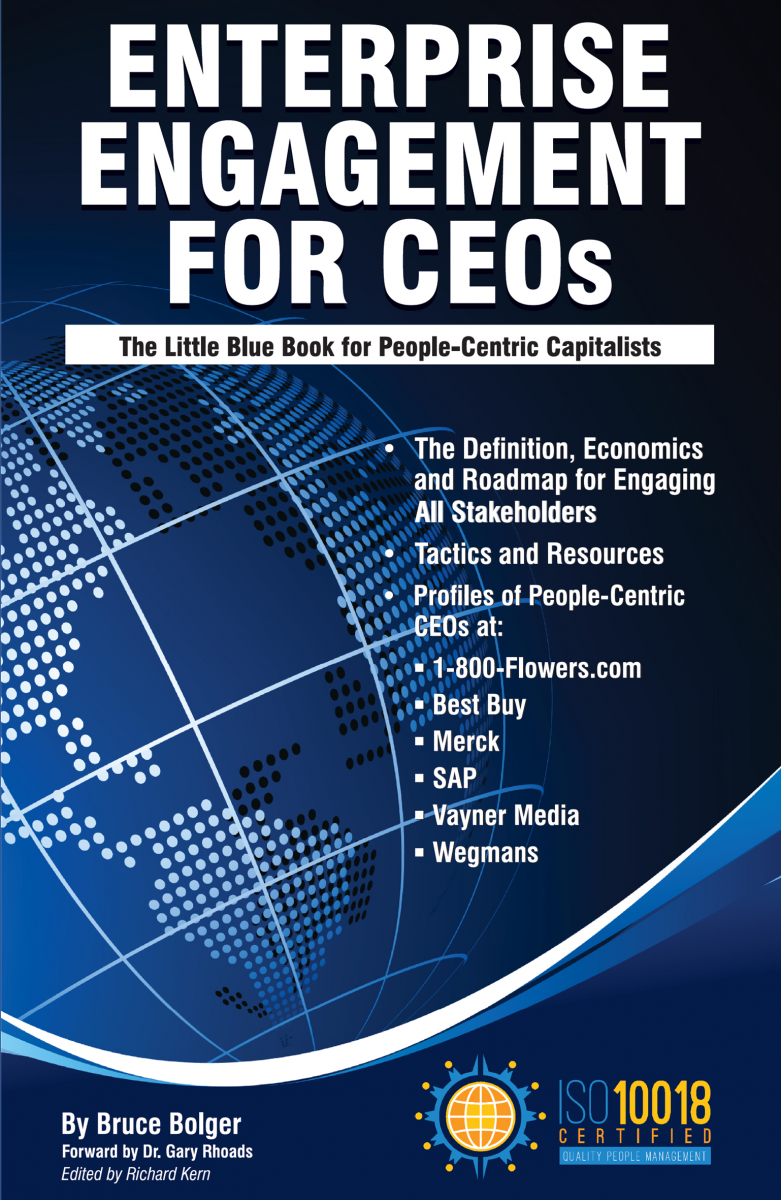 Join the EEA to begin your certification process or see our other resources below.
THE ONLY BOOKS ON STAKEHOLDER CAPITALISM IMPLEMENTATION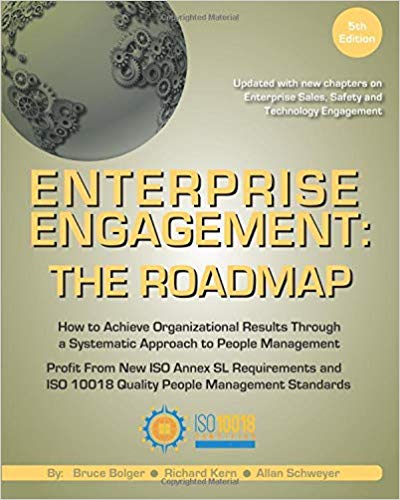 Enterprise Engagement: The Roadmap 5th Edition
The first and most comprehensive book on Enterprise Engagement and the new ISO 9001 and ISO 10018 quality people management standards. Includes 36 chapters detailing how to better integrate and align engagement efforts across the enterprise. (312 pages, $36.)
OTHER RESOURCES TO ACTUALIZE STAKEHOLDER CAPITALISM
Communities:
The
Enterprise Engagement Alliance and Advocate
and the
Brand Media Coalition
free resource centers offering access to the latest research, news, and case studies; discounts, promotions, referrals, and commissions, when appropriate to third-party solution providers from participating coalition solution provider members.
Enterprise Engagement
Resources:
EEXAdvisors.com provides the only curated online marketplace to access hundreds of solution providers in all areas of human capital management and enterprise engagement throughout the world.
Online Overview:
10-minute short course: click here for a 10-minute introduction to Enterprise Engagement and ISO standards from the Coggno.com learning platform.
Services:
• The Engagement Agency at EngagementAgency.net, offering: complete support services for employers, solution providers, and technology firms seeking to profit from formal engagement practices for themselves or their clients, including Brand and Capability audits for solution providers to make sure their products and services are up to date.
• C-Suite Advisory Service—Education of boards, investors, and C-suite executives on the economics, framework, and implementation processes of Enterprise Engagement.
• Speakers Bureau—Select the right speaker on any aspect of engagement for your next event.
• Mergers and Acquisitions. The Engagement Agency's Mergers and Acquisition group is aware of multiple companies seeking to purchase firms in the engagement field. Contact Michael Mazer in confidence if your company is potentially for sale at 303-320-3777.
Enterprise Engagement Benchmark Tools: The Enterprise Engagement Alliance offers three tools to help organizations profit from Engagement. Click here to access the tools.
• ROI of Engagement Calculator. Use this tool to determine the potential return-on-investment of an engagement strategy.
• EE Benchmark Indicator. Confidentially benchmark your organization's Enterprise Engagement practices against organizations and best practices.
• Compare Your Company's Level of Engagement. Quickly compare your organization's level of engagement to those of others based on the same criteria as the EEA's Engaged Company Stock Index.
• Gauge Your Personal Level of Engagement. This survey, donated by Horsepower, enables individuals to gauge their own personal levels of engagement.
For more information, contact Bruce Bolger at Bolger@TheEEA.org, 914-591-7600, ext. 230.