Appreciation at Work Goes Virtual
The culture company Appreciation at Work has launched a new Virtual Appreciation at Work™ Training Kit specifically designed to make its training assets easily available in the new working conditions caused by the COVID-19 pandemic.
Designed both for organizational practitioners and outside consulting firms in the human capital space, the new Appreciation at Work
virtual training solution
"will prepare and equip you to conduct a first-class virtual event. As the training world changes, this is an effective and convenient resource to engage your regional and worldwide teams," the company says.
The program consists of 45- to 60-minute modules, with flexible, interactive segments for groups to promote learning. The assets include new video content, in-depth research on the differences between employee recognition and authentic appreciation, and a supplemental module focusing on remote employees and virtual teams. The discussion questions and activities are designed to help achieve specific learning objectives for a successful program, the company says.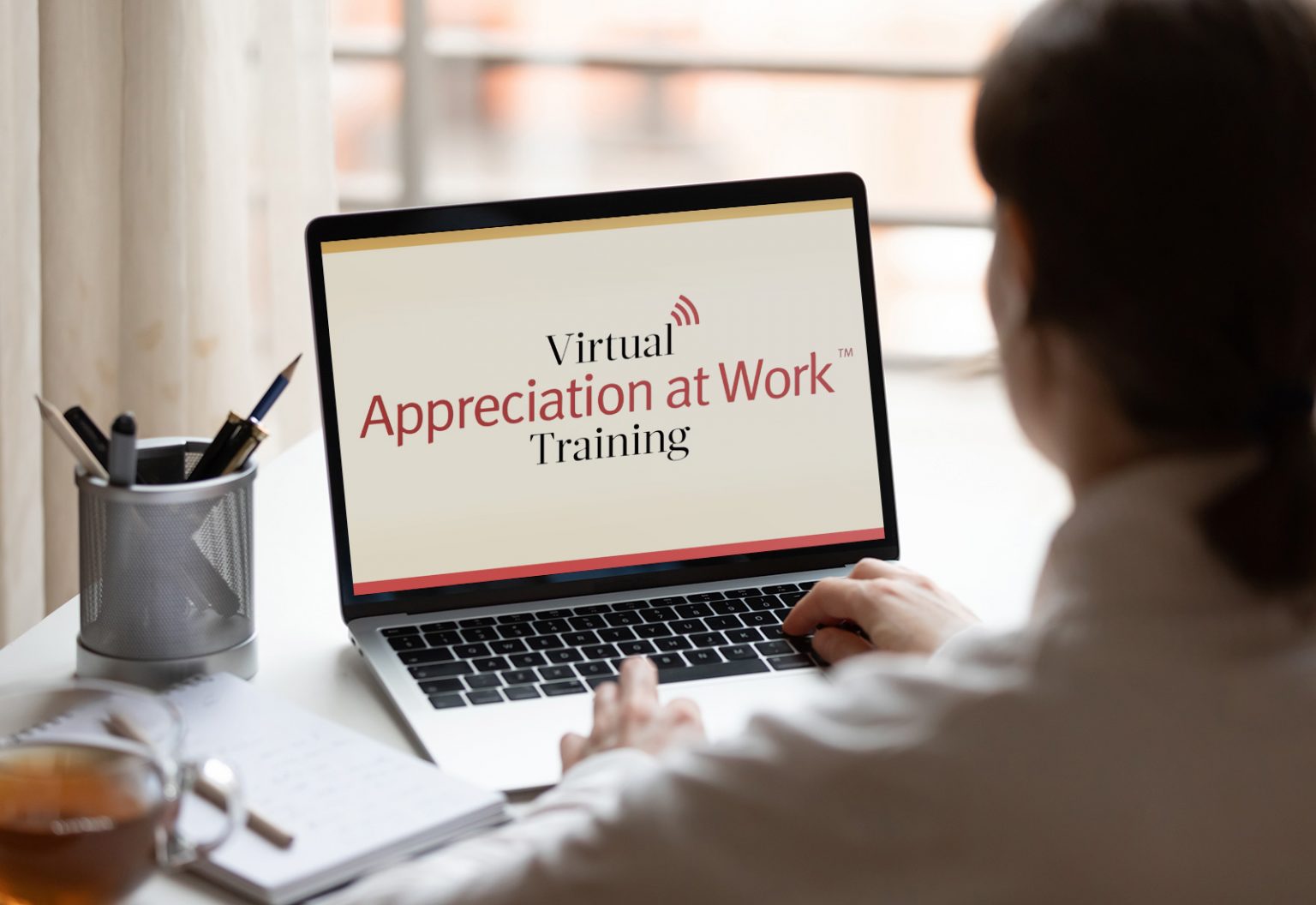 The Virtual Appreciation at Work Training Kit includes:
•
A copy of The 5 Languages of Appreciation in the Workplace (e-book version)
•
Eight video training modules based on concepts from The 5 Languages of Appreciation in the Workplace
•
PowerPoint presentation slide decks for each module
•
Discussion questions and group activities
•
Step-by-step Facilitator's Guide for each training session
•
Weekly assignments and takeaway summary sheets
All resources are delivered electronically and are available immediately for delivery via video conferences in a format easily used by HR professionals, learning and development trainers, as well as organizational leaders, team supervisors, or independent consulting firms.
According to the company, the platform is "based on the recently published national research we conducted with 'working from home' employees. We identified key issues that this training addresses:
1) Easy-to-use virtual resources to facilitate interaction and discussion among colleagues
2) Practical ways for leaders to stay connected with their team members
3) A tool for supervisors and team members to learn how to support and encourage one another in the ways meaningful to each individual
4) A structured process to help shape workplace culture positively in the midst of incredible change."
For More Information
Paul White, Ph.D.
President, Appreciation at Work
316-681-4431
www.appreciationatwork.com
---
Master the Principles of Stakeholder Capitalism And Implementation Through Enterprise Engagement
Education, Certifications, and Information to Activate
Stakeholder Capitalism Available Nowhere Else
A complete learning, certification, and information program and a course syllabus for educators.
Training and Certification
Enterprise Engagement Alliance Education: Certified Engagement Practitioner; Advanced Engaged Practitioner, and Certified Engagement Solution Provider learning and certification programs on how to implement Stakeholder Capitalism principles at the tactical level.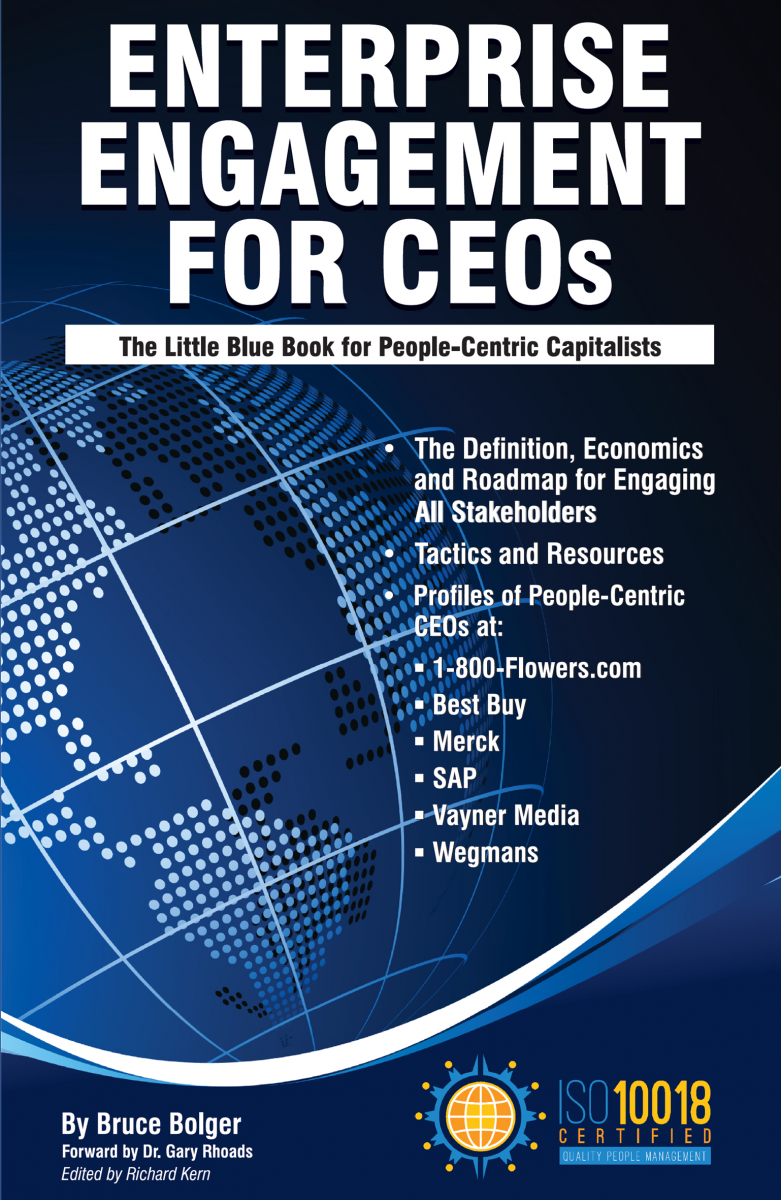 Join the EEA to begin your certification process or see our other resources below.
THE ONLY BOOKS ON STAKEHOLDER CAPITALISM IMPLEMENTATION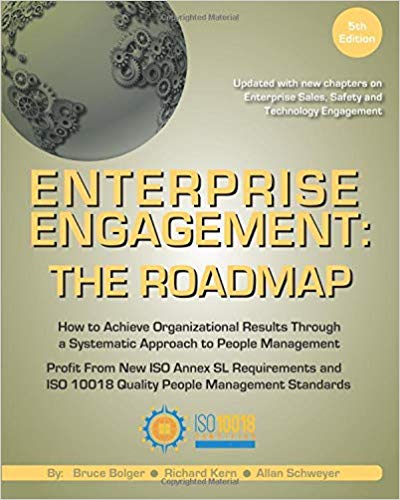 Enterprise Engagement: The Roadmap 5th Edition
The first and most comprehensive book on Enterprise Engagement and the new ISO 9001 and ISO 10018 quality people management standards. Includes 36 chapters detailing how to better integrate and align engagement efforts across the enterprise. (312 pages, $36.)
OTHER RESOURCES TO ACTUALIZE STAKEHOLDER CAPITALISM
Communities:
The
Enterprise Engagement Alliance and Advocate
and the
Brand Media Coalition
free resource centers offering access to the latest research, news, and case studies; discounts, promotions, referrals, and commissions, when appropriate to third-party solution providers from participating coalition solution provider members.
Enterprise Engagement
Resources:
EEXAdvisors.com provides the only curated online marketplace to access hundreds of solution providers in all areas of human capital management and enterprise engagement throughout the world.
Online Overview:
10-minute short course: click here for a 10-minute introduction to Enterprise Engagement and ISO standards from the Coggno.com learning platform.
Services:
• The Engagement Agency at EngagementAgency.net, offering: complete support services for employers, solution providers, and technology firms seeking to profit from formal engagement practices for themselves or their clients, including Brand and Capability audits for solution providers to make sure their products and services are up to date.
• C-Suite Advisory Service—Education of boards, investors, and C-suite executives on the economics, framework, and implementation processes of Enterprise Engagement.
• Speakers Bureau—Select the right speaker on any aspect of engagement for your next event.
• Mergers and Acquisitions. The Engagement Agency's Mergers and Acquisition group is aware of multiple companies seeking to purchase firms in the engagement field. Contact Michael Mazer in confidence if your company is potentially for sale at 303-320-3777.
Enterprise Engagement Benchmark Tools: The Enterprise Engagement Alliance offers three tools to help organizations profit from Engagement. Click here to access the tools.
• ROI of Engagement Calculator. Use this tool to determine the potential return-on-investment of an engagement strategy.
• EE Benchmark Indicator. Confidentially benchmark your organization's Enterprise Engagement practices against organizations and best practices.
• Compare Your Company's Level of Engagement. Quickly compare your organization's level of engagement to those of others based on the same criteria as the EEA's Engaged Company Stock Index.
• Gauge Your Personal Level of Engagement. This survey, donated by Horsepower, enables individuals to gauge their own personal levels of engagement.
For more information, contact Bruce Bolger at Bolger@TheEEA.org, 914-591-7600, ext. 230.