AlphaCalc® Performance Dashboard Transforms Human Capital Management
A new SaaS-based platform is the first to help organizations benchmark profitability, liquidity, and key human capital metrics through a low-cost, easy-to-use platform designed to help improve business performance, value creation and decision-making related to financial operations and people management.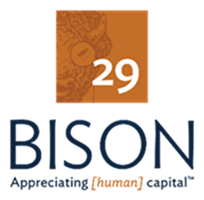 29Bison
, a human capital management consultant for private equity and venture capital firms and their portfolio companies, has launched
AlphaCalc
®
, a business intelligence SaaS (software as a service) platform designed to enhance due diligence, portfolio-monitoring, and value-creation processes, as well as provide management of almost any size company powerful ways to track and benchmark key human capital factors, including:
•
Return on sales—the profitability of sales operations
•
Employee retention rate
•
Human capital "value add" is an indicator of the financial value (profit) an average employee brings to the organization
•
Human capital return-on-investment—this metric shows how effectively the investment in human capital is supporting organizational goals. It is the amount returned for every dollar spent on human capital
•
EBIDTA per employee (earnings before interest, taxes, depreciation and amortization—an important measure of earnings for valuation purposes)
•
Diversity: percentage of women, people of color, and people over 40.
All this information can be benchmarked against an aggregate of companies comparable based on business code, size, and geography using a database of nearly one million private companies and growing.

AlphaCalc's reports provide some of the key human capital metrics covered in a recent EEA Zoom Show:
Human Capital Management, Metrics, and ROI of Engagement
The AlphaCalc scorecards are used to rapidly create vital financial and human capital metrics not only for better internal management, but for publication in Corporate Responsibility Reports, the company says, or for a sale prospectus.
The First Human Capital Metrics Benchmark Platform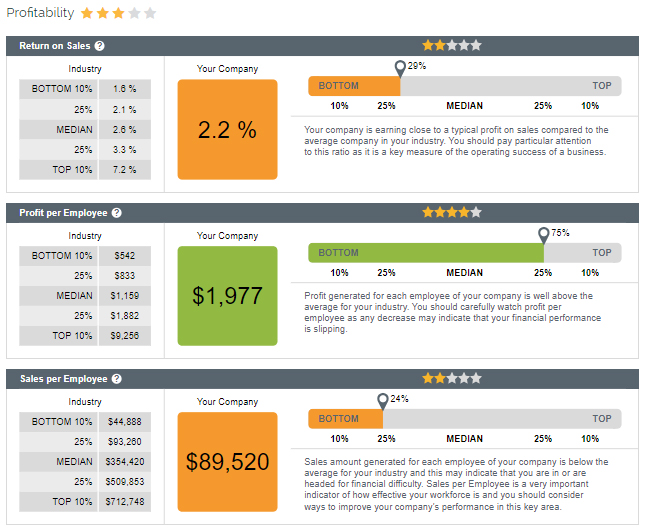 "We believe this tool is invaluable to CFOs and CEOs to better manage their businesses, whether they wish to sell their companies next year or in 20 years. By putting both critical financial measures and human capital metrics on the same platform, they can ensure a clear connection between their investments in people and the impact on performance," says Laura Queen, Founder and CEO of 29Bison.
AlphaCalc carries a monthly licensing fee of $99 for one company, $149 per month for up to 10 companies, with enterprise pricing available for agencies, consultants, and advisory firms that help organizations with people performance issues.
In addition to providing critical human capital management scorecards, which the company expects to expand, the platform offers industry benchmarks, financial performance scorecards, and ratios for critical liquidity information, asset efficiency, and overall return on assets and return on investment.
The online platform enables organizations to benchmark their performance not only against past comparable periods but also against a database of nearly one million private companies compiled through multiple sources, so almost any company can score itself against organizations in the same industry.
Designed for M&A Specialists and Any Business Leader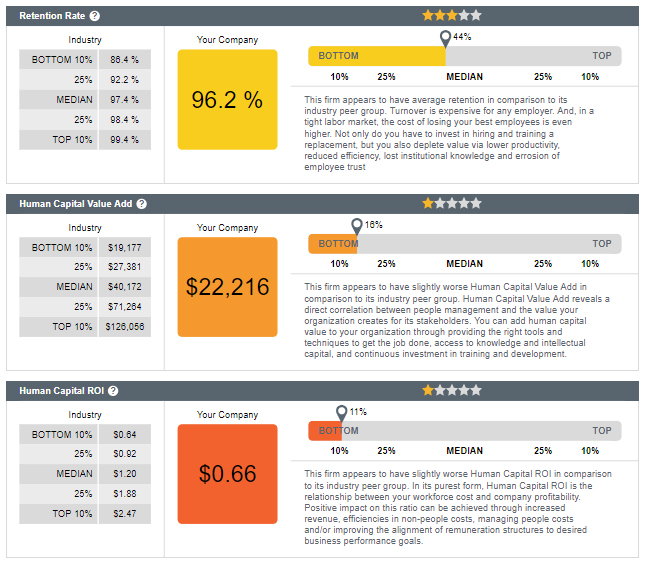 Originally created to help investors and managers in the mid-cap mergers and acquisition business, AlphaCalc has clear benefits for any business owner or CEO to create a rapid and powerful financial and human capital performance scorecard. According to Eric Lane, Partner and COO of 29Bison.com, "Our focus, of course, is on helping private equity firms and the strategic investors we serve. It's clear AlphaCalc provides value to a far broader market and can help any CEO and management or outside advisory team set up a scorecard to help determine how well a company is doing in terms of human capital and financial management, against its own benchmarks and those of others in its industry or geographic region."
The platform is designed to make it easy to load financial data into a highly secure platform through pre-established templates, or for a one-time fee, AlphaCalc can assist with the initial set-up process. The one-time set up process establishes a seamless means for transferring financial data from whatever accounting platform used by the organization into the secure AlphaCalc database. It uses a simple online form to enter human capital information, such as the number and type of employees.
"Amidst an uncertain economic environment, and as operating models evolve in a shelter-in-place world, the timely and actionable human capital analysis AlphaCalc offers is more important than ever," says Queen. "The last bastion of opportunity for middle-market PE (private equity) sponsors as well as the management of any organization to drive company growth is through better human capital management and the often-unexplored value of people within these businesses. AlphaCalc provides organizations with the means to easily track and improve human capital metrics in addition to other financial KPIs (performance measures) to drive sustainable growth and, ultimately, improve returns for all stakeholders."
A Performance Management Dashboard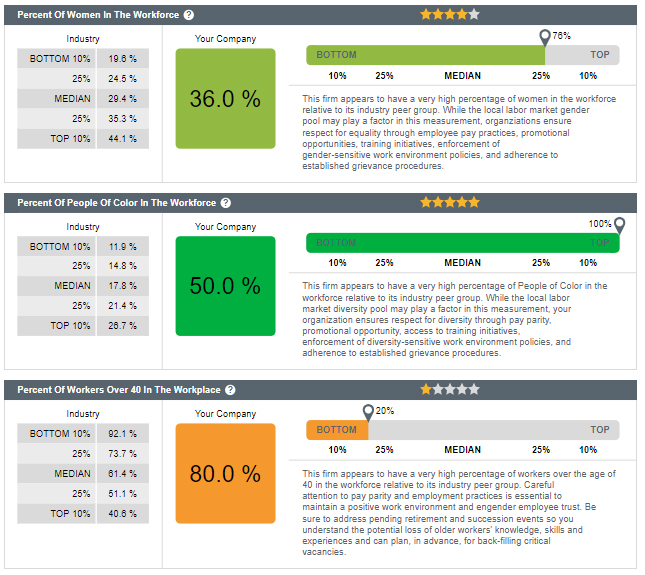 According to the company, "AlphaCalc's powerful AI-driven analysis engine distills insights in business performance across key financial and human capital metrics. An automated dashboard delivers actionable analytics, bespoke to the target industry, highlighting areas of concern and opportunities for improvement. With integrated deep data mining from over 2,600 industries and nearly one million private businesses, the AlphaCalc platform provides key benchmarks relevant to private middle-market businesses and, through incorporating human capital metrics, helps make intangible assets tangible and appreciable to business performance."
Adds 29Bison's Lane, "The old private equity model of slashing costs has given way to a more sustainable approach that is seeing both private equity and venture capital sponsors increasingly adopt ESG (Environmental, Social, Governance) principles. It's through this lens that many investors and management are looking to create value through people. Adding human capital management metrics to enhance financial analysis can add speed and conviction around the due diligence and value creation processes and ultimately help organizations avoid costly mistakes."
For More Information
Eric Lane, Partner and Chief Operating Officer
215.337.3111
---
Master the Principles of Stakeholder Capitalism And Implementation Through Enterprise Engagement
Education, Certifications, and Information to Activate
Stakeholder Capitalism Available Nowhere Else
A complete learning, certification, and information program and a course syllabus for educators.
Training and Certification
Enterprise Engagement Alliance Education: Certified Engagement Practitioner; Advanced Engaged Practitioner, and Certified Engagement Solution Provider learning and certification programs on how to implement Stakeholder Capitalism principles at the tactical level.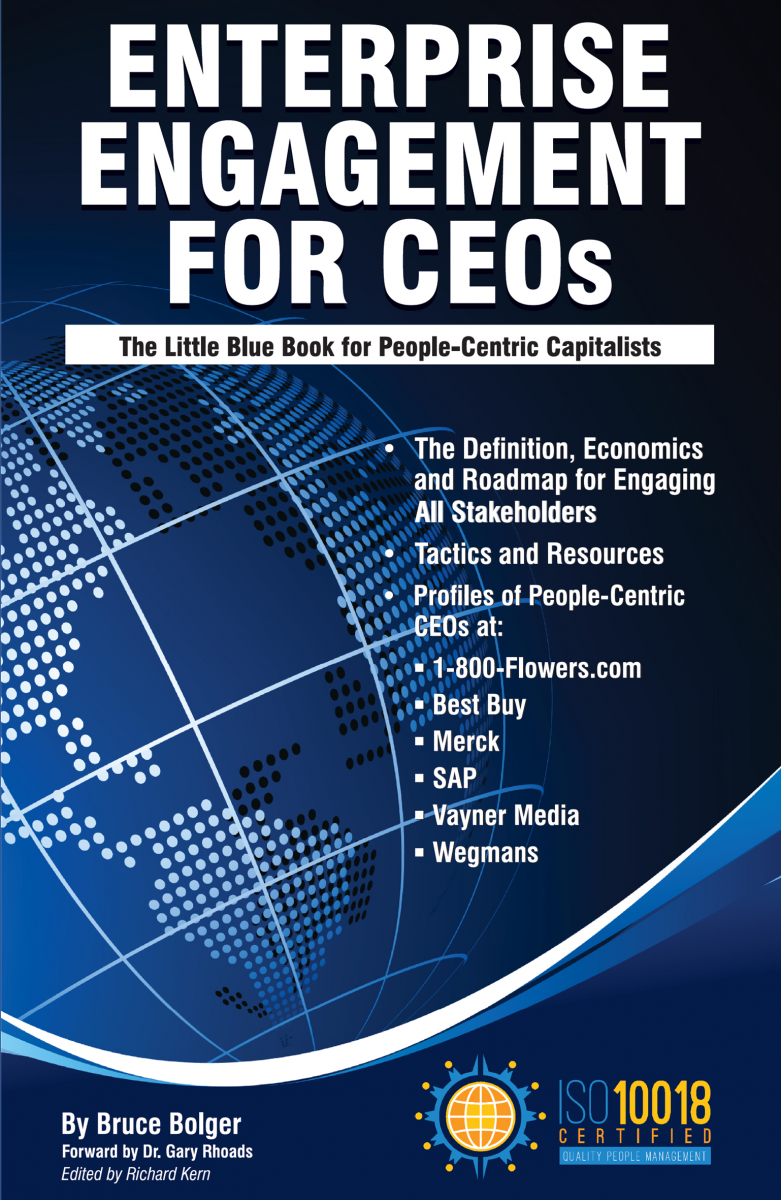 Join the EEA to begin your certification process or see our other resources below.
THE ONLY BOOKS ON STAKEHOLDER CAPITALISM IMPLEMENTATION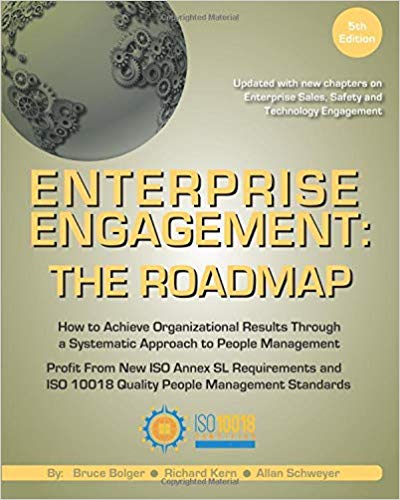 Enterprise Engagement: The Roadmap 5th Edition
The first and most comprehensive book on Enterprise Engagement and the new ISO 9001 and ISO 10018 quality people management standards. Includes 36 chapters detailing how to better integrate and align engagement efforts across the enterprise. (312 pages, $36.)
OTHER RESOURCES TO ACTUALIZE STAKEHOLDER CAPITALISM
Communities:
The
Enterprise Engagement Alliance and Advocate
and the
Brand Media Coalition
free resource centers offering access to the latest research, news, and case studies; discounts, promotions, referrals, and commissions, when appropriate to third-party solution providers from participating coalition solution provider members.
Enterprise Engagement
Resources:
EEXAdvisors.com provides the only curated online marketplace to access hundreds of solution providers in all areas of human capital management and enterprise engagement throughout the world.
Online Overview:
10-minute short course: click here for a 10-minute introduction to Enterprise Engagement and ISO standards from the Coggno.com learning platform.
Services:
• The Engagement Agency at EngagementAgency.net, offering: complete support services for employers, solution providers, and technology firms seeking to profit from formal engagement practices for themselves or their clients, including Brand and Capability audits for solution providers to make sure their products and services are up to date.
• C-Suite Advisory Service—Education of boards, investors, and C-suite executives on the economics, framework, and implementation processes of Enterprise Engagement.
• Speakers Bureau—Select the right speaker on any aspect of engagement for your next event.
• Mergers and Acquisitions. The Engagement Agency's Mergers and Acquisition group is aware of multiple companies seeking to purchase firms in the engagement field. Contact Michael Mazer in confidence if your company is potentially for sale at 303-320-3777.
Enterprise Engagement Benchmark Tools: The Enterprise Engagement Alliance offers three tools to help organizations profit from Engagement. Click here to access the tools.
• ROI of Engagement Calculator. Use this tool to determine the potential return-on-investment of an engagement strategy.
• EE Benchmark Indicator. Confidentially benchmark your organization's Enterprise Engagement practices against organizations and best practices.
• Compare Your Company's Level of Engagement. Quickly compare your organization's level of engagement to those of others based on the same criteria as the EEA's Engaged Company Stock Index.
• Gauge Your Personal Level of Engagement. This survey, donated by Horsepower, enables individuals to gauge their own personal levels of engagement.
For more information, contact Bruce Bolger at Bolger@TheEEA.org, 914-591-7600, ext. 230.