Global Awards Catalog Uses AI to Power Brand Selection
The new GRS rewards catalog uses artificial intelligence to display the brands and products most likely to appeal to program participants.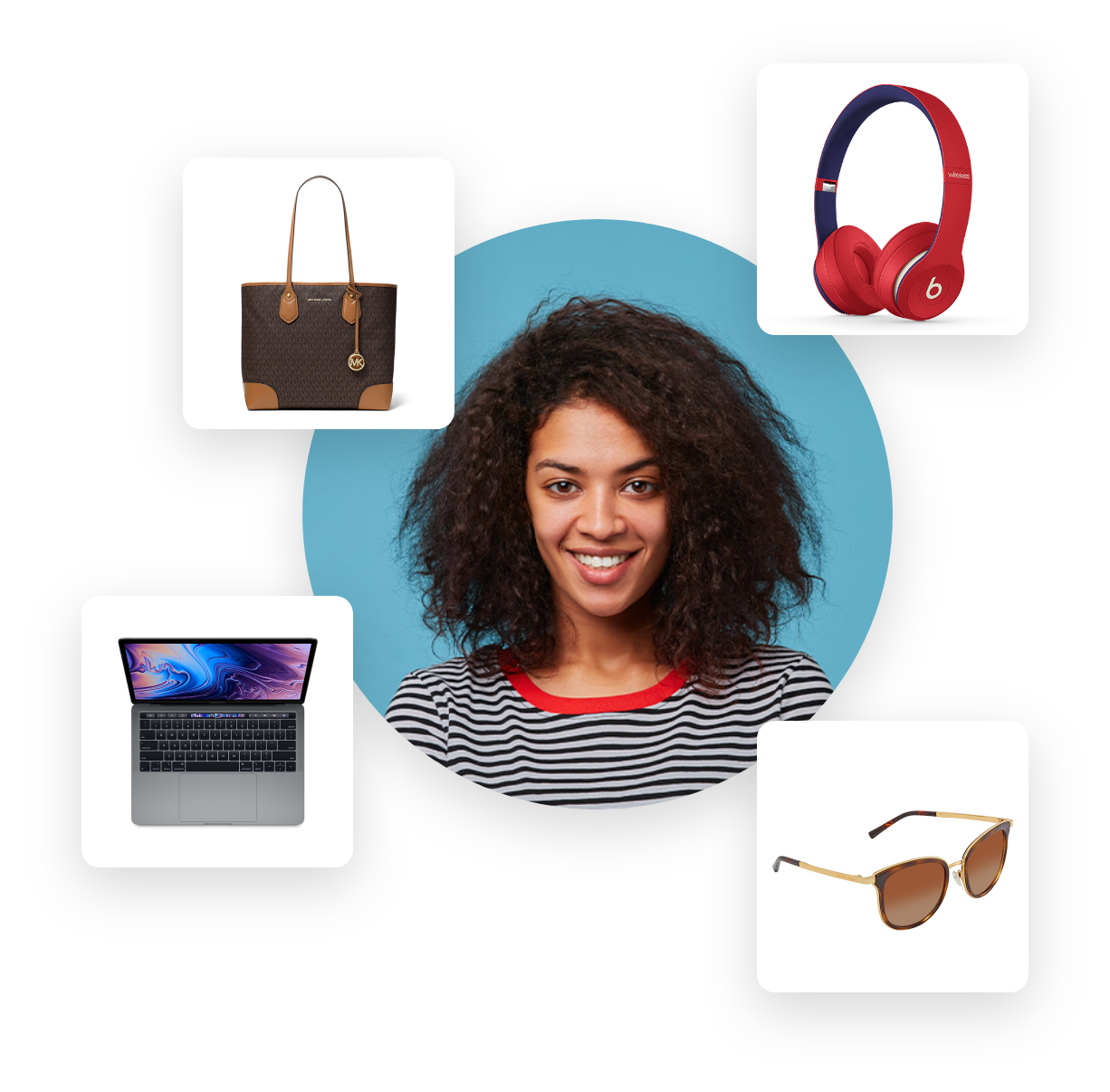 Global Reward Solutions, Toronto, Can., has launched a new
Personalized Storefront
powered by a artificial intelligence system designed to transform the rewards shopping experience for its international rewards platform. According to the company, the platform uses machine learning to suggest brands and products that best match members' individual interests, with the goal of boosting engagement and redemption rates.
In addition, the new, next-generation search-and-shop interface reportedly makes it faster to find and redeem from the GRS catalog of over 2,500 brand-name rewards from companies such as Apple, Sony, Garmin, Nintendo, Bose, Fitbit, Cabela's, Michael Kors, KitchenAid. Together, these two innovations accelerate points redemptions and drive program loyalty and positive behavior change.
Says Rob Purdy, GRS Founder and CEO, "Companies with incentive, recognition, or loyalty programs want a platform that motivates people to create their greatest work with personally meaningful rewards. With our new reward AI technology, we're making it easier to find and redeem for what people love, reinforcing the direct connection between performance and rewards. It's a game changer."
The company says that the platform features six design innovations:
•

A Featured Brands showcase
highlighting the popular brands members love.
•

Faceted browsing
making it easier for members to browse reward categories.
•

Attribute grouping
helping members pick the exact size, color, or feature options they want, all on one screen.
•

Featured categories
highlighting popular reward collections such as fashion, travel, or home design.
•

Search mega-menus
accelerating store navigation.
•

Integration with the company's Evergrow climate action program:
with every transaction, Global Reward Solutions funds the planting of five new native trees to reduce global warming.
With customers in over 185 countries, GRS claims to have pioneered a flexible and resilient local sourcing and fulfillment system that enables it to deliver rewards quickly and efficiently to people working from home almost anywhere in the world. It has recently curated a special collection of home-based rewards to make the new work experience more comfortable. Although the selection varies regionally, rewards include ergonomic desks and accessories, yoga and home fitness equipment, wellness trackers, 4K TVs, smart home devices, and more. In the weeks ahead, the company plans to launch an innovative suite of savings, wellness challenges, and best practice guides to support all work-from-home members.
For More Information
Rob Purdy
Tel. 416-707-8364
---
Master the Principles of Stakeholder Capitalism And Implementation Through Enterprise Engagement
Education, Certifications, and Information to Activate
Stakeholder Capitalism Available Nowhere Else
A complete learning, certification, and information program and a course syllabus for educators.
Training and Certification
Enterprise Engagement Alliance Education: Certified Engagement Practitioner; Advanced Engaged Practitioner, and Certified Engagement Solution Provider learning and certification programs on how to implement Stakeholder Capitalism principles at the tactical level.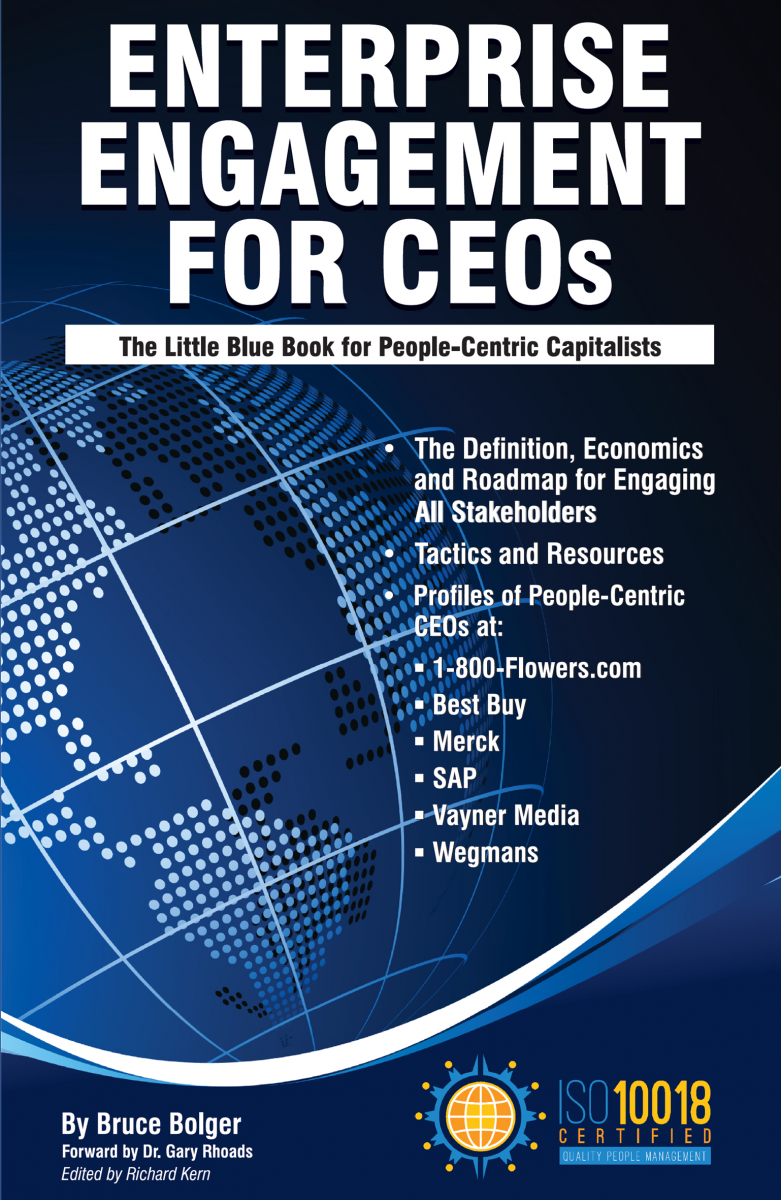 Join the EEA to begin your certification process or see our other resources below.
THE ONLY BOOKS ON STAKEHOLDER CAPITALISM IMPLEMENTATION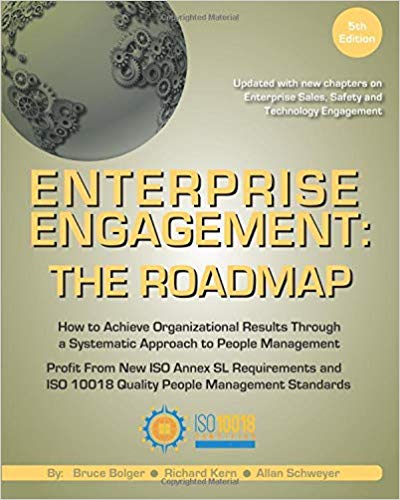 Enterprise Engagement: The Roadmap 5th Edition
The first and most comprehensive book on Enterprise Engagement and the new ISO 9001 and ISO 10018 quality people management standards. Includes 36 chapters detailing how to better integrate and align engagement efforts across the enterprise. (312 pages, $36.)
OTHER RESOURCES TO ACTUALIZE STAKEHOLDER CAPITALISM
Communities:
The
Enterprise Engagement Alliance and Advocate
and the
Brand Media Coalition
free resource centers offering access to the latest research, news, and case studies; discounts, promotions, referrals, and commissions, when appropriate to third-party solution providers from participating coalition solution provider members.
Enterprise Engagement
Resources:
EEXAdvisors.com provides the only curated online marketplace to access hundreds of solution providers in all areas of human capital management and enterprise engagement throughout the world.
Online Overview:
10-minute short course: click here for a 10-minute introduction to Enterprise Engagement and ISO standards from the Coggno.com learning platform.
Services:
• The Engagement Agency at EngagementAgency.net, offering: complete support services for employers, solution providers, and technology firms seeking to profit from formal engagement practices for themselves or their clients, including Brand and Capability audits for solution providers to make sure their products and services are up to date.
• C-Suite Advisory Service—Education of boards, investors, and C-suite executives on the economics, framework, and implementation processes of Enterprise Engagement.
• Speakers Bureau—Select the right speaker on any aspect of engagement for your next event.
• Mergers and Acquisitions. The Engagement Agency's Mergers and Acquisition group is aware of multiple companies seeking to purchase firms in the engagement field. Contact Michael Mazer in confidence if your company is potentially for sale at 303-320-3777.
Enterprise Engagement Benchmark Tools: The Enterprise Engagement Alliance offers three tools to help organizations profit from Engagement. Click here to access the tools.
• ROI of Engagement Calculator. Use this tool to determine the potential return-on-investment of an engagement strategy.
• EE Benchmark Indicator. Confidentially benchmark your organization's Enterprise Engagement practices against organizations and best practices.
• Compare Your Company's Level of Engagement. Quickly compare your organization's level of engagement to those of others based on the same criteria as the EEA's Engaged Company Stock Index.
• Gauge Your Personal Level of Engagement. This survey, donated by Horsepower, enables individuals to gauge their own personal levels of engagement.
For more information, contact Bruce Bolger at Bolger@TheEEA.org, 914-591-7600, ext. 230.