Enterprise Engagement Alliance Covid-19 Industry Support Strategy
To keep the engagement community connected during a period without trade shows and business travel and to keep people informed when reliable information is needed, the Enterprise Engagement Alliance provides free supplier listings on the EEXAdvisors.com online marketplace and
ESM at EnterpriseEngagement.org provides news announcements for all suppliers or organizations seeking to share information.
While almost every business copes with unprecedented circumstances, commerce must continue. The ESM at
EnterpriseEngagement.org
online information platform and the Enterprise Engagement Alliance online marketplace at
EEXAdvisors.com
are offering the following free services to connect buyers and sellers online to help keep the community informed.
Free engagement solution provider listings. To address the fact that finding access to engagement solution providers is almost impossible on search engines, the Enterprise Engagement Alliance offers a curated platform at EEXAdvisors.com that provides free listings to nearly 300 suppliers, including companies providing leadership, coaching, recognition, communications, learning, analytics, and other services. If we have overlooked your company, let us know through the contact information below. We thank the first engagement solution providers that had the foresight to support the industry's first online marketplace that tells the story of brands.
Free communication to reduce uncertainty. ESM at EnterpriseEngagement.org offers free news to inform the community about anything they need to know about any suppliers in the business or how businesses are coping with these unprecedented challenges. And all are invited to join the Enterprise Engagement Alliance Linked in community to post any critical news about product availability and how they helping customers. ESM will share this news with its complete community in the following days.
Covid-19 puts unprecedented focus on human capital. Suddenly CEOs everywhere are confronting the reality that most organizations to one extent or another take customer, employee, and community engagement for granted, given that surveys continue to show that employee and customer engagement remain low, and that most Americans distrust large organizations. CEOs are making rapid decisions with almost no meaningful data on the true hidden costs of their decisions, and they know it. After the dust has cleared from this worldwide cataclysm, there will undoubtedly be more focus on what every company says is their most important asset—people--but which in fact is rarely backed up by action. Click here for a primer on the Stakeholder Capitalism movement.
For More Information
Bruce Bolger
Tel. 914-591-7600, ext. 203
---
Master the Principles of Enterprise Engagement to Achieve Organizational Goals and Enhance Your Career
Profit from a new strategic and systematic approach to engagement to enhance your organization's brand equity; increase sales, productivity, quality, innovation, and safety, and reduce risks.
Get trained to become a Chief Engagement Officer for your organization.
Learn how to create Sustainability or Integrated Reports for Your Organization or Clients.
Enterprise Engagement
Resources:
EEXAdvisors.com provides the only curated online marketplace to access hundreds of solution providers in all areas of human capital management and enterprise engagement throughout the world.
Communities: The Enterprise Engagement Alliance and Advocate and the Brand Media Coalition free resource centers offering access to the latest research, news, and case studies; discounts, promotions, referrals, and commissions, when appropriate to third-party solution providers from participating coalition solution provider members.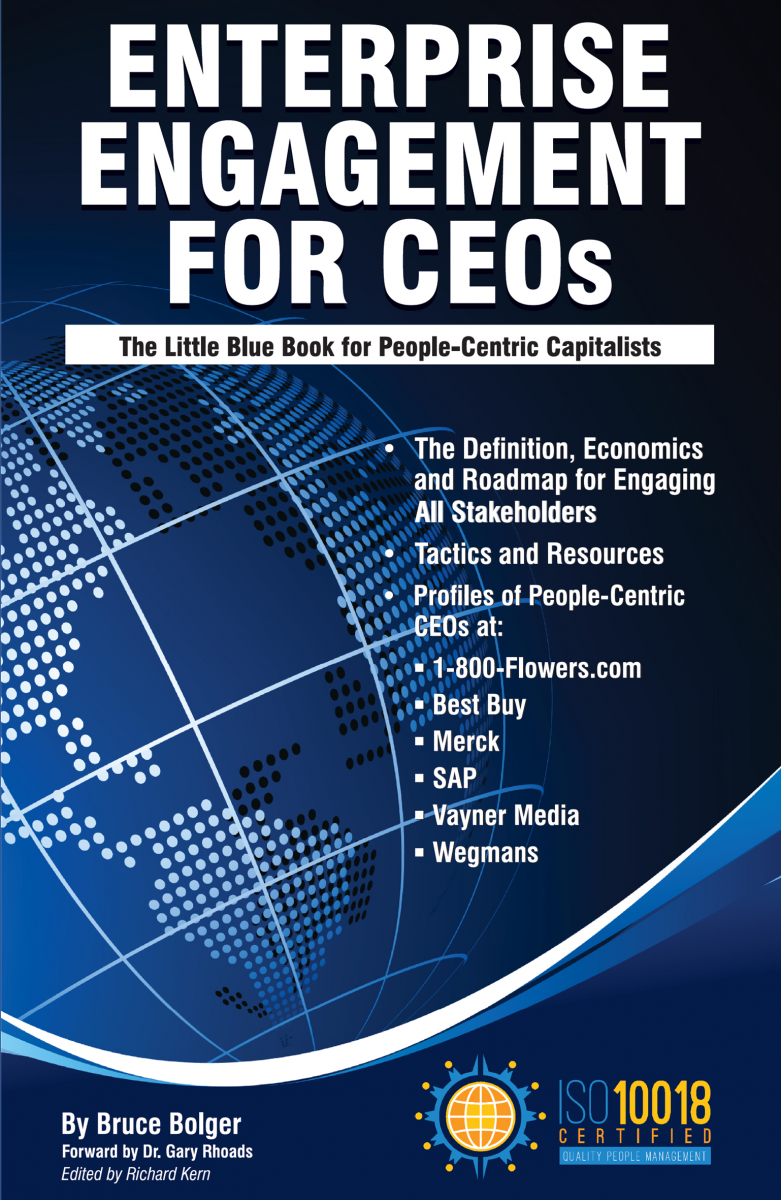 Enterprise Engagement: The Roadmap 5th Edition
The first and most comprehensive book on Enterprise Engagement and the new ISO 9001 and ISO 10018 quality people management standards. Includes 36 chapters detailing how to better integrate and align engagement efforts across the enterprise. (312 pages, $36.)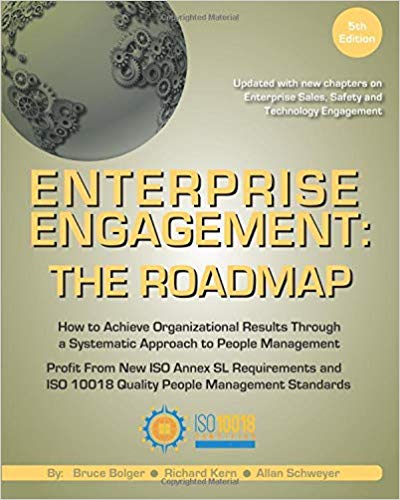 Online:
10-minute short course: click here for a 10-minute introduction to Enterprise Engagement and ISO standards from the Coggno.com learning platform.
Services:
• The International Center for Enterprise Engagement at TheICEE.org, offering: ISO 10018 certification for employers, solution providers, and Enterprise Engagement technology platforms; Human Resources and Human Capital audits for organizations seeking to benchmark their practices and related Advisory services for the hospitality field.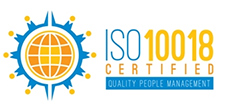 • The Engagement Agency at EngagementAgency.net, offering: complete support services for employers, solution providers, and technology firms seeking to profit from formal engagement practices for themselves or their clients, including Brand and Capability audits for solution providers to make sure their products and services are up to date.
• C-Suite Advisory Service—Education of boards, investors, and C-suite executives on the economics, framework, and implementation processes of Enterprise Engagement.
• Speakers Bureau—Select the right speaker on any aspect of engagement for your next event.
• Mergers and Acquisitions. The Engagement Agency's Mergers and Acquisition group is aware of multiple companies seeking to purchase firms in the engagement field. Contact Michael Mazer in confidence if your company is potentially for sale at 303-320-3777.
Enterprise Engagement Benchmark Tools: The Enterprise Engagement Alliance offers three tools to help organizations profit from Engagement. Click here to access the tools.
• ROI of Engagement Calculator. Use this tool to determine the potential return-on-investment of an engagement strategy.
• EE Benchmark Indicator. Confidentially benchmark your organization's Enterprise Engagement practices against organizations and best practices.
• Compare Your Company's Level of Engagement. Quickly compare your organization's level of engagement to those of others based on the same criteria as the EEA's Engaged Company Stock Index.
• Gauge Your Personal Level of Engagement. This survey, donated by Horsepower, enables individuals to gauge their own personal levels of engagement.
For more information, contact Bruce Bolger at Bolger@TheEEA.org, 914-591-7600, ext. 230.