DTE Energy's Customer Service Organization Achieves First ISO 10018 Certification for Quality People Management
The International Center for Enterprise Engagement at TheICEE.org has accorded DTE Energy's Customer Service organization with the first ISO 10018 quality people management certification demonstrating its strategic and systematic approach to addressing the needs of all stakeholders.

Detroit-based DTE Energy's Customer Service organization has achieved the world's first ISO 10018 certification for quality people management from the International Center for Enterprise Engagement at
TheICEE.org
. Based on an extensive audit of the organization's practices and performance metrics, including dozens of management and employee interviews, this certification verifies the DTE Energy organization's total commitment starting at the top to a strategic and systematic approach to engaging all stakeholders—customers, employees, and shareholders—in its brand, values, and organizational objectives.
About DTE Energy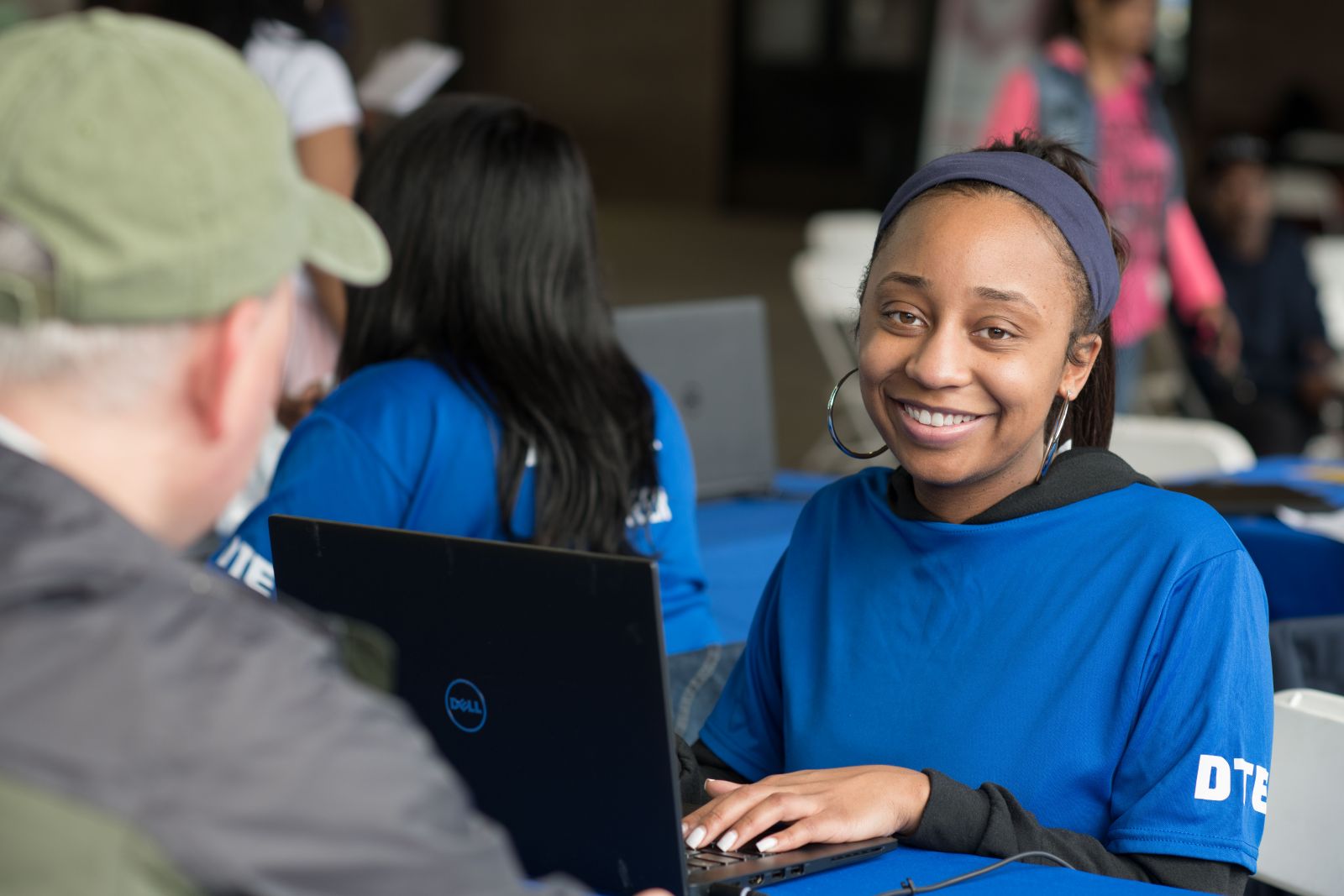 DTE Energy is a publicly traded company (symbol DTE) on the New York Stock Exchange. Its stock, currently carrying a 3.3% dividend, has increased in value over 50% over the last five years, compared with about 37% for the NYSE composite index. The DTE Customer Service organization employs over 1,000 people in customer service call centers, revenue management and protection, metering and billing. The company provides electricity to over 2.2 million customers and natural gas to 1.3 million customers in Michigan. As the provider of an essential service that is prone to disruption due to often uncontrollable events such as the weather or accidents, DTE Energy faces a daunting customer service challenge and yet it consistently generates high Gallup employee engagement and JD Power customer service scores.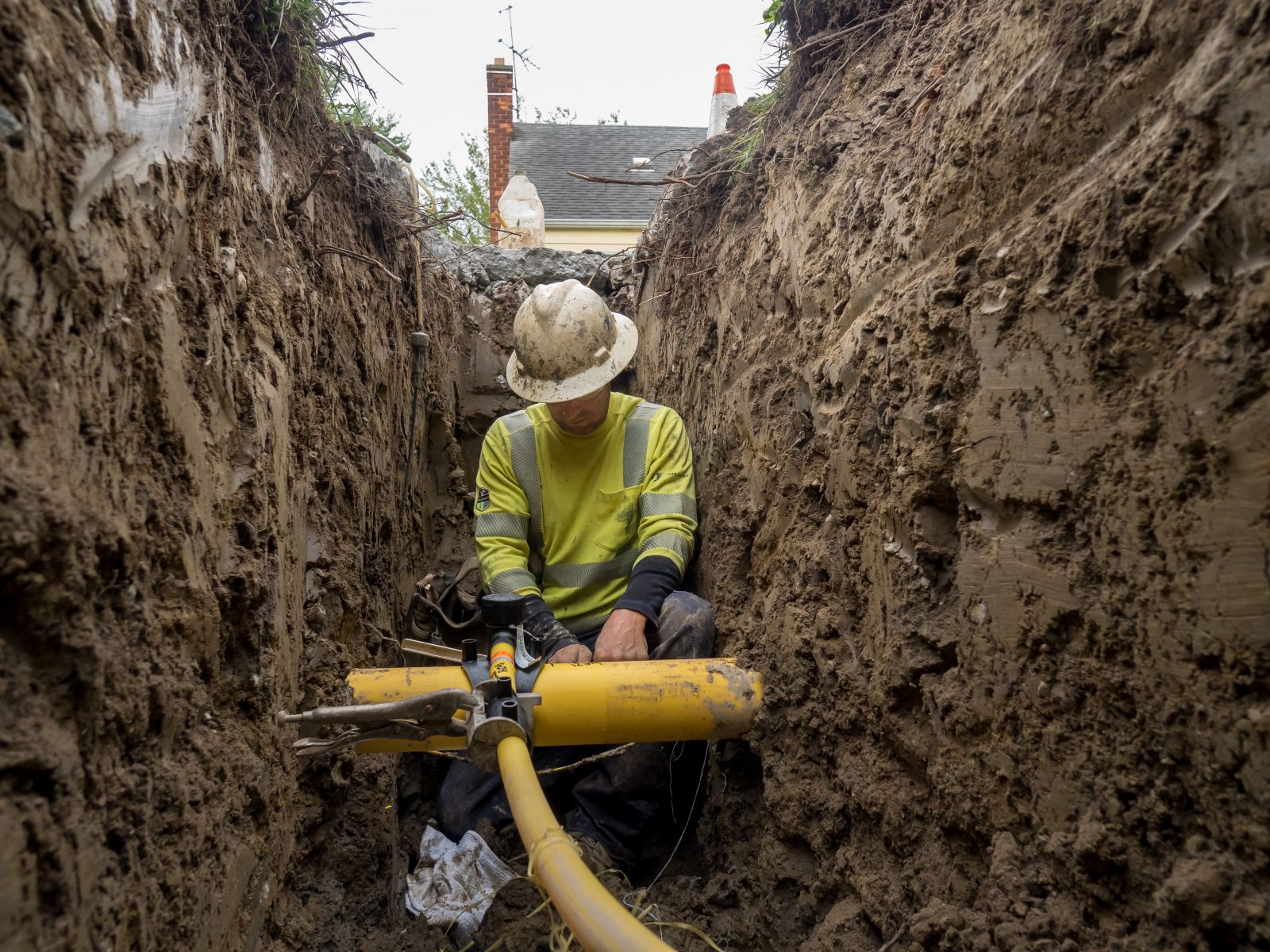 "The ISO 10018 quality people management achievement certifies that DTE has world class standards of quality within our customer service organization," says Angie Pizzuti, Vice President and Chief Customer officer, DTE Energy. "It's an honor to be the first organization certified in ISO 10018, and it demonstrates our commitment to continually improve our service and sustain a consistently good customer experience."
About ISO 10018 Quality People Management Standards and Certification
The ISO 10018 standard was published in 2015 by the same ISO (International Organization for Standardization) working group that manages the widely followed ISO 9001 quality management standards, estimated to number over 1.2 million companies worldwide. The ISO 10018 quality people management standard is designed to address what ISO 9001 working group members believed to have been an oversight in the original standards—the need to strategically and systematically address the needs of all interested parties.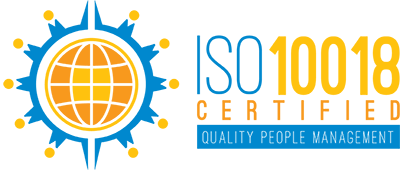 The first ISO 10018 quality people management certification, created by the International Center for Enterprise Engagement at
TheICEE.org
, addresses the increasing recognition that organizations with highly engaged people perform best over time and provide better experiences for all stakeholders, according to Dr. Ron McKinley, co-founder of ICEE, and who serves on the ISO committee that oversees the ISO 10018 standard. "By a applying a strategic and systematic approach to addressing the needs of all stakeholders that comes from the top, the ISO 10018 standard provides a roadmap for a more efficient approach to deliver organizational promises by connecting the dots between the brand, culture, and objectives; all the stakeholders involved, and the tactics used to engage and equip them."
The recently updated charters of the
Business Roundtable
organization of leading companies and of the
World Economic Council
now specially call for the need to focus on addressing the needs of all stakeholders, not just shareholders.
According to Lee S. Webster, co-founder of ICEE, "ISO standards are unique in that they focus on providing organizations a roadmap for a consensus-based approach to achieving organizational goals. ISO standards aim to improve efficiencies by implementing a sustainable culture and processes that align the interests of all stakeholders involved with the most effective ways to achieve goals." He adds, "ISO standards help continuously improve processes by breaking down traditional siloes to align the interests of all parties involved with the desired outcomes. The ISO 10018 audit focuses on identifying proof of senior management commitment and of a strategic and systematic approach to the tactical implementation, measurement, and a continuous improvement process, rather than relying on surveys of people or perceptions, as is the case with other types of certifications. Respected third-party engagement and surveys such as those provided by Gallup, J.D. Powers, Glassdoor.com, or Great Places to Work, or such standards provided by the Sustainability Accounting Standards Board and B Lab, among others, are among the ways organizations measure and share the effectiveness of their processes."
The ICEE ISO 10018 quality people management certification aims to do for people management what the ISO 9001 quality management process has accomplished—improve outcomes through the application of a transparent, sensible approach to building a consensus around, in this case, the most effective people management processes to: reduce risks and maximize sustainable performance, productivity, quality, retention, referrals, stakeholder experiences, and profitability for investors. The ISO 9001 logo has become a ubiquitous logo on buildings, web sites, and trucks, that an organization is committed to a strategic and systematic approach that benefits customers, suppliers, and communities, "and ISO 10018 aims to do the same for quality people management," explains Bruce Bolger, Co-Founder of ICEE.
The first certification program for ISO 10018 quality people management standards was launched in 2019, the same year it became apparent that investors, investment companies, and Americans have an increasing interest in investing in, doing business with, or working for organizations with a strategic and systematic approach to engaging all stakeholders. ISO 10018 is intended to provide a roadmap to address the needs of:
•
Business leaders who seek to implement the practices now recognized by the Business Roundtable of leading companies, the World Economic Council and many other organizations that have recognized the essential need for a strategic and systematic approach to addressing all stakeholders.
•
Leading investors and investment who are now demanding that public companies demonstrate a strategic and systematic approach to engaging all stakeholders demonstrated through public disclosures.
•
Organizations in the European Union which now have to make disclosures on their human capital practices if they employ over 500 people and public companies in the US, who likely will have to begin making human capital disclosures in 2021 based on proposed regulations from the Securities & Exchange Commission.
•
The over 70% of US consumers who now make decisions related to buying or job choices based on an organization's perceived commitment to people and who seek to obtain more objective information about such practices.
---
Master the Principles of Enterprise Engagement to Achieve Organizational Goals and Enhance Your Career
Profit from a new strategic and systematic approach to engagement to enhance your organization's brand equity; increase sales, productivity, quality, innovation, and safety, and reduce risks.
Get trained to become a Chief Engagement Officer for your organization.
Achieve ISO 10018 Quality People Management Certification to demonstrate your organization's strategic commitment to people to your customers, employees, distribution partners, vendors, communities, investors, and regulators.
Learn how to create Sustainability or Integrated Reports for Your Organization or Clients.
Get up-to-speed on ISO human resources standards and guidelines to enhance HR performance.
Live Education: Enterprise Engagement in Action. Take advantage of scheduled monthly live webinar preparation courses for the Certified Engagement Practitioner designation consisting of three one-hour classes and of quarterly Advanced Engagement Practitioner courses consisting of three one-hour webinar classes. The AEP course is for individuals or teams seeking preparation ISO 10018 professional certification status. ICEE periodically runs regional one-day workshops on ISO 10018 Quality People Management principles and certification.
Resources: The Brand Media Coalition, the only guide to the story-telling power of brands and where to source them for business, event, promotional gifting, and rewards and recognition.
2019 Enterprise Engagement Solution Provider Directory
. The only directory of engagement solution providers covering all types of agencies and tactics as well as insights on how to select them.
Communities: The Enterprise Engagement Alliance and Advocate and the Brand Media Coalition free resource centers offering access to the latest research, news, and case studies; discounts, promotions, referrals, and commissions, when appropriate to third-party solution providers from participating coalition solution provider members.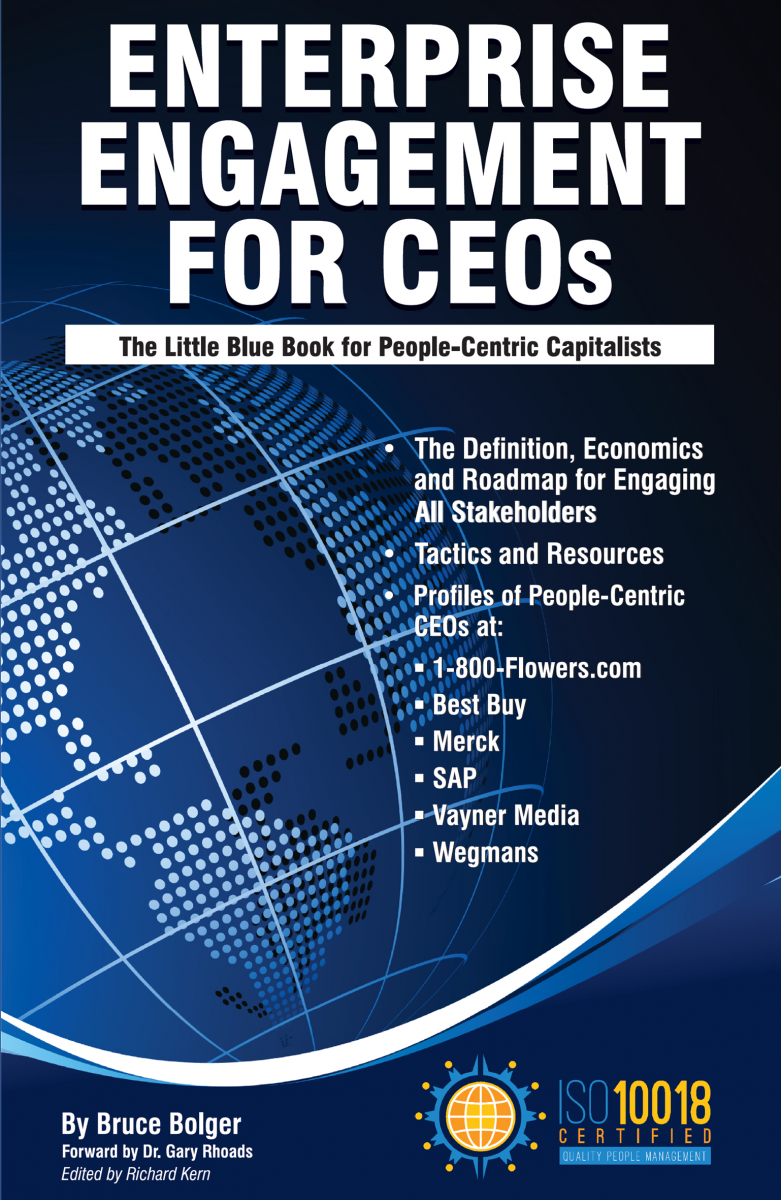 Enterprise Engagement: The Roadmap 5th Edition
The first and most comprehensive book on Enterprise Engagement and the new ISO 9001 and ISO 10018 quality people management standards. Includes 36 chapters detailing how to better integrate and align engagement efforts across the enterprise. (312 pages, $36.)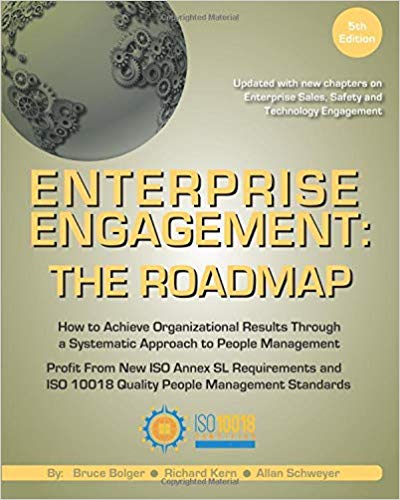 Online:
10-minute short course: click here for a 10-minute introduction to Enterprise Engagement and ISO standards from the Coggno.com learning platform.
Services:
• The International Center for Enterprise Engagement at TheICEE.org, offering: ISO 10018 certification for employers, solution providers, and Enterprise Engagement technology platforms; Human Resources and Human Capital audits for organizations seeking to benchmark their practices and related Advisory services for the hospitality field.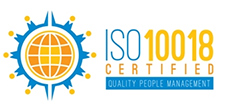 • The Engagement Agency at EngagementAgency.net, offering: complete support services for employers, solution providers, and technology firms seeking to profit from formal engagement practices for themselves or their clients, including Brand and Capability audits for solution providers to make sure their products and services are up to date.
• C-Suite Advisory Service—Education of boards, investors, and C-suite executives on the economics, framework, and implementation processes of Enterprise Engagement.
• Speakers Bureau—Select the right speaker on any aspect of engagement for your next event.
• Mergers and Acquisitions. The Engagement Agency's Mergers and Acquisition group is aware of multiple companies seeking to purchase firms in the engagement field. Contact Michael Mazer in confidence if your company is potentially for sale at 303-320-3777.
Enterprise Engagement Benchmark Tools: The Enterprise Engagement Alliance offers three tools to help organizations profit from Engagement. Click here to access the tools.
• ROI of Engagement Calculator. Use this tool to determine the potential return-on-investment of an engagement strategy.
• EE Benchmark Indicator. Confidentially benchmark your organization's Enterprise Engagement practices against organizations and best practices.
• Compare Your Company's Level of Engagement. Quickly compare your organization's level of engagement to those of others based on the same criteria as the EEA's Engaged Company Stock Index.
• Gauge Your Personal Level of Engagement. This survey, donated by Horsepower, enables individuals to gauge their own personal levels of engagement.
For more information, contact Bruce Bolger at Bolger@TheEEA.org, 914-591-7600, ext. 230.