ICEE Taps Zahid Mubarik to Lead Middle East, Central Asia, and Europe
The International Center for Enterprise Engagement at TheICEE.org has named Zahid Mubarik Executive Director for the Middle East, Central Asia and European regions. He launches his new role with a series of webinars on ISO human capital standards, particularly people analytics standard ISO 30414 internal and external reporting guidelines.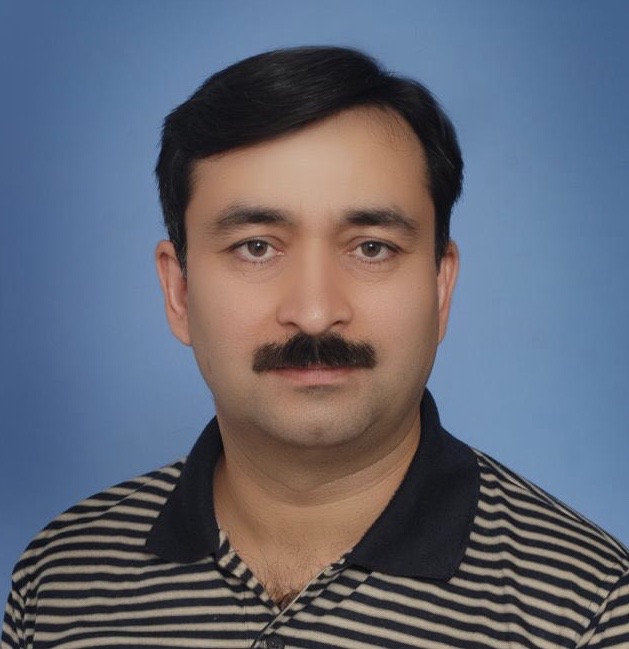 Zahid Mubarik has been named Executive Director of the Middle East, Central Asia, and European regions for the International Center for Enterprise Engagement at
TheICEE.org
, according to Lee S. Webster and Dr. Ron B. McKinley, co-founders. Mubarik is a widely followed international expert in human capital analytics and a leader in Pakistan's human resources market. Webster, Dr. McKinley, and Mubarik were among the founders of the first ISO (International Organization for Standardization) Technical Committee 260 on human capital management standards.
Mubarik is kicking off his new role at ICEE with a series of regional webinars on ISO human resources standards. The program covers: the coming human capital mandate, an introduction to ISO standards, its principles, and the economics, and how professionals and organizations can benefit. Here is the webinars schedule for the remainder of the year:
Nov. 13 (6 pm-7 pm Dubai Time GMT + 4 hours.) Click here to register
Nov. 27 (6 pm-7 pm Zurich Time GMT + 1 hours.) Click here to register
Dec. 11 (8 pm-9 pm Singapore Time GMT + 8 hours.) Click here to register
About ICEE and ISO Human Capital Standards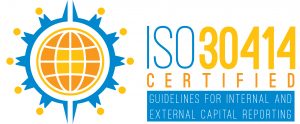 ICEE offers preparation and certification programs for ISO Human Capital certifications, including ISO 30414 human capital management internal and external reporting guidelines, ISO 10018 quality people management, ISO 10667 assessment service, ISO 30405 recruitment, and ISO 30409 for knowledge management. ICEE ISO certification includes individual professionals (auditors and developers); organizations (employers and solution providers), and technology platforms that help support implementation of the standards.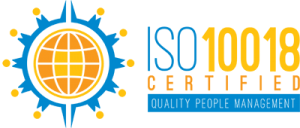 In his role, Mubarik will oversee outreach and development efforts through webinars, social media, and public speaking to advocate for the use of more strategic and systematic approaches to the way organizations manage all their people, employees, customers, distribution partners, vendors, and communities, as well as investors. Mubarik's company,
HR Metrics
, was recently named head of the ICEE affiliate program in six countries, meaning that his organization will also manage the examination and audit organization being developed to serve this part of the world. HR Metrics is a leading human capital metrics advisory firm based in Islamabad, Pakistan, headed by Mubarik, a senior-level SHRM-certificated practitioner, whose company has international clients.
Time to Benefit from the Compelling ROI
Explains Mubarik, "Human capital analytics we have conducted in so many circumstances support the hypothesis that a strategic and systematic approach to engaging people in the goals of the enterprise, rather than taking the all-too-typical reactive and ad hoc approach, will yield more sustainable performance and better experiences for all interested parties. ISO standards are designed to provide a roadmap for a more efficient, rational and sustainable way of managing people and processes."
HR Metrics, which was founded by Mubarik, provides training, human capital performance measurement, benchmarking and technology to support the better application of global analytics. His company is the international partner in Pakistan for SHRM (Society of Human Resource Management) certification/recertification programs and has facilitated certification courses for hundreds of HR professionals. His company received "Top International SHRM Learning System Partner Award" for four consecutive years in 2016, 2017, 2018 and 2019.
Dr. Ron McKinley, both co-founder of ICEE and of the original ISO working group for human resource standards, explains, "Due to his expertise and relationships, Zahid Mubarik and his firm are ideally suited to lead the expansion of ISO standards education and certification. He has dedicated himself to the ISO human capital standards from the very start with a diligence and focus on quality that is precisely the brand we wish to build throughout the world. We could not have found anyone more qualified than Zahid and his organization to lead this effort."
Adds Lee S. Webster, also co-founder of ICEE and of the original ISO working group for human resource standards, "Not only does Zahid bring the integrity, commitment, and perseverance required for introducing this new concept of enterprise engagement and standards into human capital management, he has a deep understanding of the education and experience involved and the distinction between ISO certifications and those of SHRM. One of his critical roles will be helping the human resources world throughout the world understand how ISO certifications help elevate the field by capitalizing on the shift from human resources to human capital that we have talked about for years but have not accomplished. ISO human capital certifications and standards focus on the management of specific practices that, when conducted in a strategic and systematic way, better align organizational goals with the actions of all stakeholders needed to achieve them."
For More Information:
Zahid Mubarik
Tel. 92 3212444234
For More Information in the US:
Bruce Bolger
The Enterprise Engagement Alliance
914-591-7600, ext. 230
---
Master the Principles of Enterprise Engagement to Achieve Organizational Goals and Enhance Your Career
Profit from a new strategic and systematic approach to engagement to enhance your organization's brand equity; increase sales, productivity, quality, innovation, and safety, and reduce risks.
Get trained to become a Chief Engagement Officer for your organization.
Achieve ISO 10018 Quality People Management Certification to demonstrate your organization's strategic commitment to people to your customers, employees, distribution partners, vendors, communities, investors, and regulators.
Learn how to create Sustainability or Integrated Reports for Your Organization or Clients.
Get up-to-speed on ISO human resources standards and guidelines to enhance HR performance.
Live Education: Enterprise Engagement in Action. Take advantage of scheduled monthly live webinar preparation courses for the Certified Engagement Practitioner designation consisting of three one-hour classes and of quarterly Advanced Engagement Practitioner courses consisting of three one-hour webinar classes. The AEP course is for individuals or teams seeking preparation ISO 10018 professional certification status. ICEE periodically runs regional one-day workshops on ISO 10018 Quality People Management principles and certification.
Resources: The Brand Media Coalition, the only guide to the story-telling power of brands and where to source them for business, event, promotional gifting, and rewards and recognition.
2019 Enterprise Engagement Solution Provider Directory
. The only directory of engagement solution providers covering all types of agencies and tactics as well as insights on how to select them.
Communities: The Enterprise Engagement Alliance and Advocate and the Brand Media Coalition free resource centers offering access to the latest research, news, and case studies; discounts, promotions, referrals, and commissions, when appropriate to third-party solution providers from participating coalition solution provider members.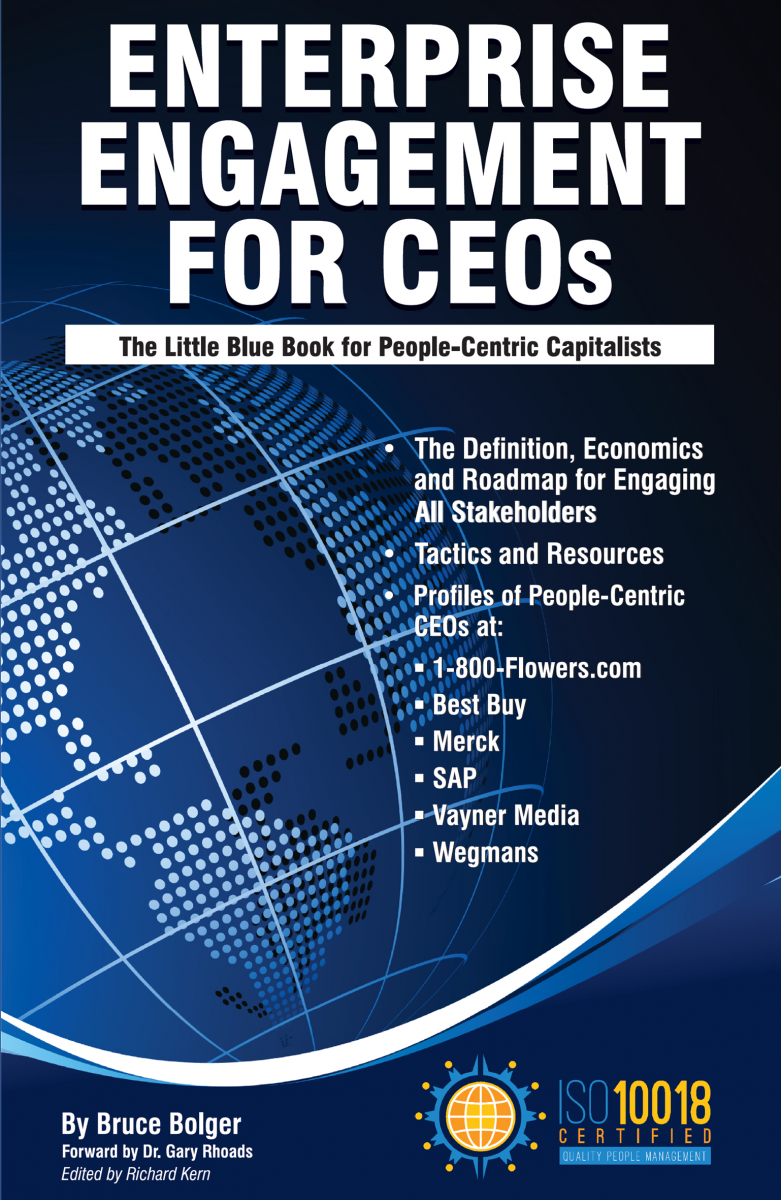 Written specifically to provide CEOs and their leadership teams a concise overview of the framework, economics, and implementation process of a CEO-led strategic and systematic approach to achieving success through people. (123 pages, $15.99)
Enterprise Engagement: The Roadmap 5th Edition
The first and most comprehensive book on Enterprise Engagement and the new ISO 9001 and ISO 10018 quality people management standards. Includes 36 chapters detailing how to better integrate and align engagement efforts across the enterprise. (312 pages, $36.)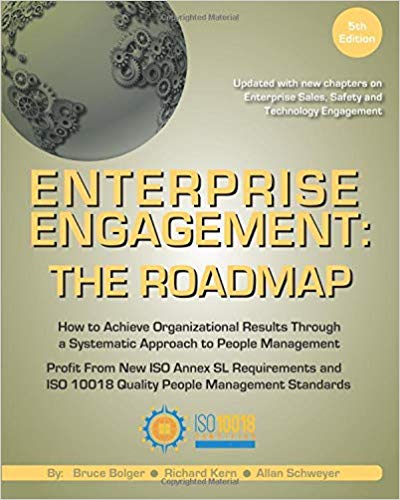 Online:
• 10-minute short course: click here for a 10-minute introduction to Enterprise
• Engagement and ISO standards on Coggno.com.
• 5-minute Audiopedia summary of the Enterprise Engagement field.
Services:
• The International Center for Enterprise Engagement at TheICEE.org, offering: ISO 10018 certification for employers, solution providers, and Enterprise Engagement technology platforms; Human Resources and Human Capital audits for organizations seeking to benchmark their practices and related Advisory services for the hospitality field.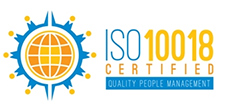 • The Engagement Agency at EngagementAgency.net, offering: complete support services for employers, solution providers, and technology firms seeking to profit from formal engagement practices for themselves or their clients, including Brand and Capability audits for solution providers to make sure their products and services are up to date.
• C-Suite Advisory Service—Education of boards, investors, and C-suite executives on the economics, framework, and implementation processes of Enterprise Engagement.
• Speakers Bureau—Select the right speaker on any aspect of engagement for your next event.
• Mergers and Acquisitions. The Engagement Agency's Mergers and Acquisition group is aware of multiple companies seeking to purchase firms in the engagement field. Contact Michael Mazer in confidence if your company is potentially for sale at 303-320-3777.
Enterprise Engagement Benchmark Tools: The Enterprise Engagement Alliance offers three tools to help organizations profit from Engagement. Click here to access the tools.
• ROI of Engagement Calculator. Use this tool to determine the potential return-on-investment of an engagement strategy.
• EE Benchmark Indicator. Confidentially benchmark your organization's Enterprise Engagement practices against organizations and best practices.
• Compare Your Company's Level of Engagement. Quickly compare your organization's level of engagement to those of others based on the same criteria as the EEA's Engaged Company Stock Index.
• Gauge Your Personal Level of Engagement. This survey, donated by Horsepower, enables individuals to gauge their own personal levels of engagement.
For more information, contact Bruce Bolger at Bolger@TheEEA.org, 914-591-7600, ext. 230.