Ex-Corporate Lawyer: Build Enterprise Engagement Principles Into Corporate Charters
A front-page article in a recent edition of the New York Times shows the extent to which CEOs are hearing about the importance of addressing the needs of all stakeholders.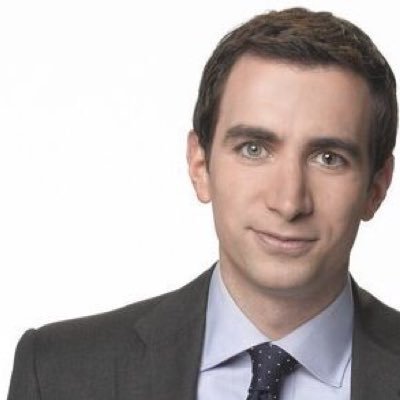 In yet another sign that CEOs will eventually have to lead a strategic and systematic approach to managing human capital, the
New York Time
s Dealmaker writer Andrew Ross Sorkin recently profiled Jamie Gamble, a retired corporate lawyer who believes companies should "adopt a binding set of ethical rules, approved by stockholders and addressing the key ethical dimensions of corporate life." See: Ex-Corporate Lawyer's Idea: Rein in 'Sociopaths' in the Boardroom.
In fact, Sorkin writes, we are in a time when "an increasingly vocal group of investors, politicians and even chief executives…are pushing companies to be more responsible and to focus on metrics like environmental sustainability and corporate governance rather than on simply maximizing profits."
"But in the world of corporate lawyers — and the board governance experts among whom it is quietly getting attention — Gamble's essay may be a watershed," Sorkin writes.

Require CEOs to Address Interests of All Stakeholders
The rules recommended by Gamble reflect the principles of Enterprise Engagement and ISO principles in which the needs of all interested parties are addressed on a consistent basis, i.e., as stated in the article:
"Their 'relationships with employees.'
Their 'relationships with the communities in which they produce and sell.'
Their 'relationships with customers.'
Their 'effects on the environment.'
And their 'effects on future generations.'
Once the rules are in place, he writes, 'any shareholder could sue the board of directors for violating the ethical rules — just as any shareholder can today sue the board of directors for violating the maximize rule.'"
According to Sorkin, Jamie Gamble was a partner at the law firm Simpson Thacher & Bartlett for some of the nation's largest companies--Facebook, General Motors, Google and JPMorgan Chase. From his experiences, "he has concluded that corporate executives — the people who hired him and that his firm sought to protect — '
are legally obligated to act like sociopaths
'" and that the only way to address the issue is through corporate governance.
In the article, Sorkin quotes Gamble as explaining: "The corporate entity is obligated to care only about itself and to define what is good as what makes it more money…Pretty close to a textbook case of antisocial personality disorder. And corporate persons are the most powerful people in our world."
According to Sorkin, Gamble "doesn't blame his former clients, exactly. He blames the law."
Gamble "has devised a provocative new governance rule that he believes will fix what ails corporate America, although he acknowledges in his essay that his idea 'is likely to seem insane to senior corporate executives and boards of directors.'"
Make Ethical Rules Part of Corporate Bylaws
Gamble's proposal is for every company to create a set of ethical rules that are part of their bylaws, "a move that would potentially open them up to shareholder lawsuits should they fail to stick to those rules. Once the rules are in place, he writes, "any shareholder could sue the board of directors for violating the ethical rules — just as any shareholder can today sue the board of directors for violating the maximize rule," Gamble is quoted as saying.
The influential Times columnist writes favorably about the concept. "Today, corporate directors' decisions are measured—at least from a legal perspective—on whether they maximize shareholder value. When they stray from doing that in the short term, they are protected by the 'business judgment rule' if they can show that whatever decisions they have made are geared toward maximizing value in the long term. It may be an oversimplification, but if they veer from seeking profits in the name of other stakeholders, shareholders may have a legal case against them. Nowhere in their responsibilities are they expected to consider any stakeholder but the company."
Adding a set of ethical principles to a company's bylaws would mean that "the people charged with acting for the corporation will have to discuss how the corporation should act and will have to account in that discussion for how the corporation's actions affect others," Gamble writes. "They will have to make a conscience."
Sorkins notes that the idea "is not that different from one
proposed
by Senator Elizabeth Warren, the Massachusetts Democrat and presidential contender, who typically sends shudders through the business community. Last year, Warren proposed that companies with more than $1 billion in annual revenue be required to obtain a federal charter to be a United States corporation that obligates "company directors to consider the interests of all corporate stakeholders."
See ESM: Engagement in the News: Stock Buybacks, Sustainable Companies…
In response to questions by Sorkin that such ethics provisions could add to litigation or frivolous legal work, he is quoted as arguing that "to overcome the business judgment rule in the context of an ethics case, a plaintiff would need to show 'bad faith' in legal terms." Gamble believes that this is difficult and will deter lawsuits. He believes that "Directors will not want to engage in a required process of ethics formation that is transparently a sham."
Further, he argues, writing ethics into bylaws would reduce proxy contests and lawsuits because, "there would be a defined form of protest (an ethics derivative suit) and because the prior consideration of social concerns by the company would make it harder to portray the company as unfeeling and unreasonable."
Gamble recognizes that his proposal is a long-shot. As quoted in the article, he says, "The fix I propose leaves the private islands of power private…The only interference by government would be to require that the shareholders explicitly state what kind of person they want their corporation to be."
---
Master the Principles of Enterprise Engagement to Achieve Organizational Goals and Enhance Your Career
Profit from a new strategic and systematic approach to engagement to enhance your organization's brand equity; increase sales, productivity, quality, innovation, and safety, and reduce risks.
Get trained to become a Chief Engagement Officer for your organization.
Achieve ISO 10018 Quality People Management Certification to demonstrate your organization's strategic commitment to people to your customers, employees, distribution partners, vendors, communities, investors, and regulators.
Learn how to create Sustainability or Integrated Reports for Your Organization or Clients.
Get up-to-speed on ISO human resources standards and guidelines to enhance HR performance.
Live Education: Enterprise Engagement in Action. Take advantage of scheduled monthly live webinar preparation courses for the Certified Engagement Practitioner designation consisting of three one-hour classes and of quarterly Advanced Engagement Practitioner courses consisting of three one-hour webinar classes. The AEP course is for individuals or teams seeking preparation ISO 10018 professional certification status. ICEE periodically runs regional one-day workshops on ISO 10018 Quality People Management principles and certification.
Resources: The Brand Media Coalition, the only guide to the story-telling power of brands and where to source them for business, event, promotional gifting, and rewards and recognition.
2019 Enterprise Engagement Solution Provider Directory
. The only directory of engagement solution providers covering all types of agencies and tactics as well as insights on how to select them.
Communities: The Enterprise Engagement Alliance and Advocate and the Brand Media Coalition free resource centers offering access to the latest research, news, and case studies; discounts, promotions, referrals, and commissions, when appropriate to third-party solution providers from participating coalition solution provider members.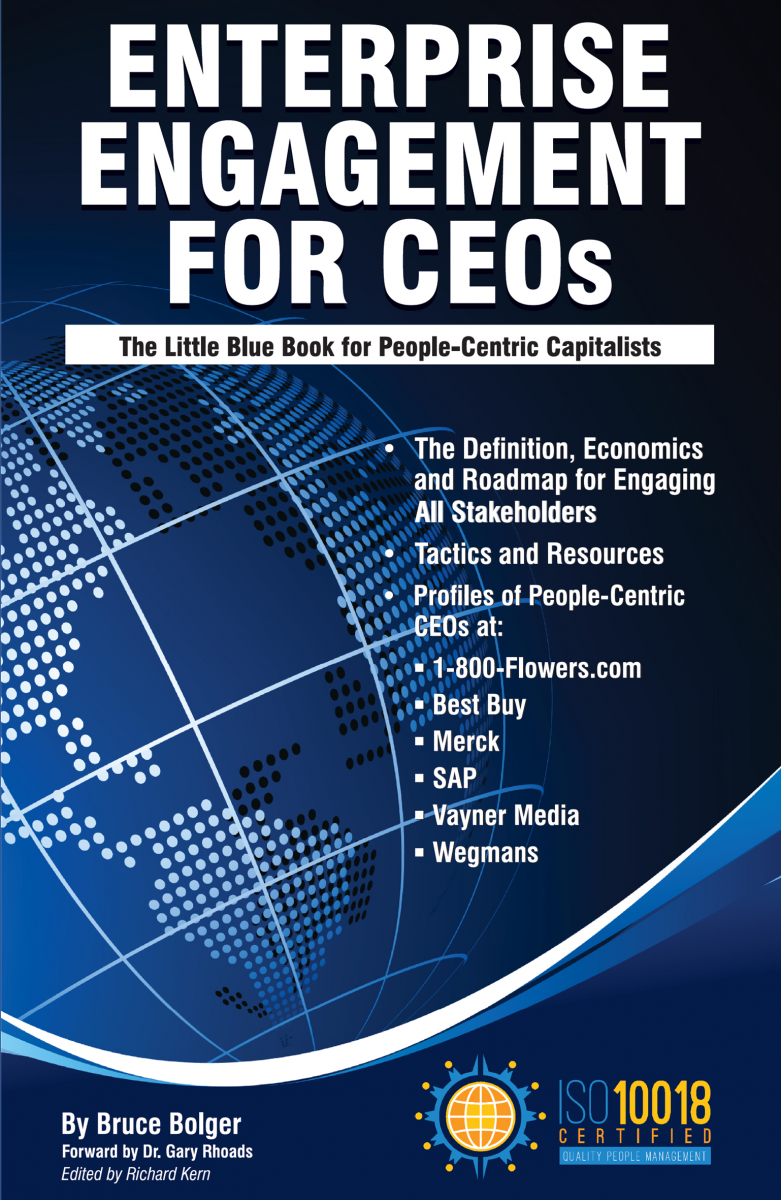 Written specifically to provide CEOs and their leadership teams a concise overview of the framework, economics, and implementation process of a CEO-led strategic and systematic approach to achieving success through people. (123 pages, $15.99)
Enterprise Engagement: The Roadmap 5th Edition
The first and most comprehensive book on Enterprise Engagement and the new ISO 9001 and ISO 10018 quality people management standards. Includes 36 chapters detailing how to better integrate and align engagement efforts across the enterprise. (312 pages, $36.)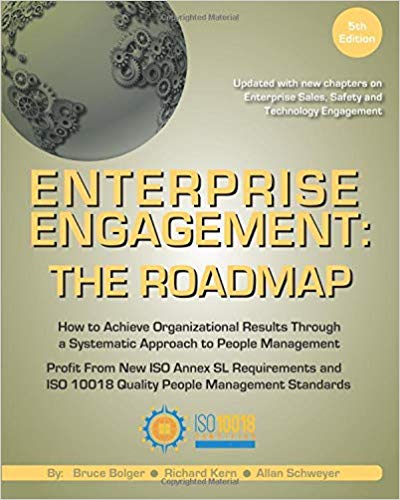 Online:
• 10-minute short course: click here for a 10-minute introduction to Enterprise
• Engagement and ISO standards on Coggno.com.
• 5-minute Audiopedia summary of the Enterprise Engagement field.
Services:
• The International Center for Enterprise Engagement at TheICEE.org, offering: ISO 10018 certification for employers, solution providers, and Enterprise Engagement technology platforms; Human Resources and Human Capital audits for organizations seeking to benchmark their practices and related Advisory services for the hospitality field.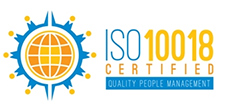 • The Engagement Agency at EngagementAgency.net, offering: complete support services for employers, solution providers, and technology firms seeking to profit from formal engagement practices for themselves or their clients, including Brand and Capability audits for solution providers to make sure their products and services are up to date.
• C-Suite Advisory Service—Education of boards, investors, and C-suite executives on the economics, framework, and implementation processes of Enterprise Engagement.
• Speakers Bureau—Select the right speaker on any aspect of engagement for your next event.
• Mergers and Acquisitions. The Engagement Agency's Mergers and Acquisition group is aware of multiple companies seeking to purchase firms in the engagement field. Contact Michael Mazer in confidence if your company is potentially for sale at 303-320-3777.
Enterprise Engagement Benchmark Tools: The Enterprise Engagement Alliance offers three tools to help organizations profit from Engagement. Click here to access the tools.
• ROI of Engagement Calculator. Use this tool to determine the potential return-on-investment of an engagement strategy.
• EE Benchmark Indicator. Confidentially benchmark your organization's Enterprise Engagement practices against organizations and best practices.
• Compare Your Company's Level of Engagement. Quickly compare your organization's level of engagement to those of others based on the same criteria as the EEA's Engaged Company Stock Index.
• Gauge Your Personal Level of Engagement. This survey, donated by Horsepower, enables individuals to gauge their own personal levels of engagement.
For more information, contact Bruce Bolger at Bolger@TheEEA.org, 914-591-7600, ext. 230.