ISO 10018 Certification Update: Would Your Company Quality for ISO 10018?
In Part 1 of this series on ISO 10018, ESM interviewed Dr. Ron McKinley and Lee S. Webster of the International Center for Enterprise Engagement at TheICEE.org on their progress with ISO 10018 Quality People Management. In Part 2, we offer a checklist that enables you to quickly determine how close your company may be to achieving certification.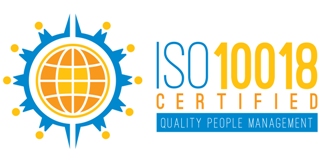 The chart below will help you determine how close your organization is to achieving ISO 10018 certification. If you answer "Yes" to the first two questions, your organization is probably well on its way to compliance. If your organization can honestly report that it has a formal plan to address each of these issues, ISO 10018 certification could be within your grasp. For more detailed scoring, see the
Enterprise Engagement Alliance's Free Benchmarking Tools
.
Important note:
ISO 10018 standards provide considerable leeway on how an organization specifically addresses the issues below. The emphasis placed on each element depends on an organization's specific brand, culture, people, situation and goals.
| | | |
| --- | --- | --- |
| | | Yes/No |
| Leadership | The CEO and board make the strategic engagement of all stakeholders a mission critical part of the business plan and scorecard. | |
| A Formal Plan | The CEO assumes direct responsibility for a strategic, tactical, and auditable plan for engaging all stakeholders that involves all leadership with stakeholder input with system for implementation and management in a manner that fosters alignment across the organization. | |
| Audiences | Leadership considers the interests of all interested parties from customers, employees, distribution partners to vendors, communities, regulators and investors in all business plans and in managing risks. | |
| Customers | There is a strategic and tactical process in place to manage customer loyalty and communication programs to build meaningful relationships that aligns with the organizations brand promise and culture. | |
| Employees | The organization has a platform that addresses all the engagement levers below so that employees understand how their actions support organizational goals and have the information, tools and inspiration they need to succeed. | |
| Distributors/ Partners | There exists a means of building better relationships with distribution partners by addressing all the key levers of engagement required to gain their trust and commitment; i.e. providing them information about your organization's culture and goals and how they can benefit for their own businesses. | |
| Vendors | The ability for suppliers to quickly gain access to information that better helps them understand your organization's culture, goals, and other needs and recognizes those who consistently perform. | |
| Communities | A means for any community involved with your organization to gain the latest information, tools, and inspiration to engage, as well as to provide feedback or submit suggestions or new product or service ideas. | |
| | | |
| --- | --- | --- |
| Engagement Lever | Description | Yes/No |
| Enterprise Branding | A centralized, 360-degree brand proposition that aligns the interests of your entire organization toward a common brand, culture, values, and goals. An Enterprise Engagement portal makes it easier to convey a common message across an organization's constituency. | |
| Assessment and Feedback | The organization has a means of conducting surveys and promoting feedback to maintain an ongoing 'pulse' of the organization, its business units, managers, employees, customers, distribution partners, etc., and that this information is put into the hands of everyone who can act upon the findings. | |
| Leadership Coaching | Your company has a system to make sure that the information coming from the assessment process is fed back to the entire organization, starting with managers, and that there is a process for coaching managers who fail to support organizational values. | |
| Communications | You have a full suite of methods for uniting the organization in the way of a hometown newspaper to regularly inform everyone inside and outside of the organization about the latest news, how-to, or other helpful information. | |
| Learning | There is integration of brand, culture, values, and objectives, into learning programs so people know how their capabilities can contribute to the success of the organization or their own growth opportunities. | |
| Social Media/ Collaboration | An ongoing means exists for communities to share information, make suggestions and suggest solutions, in a format from which the entire community can benefit. | |
| Innovation | A means for generating suggestions for performance improvement, safety, new products, wellness, etc., and to manage the selection and implementation process is baked into processes. | |
| Incentive Programs | Campaigns are designed to focus specific or multiple audiences on attaining specific goals by doing the right things during defined periods in a sustainable manner. | |
| Recognition | Easy ways exist for managers to recognize employees, distribution partners, or vendors, and for peers to recognize peers for performance and actions that support the brand proposition or other business goals, i.e., safety, wellness, innovation, etc. | |
| Rewards | The organization has concrete, meaningful and memorable ways of rewarding people for accomplishments that are clearly distinguishable from compensation that support the brand, values, or goals. | |
| Analytics and ROI | The organization has a method for collecting and aggregating as much data as possible from interaction to correlate engagement and performance, identify strengths and weaknesses, refine strategies and measure the financial ROI of engagement expenditures. | |
For More Information
Bruce Bolger
Enterprise Engagement Alliance
914-591-7600, ext. 230
Bolger@TheEEA.org
---
Master the Principles of Enterprise Engagement to Achieve Organizational Goals and Enhance Your Career
Profit from a new systematic approach to engagement to enhance your organization's brand equity; increase sales, productivity, quality, innovation, and safety, and reduce risks.
Achieve ISO 10018 Quality People Management Certification to demonstrate your organization's strategic commitment to people to your customers, employees, distribution partners, vendors, communities, investors, and regulators.
Live Education:
Enterprise Engagement in Action Conference at Engagement World
, April 3, 2019, in San Francisco, in conjunction with the Selling Power Sales 3.0 Conference. Learn about the economics, framework, and implementation process for an ISO certifiable approach to achieving organizational objectives by strategically fostering the proactive involvement of all stakeholders.
Learn more and register now
.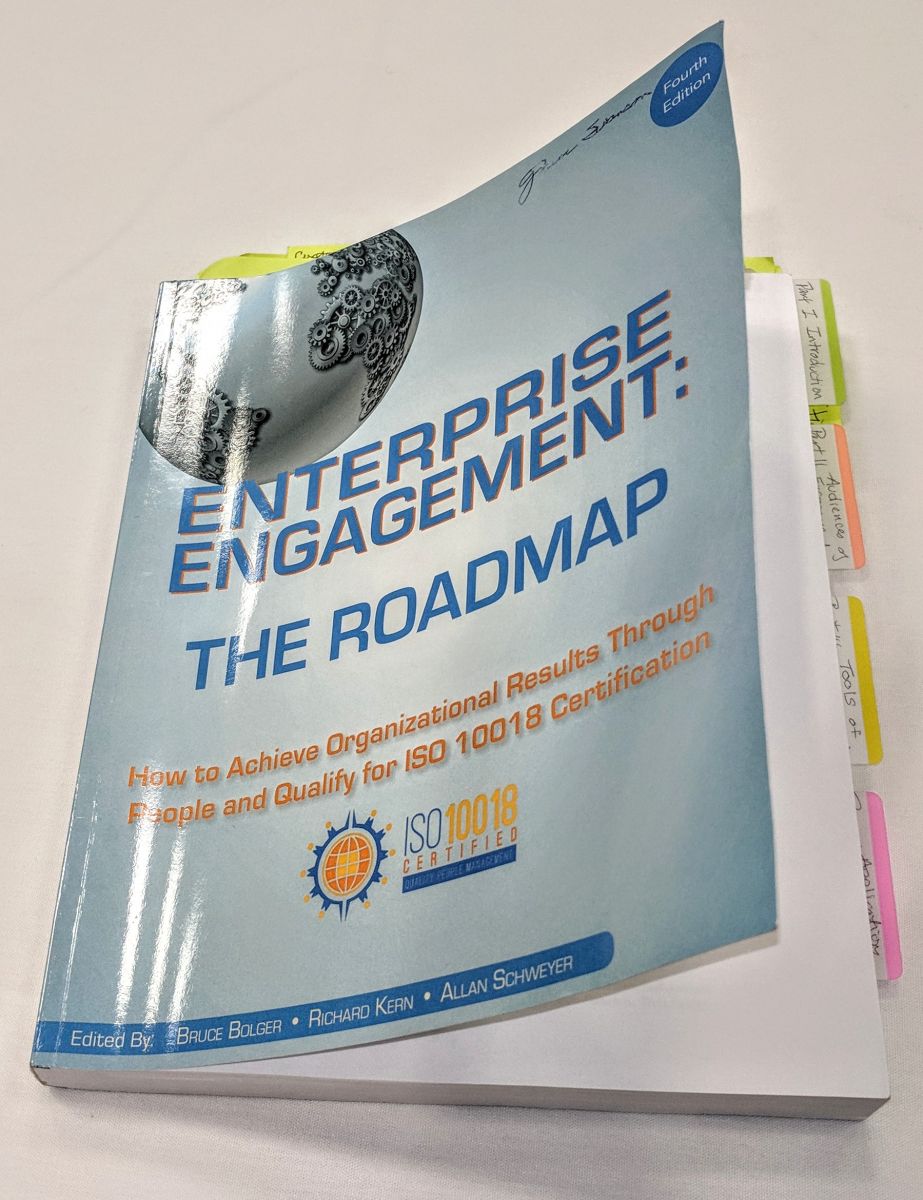 In Print:

Enterprise Engagement: The Roadmap 4th Edition, How to Achieve Organizational Results Through People and Quality for ISO 10018 Certification.
The first and most comprehensive book on Enterprise Engagement and the new ISO 9001 and ISO 10018 quality people management standards.
Online:

The Enterprise Engagement Academy at EEA.tmlu.org
, providing the only formal training on Enterprise Engagement and the new ISO 9001 and ISO 10018 quality people management standards. Provides preparation for professionals to support organizations seeking ISO 10018 employer or solution provider certification, as well as elective courses on Trade Show Engagement, Rewards and Recognition, Government, and other topics.
Plus
: 10-minute short course:
click here
for a 10-minute introduction to Enterprise Engagement and ISO standards on
Coggno.com
.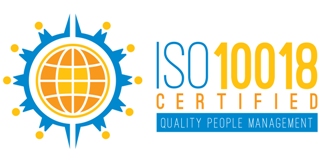 Services: The International Center for Enterprise Engagement at TheICEE.org
, offering: ISO 10018 certification for employers, solution providers, and Enterprise Engagement technology platforms; Human Resources and Human Capital audits for organizations seeking to benchmark their practices and related Advisory services for the hospitality field.
The Engagement Agency at EngagementAgency.net
, offering: complete support services for employers, solution providers, and technology firms seeking to profit from formal engagement practices for themselves or their clients, including Brand and Capability audits for solution providers to make sure their products and services are up to date.
Enterprise Engagement Benchmark Tools:
The Enterprise Engagement Alliance offers three tools to help organizations profit from Engagement.
Click here
to access the tools.
• ROI of Engagement Calculator. Use this tool to determine the potential return-on-investment of an engagement strategy.
• EE Benchmark Indicator. Confidentially benchmark your organization's Enterprise Engagement practices against organizations and best practices.
• Compare Your Company's Level of Engagement. Quickly compare your organization's level of engagement to those of others based on the same criteria as the EEA's Engaged Company Stock Index.
• Gauge Your Personal Level of Engagement. This survey, donated by Horsepower, enables individuals to gauge their own personal levels of engagement.
For more information, contact Bruce Bolger at Bolger@TheEEA.org, 914-591-7600, ext. 230.