New Wise Marketer Publisher Q&A on the Future of Loyalty
Rick Ferguson is the new CEO of
The Wise Marketer Group
, and Editor-in-Chief of The Wise Marketer, which will be producing two half-day Loyalty Academy workshops at Engagement World, April 26. Paid registrants and/or a colleague of the Engagement University & Expo and the E2MA Red Diamond Congress on face-to-face engagement will be entitled to attend one of the half-day sessions of the
Loyalty Academy
at no cost. We recently sat down with Ferguson for a brief Q&A.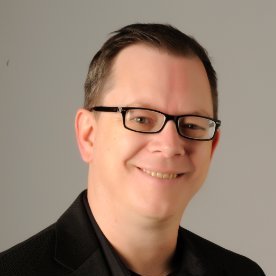 Q: What do you think are the major changes taking place in loyalty, and how does that relate to the field of Enterprise Engagement – fostering the proactive involvement of people both inside and outside the enterprise?
A: When the modern loyalty program first arrived with the launch of the American Airlines AAdvantage program in 1981, marketers viewed loyalty as a tactic designed to achieve a specific result – in this case to improve the retention of and increase the yield from a company's best customers. As loyalty evolved, it merged with broader enterprise-wide initiatives such as Customer Relationship Management (CRM) to comprise a marketing strategy that puts the customer at the center of a company's sales and marketing efforts. As organizational disciplines such as Enterprise Engagement come to the fore, we further see companies incorporate loyalty as a key element in their engagement strategy as they build organizations that recognize and reward customers, employees, salespeople and distribution partners to foster long-term, sustainable value for both customers and stakeholders. Properly positioned, loyalty is no longer a marketing tactic. It sits at the center of your company's strategic vision.
Q: What's your vision for the Wise Marketer and Loyalty Academy?
A: We're proud to inherit the legacy of the Wise Marketer, founded 20 years ago by Robin and Peter Clark, to deliver timely unbiased news, opinion and research on the customer loyalty industry. Our goal is to expand on that legacy by building the Wise Marketer into a global media enterprise that continues to deliver the most comprehensive and valuable coverage of the industry. We're also promoting the idea of loyalty as an established marketing discipline with the launch of our Certified Loyalty Marketing Professional program through the Loyalty Academy. And finally, we're offering Loyalty Academy memberships to build a global community of loyalty professionals. Our goal is to be the premiere resource for loyalty marketers around the world.
Q: Who do you define as your audience?
A: Our audience is any executive in both consumer and business-facing companies with accountability for building and maintaining profitable customer relationships. That accountability ultimately rests with the C-Suite, so you'll see us continue to engage with C-Suite executives through our publishing, educational and conference activities. Marketers with day-to-day accountability for customer programs will find value in our advanced topics and educational workshops, while marketers interested in building a career in the loyalty industry will be able to advance their professional development by earning certification as a loyalty professional through our Loyalty Academy curriculum.
Q: How important is the link to the employee or distribution partners to customers in terms of building loyalty? If it's important, do you think companies are making this connection?
A: It's supremely important that every customer-facing employee or partner of your enterprise understands the critical role they play in building and maintaining strong customer relationships. Some marketers continue to hold the incorrect view that loyalty marketing is about "buying" loyalty or "bribing" customers for their loyalty. In fact, the opposite is true: Loyalty marketing is about the enterprise demonstrating its loyalty to its best customers. To properly demonstrate that loyalty, every part of the enterprise must be focused on customer relationships, with every employee, salesperson and partner working in concert to deliver a seamless experience and to recognize and reward best customers. The most successful companies in the world deliver on this model – think Amazon, Starbucks, or Starwood. It's become such an essential component of business success that Wall Street is now rewarding companies for their investment in loyalty.
Q: What are the new types of skills and knowledge to businesses?
A: The most critical skill required of a customer-centric organization – and the one unfortunately in such short supply – is the ability to analyze customer data for actionable insight, and then translate that insight into marketing activity. The problem used to be that companies didn't have any data on their customers. Now the opposite is true: We have so much data from so many different sources that trying to make sense of it often feels like drinking from a fire hose. What we hope to do through the Loyalty Academy is teach the skills required for marketers to function as the bridge or conduit between their data analytics activity and their creative digital marketing execution. By learning these skills, you'll be able to focus your efforts on mining and acting on the data most predictive of relationship value.
Q: What did you learn from your days of pioneering loyalty thought leadership research and content that can be applied today?
A: I was fortunate to have as my first mentor in this business a gentleman named Rick Barlow, the founder of Frequency Marketing and COLLOQUY and one of the pioneers in the customer loyalty space. Rick focused on the simple and fundamental principles of customer loyalty – the idea that customer relationships can be enabled and managed; that some customers are more valuable than others and therefore deserving of special treatment; and that customers are motivated by rewards and recognition. Those principles are rooted in basic human psychology, and as such are just as relevant and applicable today as they were 20 years ago. With the advent of mobile and digital marketing tools and platforms, we have collectively achieved unprecedented marketing efficiency, but message effectiveness has often lagged behind. By grounding your marketing strategy in the principles of customer loyalty, you can ensure that your marketing is as effective as it is efficient. That's the secret to success.