ECSI: Proof That Engagement Pays Big Dividends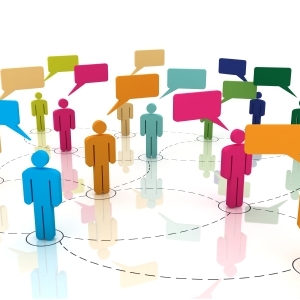 Even top corporate executives who are aware of engagement practices aren't always aware of the financial return they can deliver.
By Gary Stoller
Quick jumps to content
NOT ON THEIR RADAR
A HARD-HEADED STRATEGY
AN ESTABLISHED LINK
SELF-DIRECTION IS KEY
CUSTOMER & COMMUNITY ENGAGEMENT

The Engaged Company Stock Index shows that companies with high levels of employee, customer and community engagement financially outperform many of America's biggest corporations. Yet, many companies have no engagement policies at all.
"Many companies aren't aware that investing in employees and the community pays off in terms of value," says Alex Edmans, Professor of Finance at the London Business School. "People still have the zero-sum mentality that a dollar given to employees is a dollar taken away from shareholders. So they try to invest as little as possible."
Even managers who are aware of the benefits of investing in employees may not do so, because it only pays off in the long run, according to Edmans, who is currently on leave from the University of Pennsylvania's renowned Wharton School. "Many managers are pressured to meet short-term earnings targets."
The Engaged Company Stock (ECSI) reveals that, from Oct. 1, 2012, through Dec. 31, 2014, companies with high engagement scores outperformed all of the companies comprising the Standard & Poor's 500 stock index by more than 22 percentage points.
The 45 companies with high engagement scores represent numerous industries and include Delta Air Lines, Nike, Hershey, General Electric and pharmaceutical giant Eli Lilly.
NOT ON THEIR RADAR
But leaders of most companies don't have engagement on their radar, says consultant S. Chris Edmonds, CEO of The Purposeful Culture Group, noting that top management officials have never been asked to manage engagement proactively. Edmonds, who has authored or co-authored seven books, including The Culture Engine, explains that "They've never had bosses that did it, and they're not being asked to do it today."
Edmonds recently met a CEO who said he didn't care about happy employees. "He just wants them to produce," Edmonds says. "Leaders like this are ignoring the reams of data that prove engaged employees serve customers better, produce better and are healthier – which saves lots of money."
Engagement is "a top-down-driven strategy or practice," says Doug Brown, President of Engaged2Perform, a consulting company in Waterloo, Canada. "If senior leadership doesn't buy in or doesn't understand engagement, the company isn't likely to have engagement polices." Even top corporate executives who are aware of engagement practices aren't always aware of the financial return they can deliver, Brown says.
A HARD-HEADED STRATEGY
Daniel Pink, the author of five best-selling books about the changing world of work, says top management of companies with few or no engagement policies will only see the value of them when they understand that "the pursuit of engagement isn't some soft-hearted ideal but a hard-headed business strategy."
Companies don't innovate and "tend to follow what competitors do," says Laura Gonzalez Alana, a Fordham University Assistant Professor of Finance and Business Economics. "If it becomes fashionable to engage, they engage," she says. "It's lack of perspective and, above all, risk aversion."
Gary Brose has owned more than a dozen companies in the last 30 years, written two employee management books and maintains the website smallbizsherpa.com. "Short-term fixes are always more attractive" for companies, he says. "Engagement policies are long-term fixes and not guaranteed to bring results, especially when embraced half-heartedly."
Brose notes that a company with well-designed engagement policies trusts and believes in its workforce, adding, "I'm not sure that management who believes strongly in running a tight ship, micro-managing or improving profits by cutting costs would ever be disposed to radically altering that path and building from within."
He says it costs "a bit more" for companies to develop engagement programs, perhaps by paying higher wages or increased community interaction. "But the cost is modest compared to the potential gain – especially for large public companies that stand to prosper, not just on the bottom line, but also in their stock price."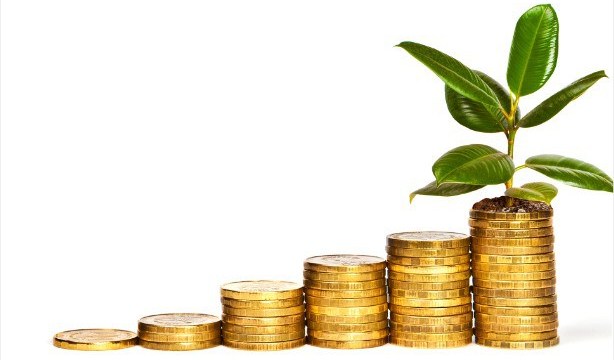 AN ESTABLISHED LINK
Some companies are trying to do engagement in house but don't have the budget to pitch the programs through, says Doug Brown, "so the engagement programs don't get the full attention they need and don't generate desired results."
Dan Pink, whose books include Drive and To Sell Is Human, says "the research is piling up to indicate that engagement can lead to better business performance." Alex Edmans points to his own research paper as proof that companies with high levels of engagement outperform the stock index and competitors.
The study showed the 100 best American companies to work for – those with a high level of employee satisfaction – outperformed their competitors by 2%-3% on the stock market during the 26-year period from 1984 to 2009. "That's a 26-year period that includes both booms and recessions, and so is not specific to a certain time period," Edmans explains. "On average, high employee satisfaction is indeed linked to higher shareholder returns."
A 2013 Gallup report, "State of the American Workplace," found that organizations with an average of 9.3 engaged employees for every actively disengaged employee achieved 147% higher earnings per share than their competition in 2011-2012. The report also concluded that organizations with an average of 2.6 engaged employees for every actively disengaged employee experienced 2% lower earnings per share than competitors.
Gallup estimates that actively disengaged employees cost the United States $450 billion-$550 billion annually in lost productivity. Such employees are more likely to steal from their companies, negatively influence their coworkers, miss workdays and drive customers away, Gallup researchers note.
SELF-DIRECTION IS KEY
John Tschohl has spent decades educating companies about the need to develop service-oriented cultures to build market share. He is the President of the Service Quality Institute, which aims to retain and increase customers by improving a company's workforce and establishing a culture of superior customer service.
"My research shows that a 'service leader' [organization] gets a minimum 25% increase in company value," he says, adding that most companies talk about engagement policies "but don't walk the talk." Companies with few or no engagement policies "line their own pockets and screw the customer," Tschohl says.
The traditional management view, Edmans says, is that employee satisfaction is costly to the bottom line. But he says his research paper shows otherwise. "Hopefully, large-scale systematic evidence will help change this long-standing view that companies maximize shareholder value by trying to pay their employees as little as they can get away with."
The key to successful employee engagement, Pink says, "is self-direction – allowing workers some measure of autonomy over what they do, how they do it, when they do it and who they do it with."
Brown says companies with engaged employees have higher productivity. Their employees are more loyal and committed to the companies' goals, and the companies have a better chance to attract talented, new employees. Engaged employees are often committed to a company's cost-control procedures and finding better and more efficient ways to do business.
In a recent American Management Association survey of more than 1,200 executives and managers, 52% said their employees are less loyal than five years ago. In fact, only 11% viewed their employees more loyal.
"It seems employee loyalty has declined sharply in recent years among large North American organizations," says AMA Vice President Sam Davis. The survey, which was completed Dec. 1, also revealed that declining employee loyalty is thought to harm organizations, causing low morale, disengagement, growing distrust and lack of team spirit, according to survey respondents.
"A lot of times employees leave a company because they have difficulty working with a boss or don't like the culture of the company," Brown explains. "There could be engagement issues tied in."
CUSTOMER & COMMUNITY ENGAGEMENT
Customer engagement is also imperative for a company, says Brown. He feels that businesses need to engage their clients to build strong working relationships and generate repeat sales, and that can lead to innovation and new ideas.
Many companies are also beginning to realize that community engagement affects brand recognition and satisfaction. "Astute business leaders realize the need to pay attention to their communities," says Brown. "That's particularly important, because with social media today it doesn't take a lot to have negative comments posted and circulated on the Internet."
He believes strong engagement policies lead to better financial results, but adds that stock performance isn't always tied to just a company's level of engagement. "Certain industries may have negative pressures – external facts affecting their stock price and performance," Brown says. "Look at the petroleum industry. The drop in oil prices has had a significant effect on stock performance."
Edmans cautions that firms shouldn't blindly try to increase employee engagement, but instead balance the costs and benefits. He says it's akin to companies with small boards of directors that have higher valuation ratios, adding, "This doesn't mean that every firm should reduce the size of its board of directors."
Gary Brose believes some companies make the leap toward engagement policies after seeing a competitor or another company with such policies having success. "Sometimes the light bulb must go on, and managers recognize the modest way their staff stacks up to someone else," he says. "But, ultimately, it has to be something they find themselves believing because it matches their core values."