World Economic Forum Announces Metrics for Stakeholder Capitalism
What does the arrival of Stakeholder Capitalism mean to businesses? According to the web show:
BOA's Moynihan agrees. He suggests that human capital management practices could even one day affect the amount companies pay for business loans. "There is no doubt that there is a material risk to poor human capital management practices," even suggesting that poor people management practices are a major contributor to business failures.
Says WEF's Schwab: "We are living in the age of Stakeholder Capitalism. It will require new measures. The pressure is coming from investors, employees, customers, no one will escape. The question is not whether to do it. It is will we be too late and lose a competitive advantage?"
Stakeholder Capitalism is a board and CEO-level process, says Di Sibio, EY Chairman, "The board has top accountability for ESG adherence but I think it's the responsibility of the board to work jointly with management so that ESG responsibility is integrated deeply into the culture of the company. I don't see a differentiation from the board and the rest of the company. ESG should be at the core of any decision as a twin to the economic considerations—economics, strategy, and ESG are deeply intertwined."
A Lack of Understanding and Legal Questions
The challenge, panelists admit, is that board level people have little understanding of Stakeholder Capitalism. "This is something that is evolving as we speak. Many board members come from another era. We need to educate boards and directors but I think it's important that boards talk with CEOs about what they are going to do around different areas of Stakeholder Capitalism and how they are going to get to the metrics. They should be asking a lot of questions."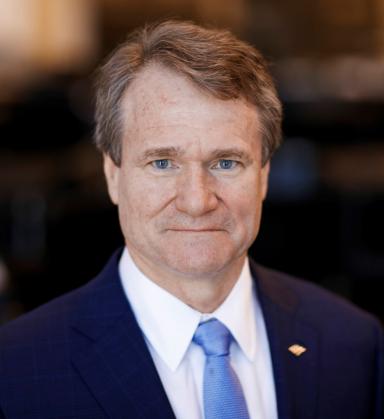 Moynihan believes the tide is turning. "If you get into a lawsuit, you have to put facts on the table. If we get sued about hiring, discrimination, wouldn't we have to have disclosures? And, if we don't have them, doesn't it look like we're trying to hide something? Again, people can take a different point a view, but that's a short-term point of view. Talk about brand disruption. If you don't care about what society cares about and you're trying to hide it, I think you have big risk for brand, employee and investor disruption."
The speakers generally agree that about 30% to 40% of companies have begun the journey toward a formal human capital management disclosure plan and that the pace will quicken as proxy season arrives early this coming year. Companies are already on the path because shareholders, customers, and employees are pushing, they agree.
The energy now should not be on just setting up disclosure metrics, but on taking the steps to improve those metrics, Moynihan insists.
---
Master the Principles of Stakeholder Capitalism And Implementation Through Enterprise Engagement