New Books Focus on Gratitude, Culture, Experience-Led Enterprises, and People ROI
Four new books focus on: how gratitude can improve morale, efficiency and profitability; strategies to reduce organizational griping; a new approach to maximize the customer experience through a holistic approach, and how to better measure the value of human capital.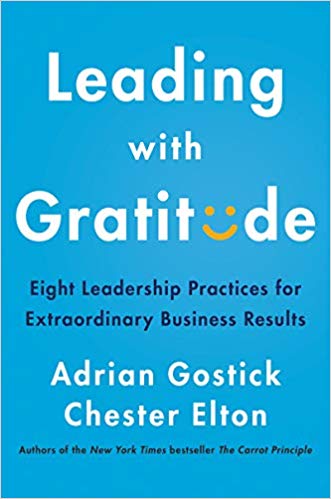 A series of new books are now available on how to humanize the workplace.
In Chester Elton and Adrian Gostick's new book, "
Leading With Gratitude
,' the authors share research that shows that "gratitude boosts employee engagement, reduces turnover, and leads team members to express more gratitude to one another—strengthening team bonds." The authors assert that studies "have also shown that gratitude is beneficial for those expressing it and is one of the most powerful variables in predicting a person's overall well-being—above money, health, and optimism." As an example, the authors site the WD-40 Company, whose leadership "gave thousands of managers training in expressing gratitude to their employees" and, as a result, "saw record increases in revenue." The authors share eight ways that managers can show employees they are valued.
They highlight leaders such as Alan Mulally of Ford and Hubert Joly of Best Buy who they say have successfully incorporated the practice of gratitude into their leadership roles. The authors believe that showing gratitude "isn't just about being nice, it's about being smart—really smart—and it's a skill that everyone can easily learn." Elton and Gostick are the principles of
The Culture Works
, a culture advisory firm, and are well-known public speakers and authors.
Turning Complaints Into Culture Change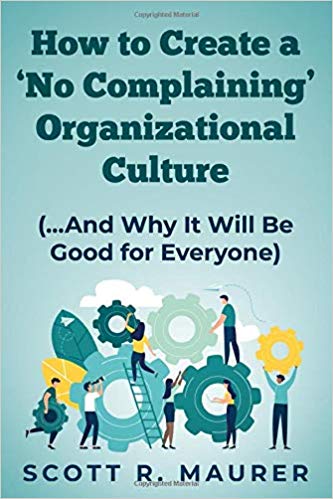 In "How to Create a '
No Complaining' Organizational Culture…And Why it Will Be Good for Everyone
," author Scott Maurer provides what he says is a practical system that everyone in all levels of and organization can follow to pursue healthy sustainable culture change. Mauer is founder of
Remedium Solutions
, a culture advisory service. His approach focuses on teaching employees to recognize that frequent complaining among employees is a signal for the need for immediate culture change. The author argues that when complaining is addressed proactively, organizations can enjoy an increase in productivity, creativity, problem solving, employee health, morale, retention, engagement, and more. The book offers advice on how to focus on problem-solving, hold productive conversations to reduce tension, better understand relationship dynamics; streamline and align communications; improve self-awareness and emotional health, and establish formal or informal peer support structures to create a sense of purpose, loyalty, and employee well-being.
The Convergence of Customer and Employee Experience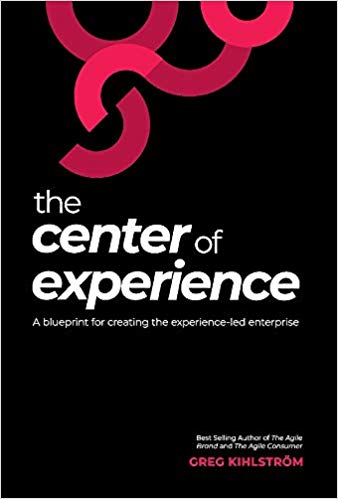 The new book, "
In the Center of Experience: The Blueprint for Creating an Experience-Led Enterprise
," asserts that business is at an "inflection point in the relationship between brands and their audiences, where customers and employees are demanding better and more valuable experiences." Author Greg Kihlstrom, President and Chief Experience Officer at
Cravety
, an agency focusing on employee and customer experience, says that "companies must keep up with this demand in order to remain competitive." This, he says, includes competition for both customers as well as employees. He believes that organizations that start the customer experience process internally have the greatest potential to achieve long-term benefits.
The book is designed to provide a blueprint for organizations to implement a center of excellence incorporating brand experience, including the customer and employee experience. The book covers the following elements: brand, governance, culture, platform, measurement, and environment. The author provides recommendations on how organizations can implement their own "Centers of Experience" and how to measure success.
The ROI of People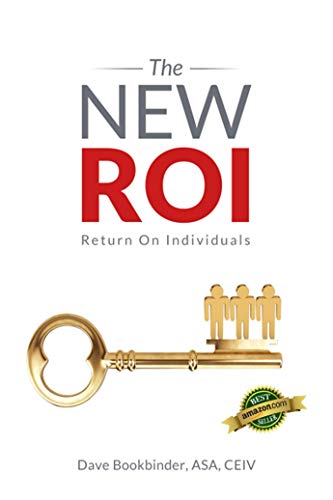 Dave Bookbinder
, Senior Director of CFGI, a financial advisory company, argues for more focus on the value of human capital in business valuations. In his book, "
The New ROI: Return on Individuals
," he points out that while many executives say that people are their organizations' No. 1 assets, he believes that when it comes to valuations, most organizations put more value on patents and trademarks than on people. The book explores ways to put more quantifiable value on the value of human capital. This includes strategies to promote greater workforce value by creating "difference makers," increasing employee success, improving happiness, reducing the impact of toxic employees, generating innovation through trust, embracing and improving corporate culture, and much more. Author Dave Bookbinder and over 20 collaborators share strategies to achieve these goals and new ways to quantify the value of human capital.
---
Master the Principles of Enterprise Engagement to Achieve Organizational Goals and Enhance Your Career
Profit from a new strategic and systematic approach to engagement to enhance your organization's brand equity; increase sales, productivity, quality, innovation, and safety, and reduce risks.
Get trained to become a Chief Engagement Officer for your organization.
Learn how to create Sustainability or Integrated Reports for Your Organization or Clients.
Resources: The Brand Media Coalition, the only guide to the story-telling power of brands and where to source them for business, event, promotional gifting, and rewards and recognition.
Enterprise Engagement Solution Provider Directory
. The only directory of engagement solution providers covering all types of agencies and tactics as well as insights on how to select them.
Communities: The Enterprise Engagement Alliance and Advocate and the Brand Media Coalition free resource centers offering access to the latest research, news, and case studies; discounts, promotions, referrals, and commissions, when appropriate to third-party solution providers from participating coalition solution provider members.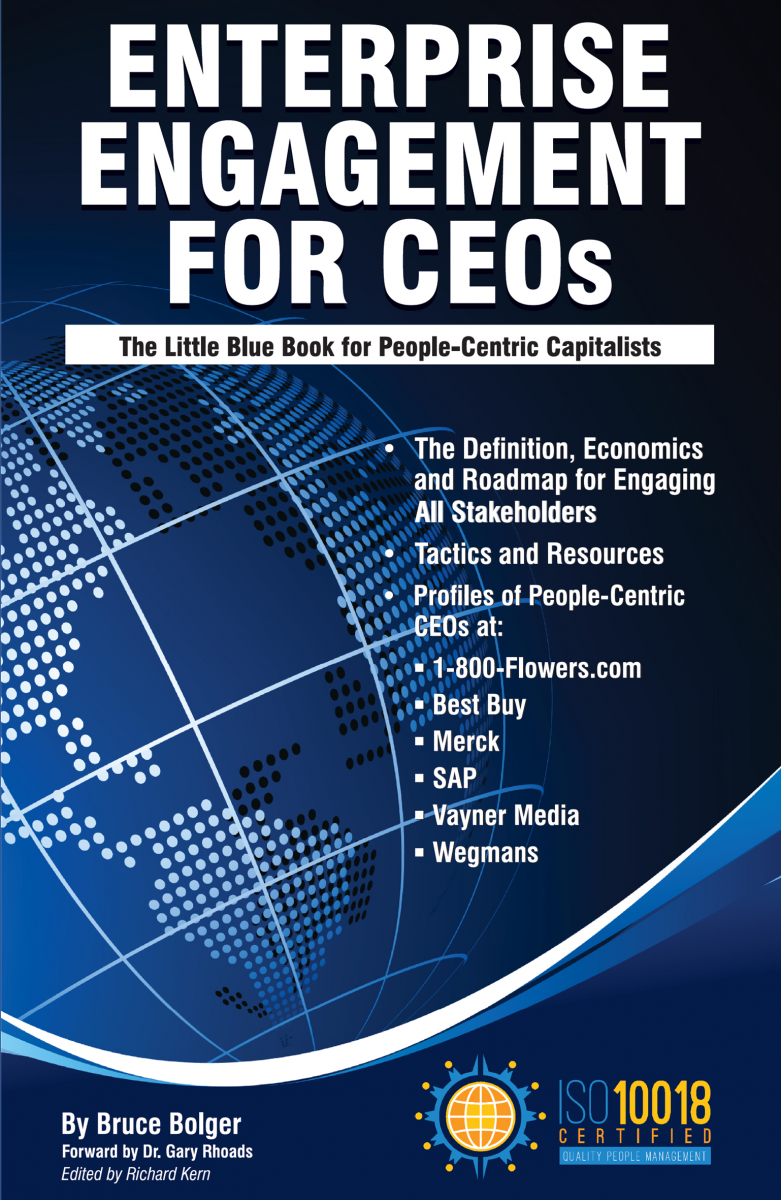 Enterprise Engagement: The Roadmap 5th Edition
The first and most comprehensive book on Enterprise Engagement and the new ISO 9001 and ISO 10018 quality people management standards. Includes 36 chapters detailing how to better integrate and align engagement efforts across the enterprise. (312 pages, $36.)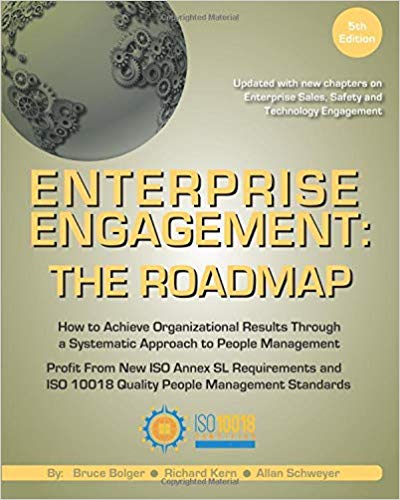 Online:
10-minute short course: click here for a 10-minute introduction to Enterprise Engagement and ISO standards from the Coggno.com learning platform.
Services:
• The International Center for Enterprise Engagement at TheICEE.org, offering: ISO 10018 certification for employers, solution providers, and Enterprise Engagement technology platforms; Human Resources and Human Capital audits for organizations seeking to benchmark their practices and related Advisory services for the hospitality field.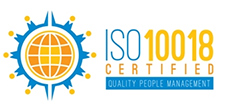 • The Engagement Agency at EngagementAgency.net, offering: complete support services for employers, solution providers, and technology firms seeking to profit from formal engagement practices for themselves or their clients, including Brand and Capability audits for solution providers to make sure their products and services are up to date.
• C-Suite Advisory Service—Education of boards, investors, and C-suite executives on the economics, framework, and implementation processes of Enterprise Engagement.
• Speakers Bureau—Select the right speaker on any aspect of engagement for your next event.
• Mergers and Acquisitions. The Engagement Agency's Mergers and Acquisition group is aware of multiple companies seeking to purchase firms in the engagement field. Contact Michael Mazer in confidence if your company is potentially for sale at 303-320-3777.
Enterprise Engagement Benchmark Tools: The Enterprise Engagement Alliance offers three tools to help organizations profit from Engagement. Click here to access the tools.
• ROI of Engagement Calculator. Use this tool to determine the potential return-on-investment of an engagement strategy.
• EE Benchmark Indicator. Confidentially benchmark your organization's Enterprise Engagement practices against organizations and best practices.
• Compare Your Company's Level of Engagement. Quickly compare your organization's level of engagement to those of others based on the same criteria as the EEA's Engaged Company Stock Index.
• Gauge Your Personal Level of Engagement. This survey, donated by Horsepower, enables individuals to gauge their own personal levels of engagement.
For more information, contact Bruce Bolger at Bolger@TheEEA.org, 914-591-7600, ext. 230.