New Book: Enterprise Engagement for CEOs Targets People-Centric Capitalists
- Dr. Gary Rhoads, Co-Founder, Enterprise Engagement Alliance
Dr. Rhoads is Professor of Marketing and Entrepreneurship, Marriott Graduate School of Business at Brigham Young University in Salt Lake City and Chairman of Xvoyant, a fast-growing sales engagement company, and before that, founder of Allegiance, the first Enterprise Engagement company focused on connecting the voice of the customer to employees.
By Dr. Gary Rhoads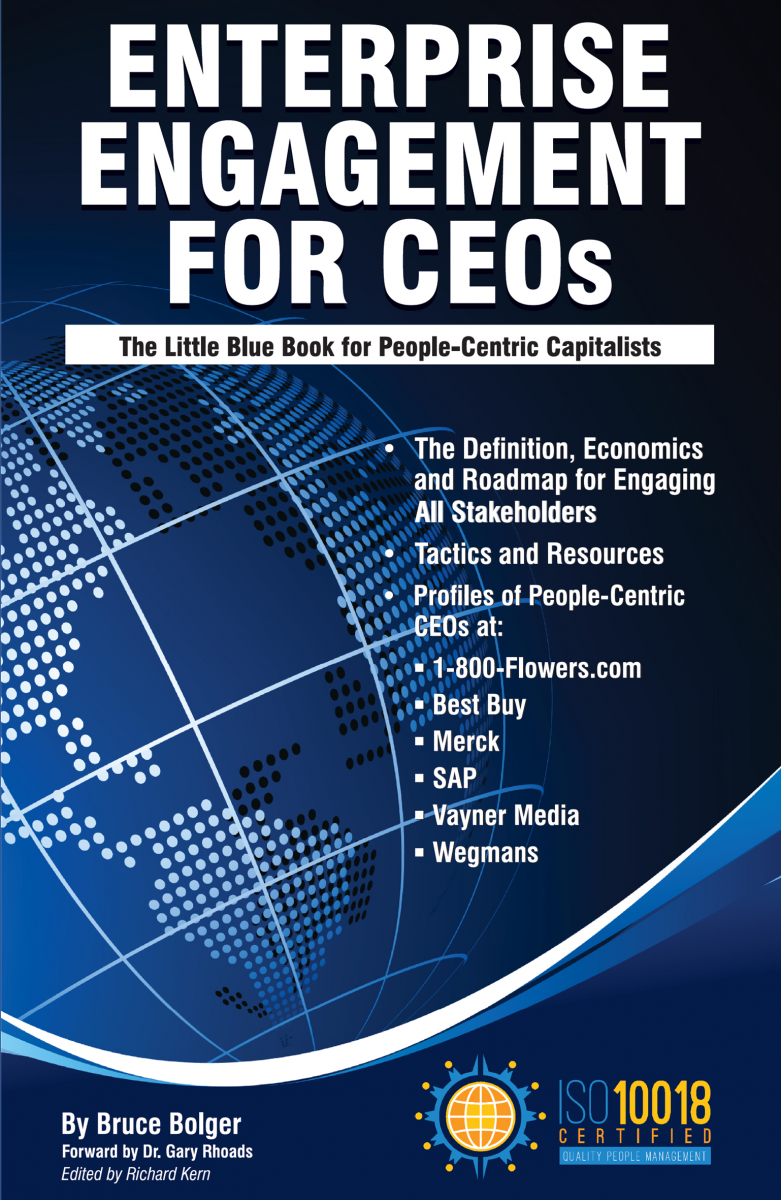 With the right focus on the value of people, capitalism can create a virtuous circle of prosperity that surpasses the potential of any other system. Enterprise Engagement for CEOs is for a new generation of leaders and proud capitalists who don't just say Human Capital is their organization's most important asset, they know it. By Human Capital, I mean not just employees or customers, but all stakeholders ˗ distribution partners, vendors, communities and investors. In the case of not-profits, this also means donors and volunteers, and in government, constituents, political donors and volunteers.

Enterprise Engagement for CEOs provides organizational leaders or anyone who aspires to be one a logical, practical guide to a new strategic and systematic approach to people management that generates greater and more sustainable financial results than the prevailing reactive, process- and short-term focused management style. It also creates a better experience for all stakeholders and a healthier, more prosperous society, not to mention greater peace of mind for boards, management and investors.

Nothing about Artificial Intelligence or any other economic force will change the fundamental principle that Human Capital is an organization's most precious asset. One would hardly know it, though, based on the way most organizations are run, not only in the U.S. but throughout the world. Despite the many CEOs who say that people are their most important asset, many take or enable actions that hurt customers, employees, communities and other stakeholders in the name of short-term profit. Human Capital is not carried as an asset on any balance sheets except under the nebulous category of goodwill, and most organizations, public or private, disclose little information to anyone that would substantiate a serious commitment to Human Capital. In fact, surveys have shown that most CEOs do not even rank people among their top five assets.
Despite Billions Spent, Nothing Changes
The result? According to Gallup, less than 40% of employees are engaged in their work ˗ a level unchanged in over a decade ˗ at an estimated cost of hundreds of billions of dollars each year. Nearly two-thirds in a Monster.com survey said they get the blues at the start of the work week. As for consumers, overall satisfaction with product and service quality remains just above 70%, hovering in the same general range since the American Consumer Satisfaction Index was created in the last century. It's no wonder that a recent Gallup survey found that only about 33% of citizens are satisfied with "things in America," despite record employment.

Organizations arguably spend hundreds of billions each year to engage their stakeholders, whether in branding and marketing, leadership recruitment and coaching, motivational speakers, engagement surveys, communications in myriad forms, training, job design, innovation and collaboration, rewards and recognition and on and on. There are probably hundreds of useful business books and motivational speakers on leadership, and an equal number of management training programs, and yet little has changed but the buzzwords.

The state of people management is analogous to the state of quality management in the 1980s, when U.S. companies spent billions on quality control and new machinery and yet encountered stubbornly high defect rates exploited by the Japanese, who were adopting a proactive, integrated approach to quality management created in the West but largely ignored here. In 1987, ISO 9001 Quality Standards created a commonly accepted framework and nomenclature with a strategic and systematic approach that helped transform quality in manufacturing, both in the U.S. and elsewhere. Now, the principles of Enterprise Engagement embodied in the new ISO Annex SL and ISO 10018 Quality People Management standards can do the same for Human Capital management.
What Makes This Book Required Reading for CEOs
The principles of Enterprise Engagement and ISO 10018 Quality People Management standards go beyond the already widely addressed issues of leadership skills to help CEOs apply the same strategic and systematic approach to people management today that ISO 9000 standards did for quality management in the 1990s. This easy-to-understand approach and completely voluntary set of ISO standards provide the principles and a roadmap from which any organization can benefit to achieve a greater return-on-investment from their current efforts to enhance their various stakeholders simply by using the proven strategic, systematic, integrated approach that transformed quality. The result is higher, more sustainable performance, a happier workforce and more satisfied customers and communities, not to mention investors.

Enterprise Engagement and ISO standards address the growing desire for a more humane capitalism that benefits all stakeholders and society by demonstrating that a strategic and systematic focus on Human Capital offers a more successful and sustainable way to run an organization of any kind.
Topics Covered
Here is the table of contents of Enterprise Engagement for CEOs:
•
Why a CEO's Guide to Enterprise Engagement?
•
The Enterprise Engagement Strategic and Tactical Implementation Process
•
The Enterprise Engagement Operating System
•
A Template for the Disclosure of Human Capital Practices and Measurements
•
The Role of the Chief Engagement Officer
•
A CEO's Enterprise Engagement Toolkit
For Bulk or Customized Copies:
Bruce Bolger, Enterprise Engagement Alliance
Bolger@TheEEA.org
; 914-591-7600, ext. 230.
---
Master the Principles of Enterprise Engagement to Achieve Organizational Goals and Enhance Your Career
Profit from a new strategic and systematic approach to engagement to enhance your organization's brand equity; increase sales, productivity, quality, innovation, and safety, and reduce risks.
Get trained to become a Chief Engagement Officer for your organization.
Achieve ISO 10018 Quality People Management Certification to demonstrate your organization's strategic commitment to people to your customers, employees, distribution partners, vendors, communities, investors, and regulators.
Learn how to create Sustainability or Integrated Reports for Your Organization or Clients.
Get up-to-speed on ISO human resources standards and guidelines to enhance HR performance.
Live Education:
Enterprise Engagement in Action
. Take advantage of a three-hour customized webinar for individuals or teams on all aspects of Enterprise Engagement, including the definition, economics, implementation framework, return on investment, ISO quality people management standards, as well as preparation for Certified and Advanced Engagement Practitioner status.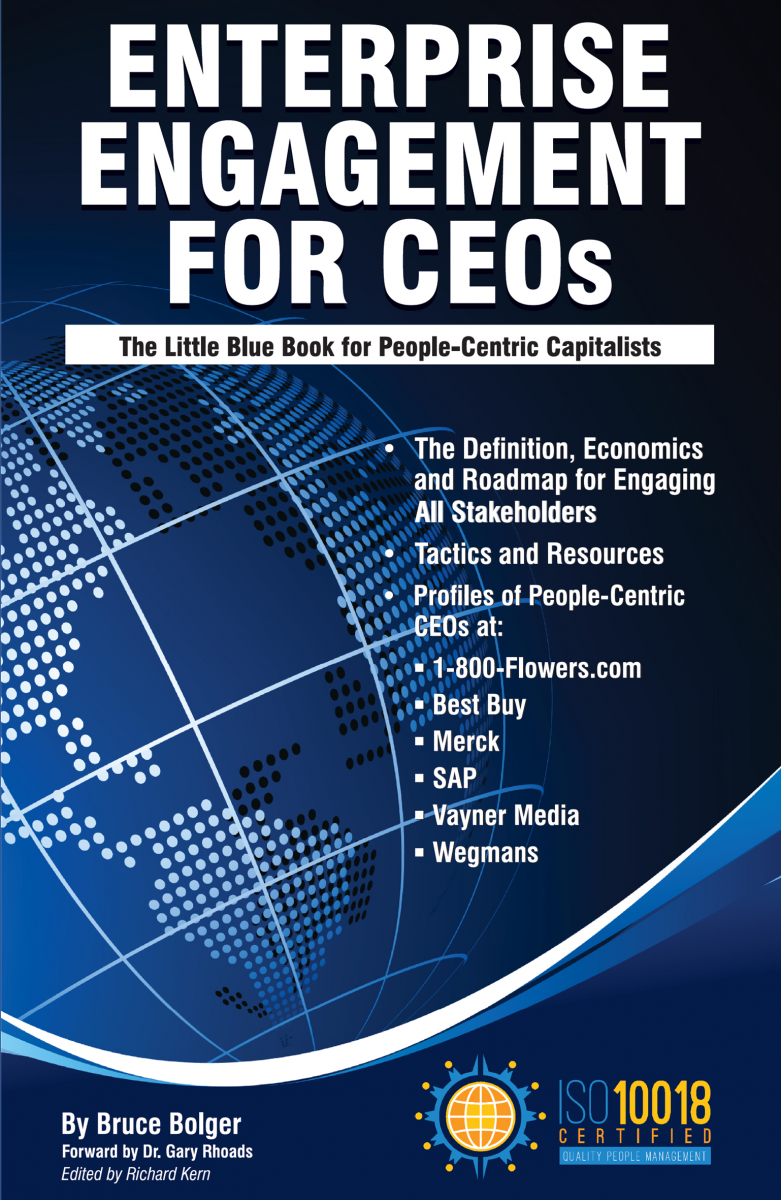 ICEE periodically runs regional one-day workshops on ISO 10018 Quality People Management principles and certification. Stay tuned for upcoming date.
In Print:
Written specifically to provide CEOs and their leadership teams a concise overview of the framework, economics, and implementation process of a CEO-led strategic and systematic approach to achieving success through people. (123 pages, $15.99)
The first and most comprehensive book on Enterprise Engagement and the new ISO 9001 and ISO 10018 quality people management standards. Includes 36 chapters detailing how to better integrate and align engagement efforts across the enterprise. (312 pages, $36.)
Online:

The Enterprise Engagement Academy at EEA.tmlu.org
, providing the only formal training on Enterprise Engagement and the new ISO 9001 and ISO 10018 quality people management standards. Provides preparation for professionals to support organizations seeking ISO 10018 employer or solution provider certification, as well as elective courses on Trade Show Engagement, Rewards and Recognition, Government, and other topics.
Plus
:
10-minute short course:
click here
for a 10-minute introduction to Enterprise Engagement and ISO standards on
Coggno.com
.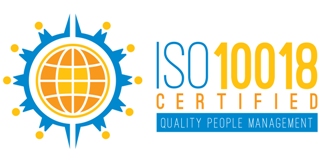 Services: The International Center for Enterprise Engagement at TheICEE.org
, offering: ISO 10018 certification for employers, solution providers, and Enterprise Engagement technology platforms; Human Resources and Human Capital audits for organizations seeking to benchmark their practices and related Advisory services for the hospitality field.
The Engagement Agency at EngagementAgency.net
, offering: complete support services for employers, solution providers, and technology firms seeking to profit from formal engagement practices for themselves or their clients, including Brand and Capability audits for solution providers to make sure their products and services are up to date.
C-Suite Advisory Service
—Education of boards, investors, and C-suite executives on the economics, framework, and implementation processes of Enterprise Engagement.
Speakers Bureau
—Select the right speaker on any aspect of engagement for your next event.
Mergers and Acquisitions.
The Engagement Agency's Mergers and Acquisition group is aware of multiple companies seeking to purchase firms in the engagement field. Contact Michael Mazer in confidence if your company is potentially for sale at 303-320-3777.
Enterprise Engagement Benchmark Tools:
The Enterprise Engagement Alliance offers three tools to help organizations profit from Engagement.
Click here
to access the tools.
• ROI of Engagement Calculator. Use this tool to determine the potential return-on-investment of an engagement strategy.
• EE Benchmark Indicator. Confidentially benchmark your organization's Enterprise Engagement practices against organizations and best practices.
• Compare Your Company's Level of Engagement. Quickly compare your organization's level of engagement to those of others based on the same criteria as the EEA's Engaged Company Stock Index.
• Gauge Your Personal Level of Engagement. This survey, donated by Horsepower, enables individuals to gauge their own personal levels of engagement.
For more information, contact Bruce Bolger at Bolger@TheEEA.org, 914-591-7600, ext. 230.