Faculty
Enterprise Engagement Curriculum and Certification
The following individuals contributed in critical ways to the creation of the curriculum and tests.
Allan Schweyer—Director of Curriculum and Certification Development

Allan Schweyer is President of TMGov.org and a Partner and Principal at the Center for Human Capital Innovation, an industry thought-leader in the field of Human Capital Management. He is also the volunteer head of research for the Enterprise Engagement Alliance, and the co-developer of the Enterprise Engagement curriculum and certification program. Schweyer directs research and education efforts and leads the design of new human capital transformation systems and strategies tailored specifically for federal, state, and local government. Educated as a labor market economist and policy analyst, Schweyer has contributed to the field for over two decades. He is the author of many books and articles on Talent management.

Stephen Mack Covey Professor of Marketing & Entrepreneurship, Department of Business Management, Brigham Young University
Gary K. Rhoads holds a Ph.D in Marketing from Texas Tech University and is currently the Stephen Mack Covey Professor of Marketing and Entrepreneurship at Brigham Young University. He presently works with start-up companies on crafting marketing strategies that accelerate company growth. He has published articles in the Journal of Marketing Research, Journal of Marketing, Journal of Personal Selling and Sales Management and serves on the board of advisors for the Center of Economic Development and Opportunity to help start-up firms successfully launch in Utah. Rhoads is the co-author of two entrepreneurship books: Stop Think Lead: Managing the Unexpected Bumps in The Road (2012)and BoomStart Marketing: Finding, Funding and Marketing New Ideas (2012) that highlight the best leadership and marketing practices of successful entrepreneurs.
Co-directors, Curriculum and Certification Development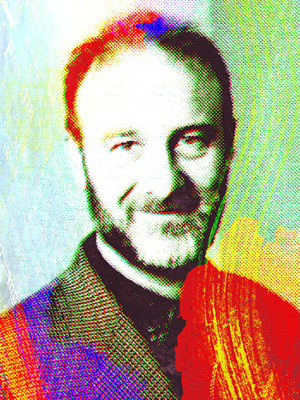 Bruce Bolger is managing director of the Enterprise Engagement Alliance and a co-developer of the Curriculum and Certification. Bolger is also president of Engagement Media and Marketing, an integrated media, marketing, and technology firm founded in 1995 that specializes in the field of engagement. Bolger was formerly editor and publisher of Incentive magazine, is author of two textbooks available on incentive program design, and has consulted, written and spoken extensively on business development, engagement, and motivation.

Rodger is Chief Research Officer, The Incentive Research Foundation, and Principal, Delta Qi Consulting. A speaker, author and business consultant to major corporations, Rodger Stotz founded Delta Qi Consulting, following a 30 year career in sales management, human resources, and incentive program design. He is also the Chief Research Officer for the Incentive Research Foundation and a member of the Board of the Enterprise Engagement Alliance. Roger is a faculty member for WorldatWork; has earned the designation of Certified Performance Technologist with the International Society for Performance Improvement, and holds the designation of Certified Professional in Incentive Management from the Incentive Marketing Association.

Melanie Lewis is a senior consultant with the Enterprise Engagement Alliance and has helped implement a new training service on the emerging field of Enterprise Engagement. Lewis most recently was Director, Commercial Engagement at AstraZeneca, capping a 27-year career there that began in human resources and culminated with pioneering work in the area of Enterprise Engagement. She was primarily responsible for leading engagement initiatives within the U.S. Sales Organization. Melanie helped develop the test for certification program.
Corporate Faculty Advisors
Dr. Laurie Bassi is an internationally-renowned HR analytics expert. In 2001, she founded McBassi, a leader in using behavioral economics to improve organizational performance. She works with McBassi clients, ranging from start-ups to Fortune 100s, to help them unleash human capability within their organizations.
Curt Coffman — Senior Partner and Chief Science Officer of The Coffman Organization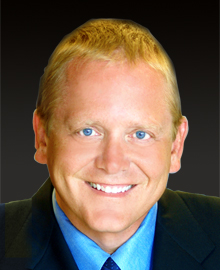 A New York Times Bestselling Author, researcher, business scientist, consultant and Executive Fellow at the Daniels School of Business, Curt Coffman has invested more than three decades in the science of high performance cultures. He spent 22 years at The Gallup Organization, serving as Global Practice Leader for employee and customer engagement consulting. As Senior Partner and Chief Science Officer of The Coffman Organization, he currently studies hundreds of organizations and millions of employees and customers, changing the way they think about their culture, their managers and their business results. His work launched a new era in employee and management development with First, Break All the Rules: What the World's Greatest Managers Do Differently – one of the best selling management books of all time.
John Fisher — Managing Director of U.K. brand engagement, FMI

John Fisher is the Managing Director of U.K. brand engagement agency FMI. John has over 30 years' experience in marketing communications, incentives and performance improvement programs for some of Europe's biggest companies. John is an examiner for the Diploma in Motivation, provided by the U.K.'s Institute of Promotional Marketing and also the author of six business books, which include How to Run Successful Incentive Schemes, now in its third edition and most recently Strategic Brand Engagement , the definitive guide to enterprise branding.
Susan Forgie — Director, Customer Service, ASSA ABLOY Hospitality c
Susan recently joined this global leader in security technology for the hospitality industry to head up its customer service operation. Before that, she was with McAfee for 15 years and in the hi-tech industry for over 25. She has been focused on Customer Experience exclusively for the last 12 years. Prior to McAfee, she had various management and technical positions for both the private sector and the US Army. She has a Bachelor of Science degree in computer science, has lived in Europe for 7 years and has traveled extensively globally.
Eric V. Holtzclaw, Chief Strategy Officer, PossibleNOW
Eric V. Holtzclaw is the Chief Strategy Officer for PossibleNOW. He has spent 20+ years creating opportunities through the practical application of emerging technologies and trends to business and describes himself as a researcher, writer, serial entrepreneur and challenger-of-conventional wisdom. Eric has direct responsibility for PossibleNOW's professional services organization which provides strategy, planning and ongoing consulting to companies on the implementation of enterprise-wide preference management solutions. Eric's book, Laddering: Unlocking the Potential of Consumer Behavior, hit bookstores in July 2013 and his column, Lean Forward, on entrepreneurship and emerging trends appears weekly on Inc.com.
Rajat Paharia — Founder and Chief Product Officer, Bunchball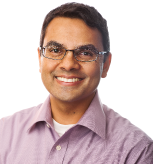 Rajat Paharia created the gamification industry in 2007 as the founder and Chief Product Officer at Bunchball, which has been recognized as an industry leader and innovator by Fast Company, TechCrunch, MSNBC, Forbes, and many others. Prior to Bunchball, Rajat worked at the intersection of technology, design, and user experience at Philips, IBM Research, and the world-renowned design firm IDEO.Rajat is the New York Times best-selling author of Loyalty 3.0: How to Revolutionize Customer and Employee Engagement with Big Data and Gamification.
Barbara Porter — Executive Director, Advisor, Customer Practice, Ernst & Young
She is an ardent believer in the positive impact that employee engagement can have on customer service, as well as the bottom line. She has published several articles for industry publications, including "Employee Engagement: Its Impact on Profitability and the Customer Experience." Before joining Ernst & Young, she was Vice President, Customer Experience and Business Development for Nicor National, an energy company. She is a frequent speaker at industry forums across the country.
Roy Saunderson, CRP - Chief Learning Officer, Recognition Management Institute, A Rideau Division

Roy Saunderson is Chief Learning Officer of Rideau's Recognition Management Institute, their consulting and learning division, and is the Get Recognition Right® expert. He is author of Giving the Real Recognition Way and has consulted and presented to organizations globally from North America, Europe, Middle East and India. For the past 17 years Roy's expertise has focused on giving others "Real Recognition®". He is a regular columnist for Incentive Magazine and Training Magazine, and has been interviewed and quoted by Wall Street Journal, National Post, Boston Herald, and published in Workspan, Chief Learning Officer, and other industry magazines and journals.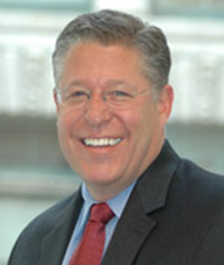 Kevin Sheridan has over 30 years of experience in human capital management and employee engagement. He is a best-selling author of Building a Magnetic Culture and The Virtual Manager, and is a frequent speaker on engagement. Prior to forming Kevin Sheridan LLC, his speaking and consulting business, Kevin founded HR Solutions International in 1995, a firm specializing in measuring employee engagement and teaching best practices, which recently sold.
Gina Valenti — Vice President Owner Services Hilton Worldwide & Vice President Brand Culture and Internal Messaging, Hampton Hotels
Gina is responsible for the owner services infrastructure and support required to build and maintain superior relationships with Hilton Worldwide owners and franchisees around the globe. Gina also spearheads enterprise-wide owner contact, communications, customer relationship management and engagement. In addition, Gina leads owner events and other owner loyalty initiatives.
Academic Advisors
Comila Shahani-Denning— Associate Professor, Industrial/Organizational Psychology, Hofstra University, Hempstead, NY.
Teaches face to face and online graduate and undergraduate classes (Industrial Psychology, Research Methodology in Psychology, Personnel Selection, Research and Internship in Industrial/ Organizational Psychology). Supervises student research and maintains the research program in the area of Industrial/ Organizational Psychology.
Dr. Terri Shapiro — Associate Professor for the Hofstra M.A. program in Industrial/Organizational Psychology
Dr. Shapiro's research focuses on the area of quantitative analysis with an emphasis on survey development and customer satisfaction. As a principal consultant for the Center for Organizational Excellence, a private consulting firm, Dr. Shapiro has been involved with the development and analysis of survey instruments and sampling plans for such leading companies AT&T, PepsiCo, and Avon. She earned her doctoral degree from the Psychology department at Hofstra in Applied Research and Evaluation in Psychology.
Dr. Charles A. Scherbaum, Associate professor of psychology at Baruch College, City University of New York.
Charles' research and consulting focus on analytics, employee and customer research, and assessment.
Recent research has focused on linking employee attitudes to organizational outcomes, employee survey methods; sources of bias and construct-irrelevant variance on standardized cognitive tests; non-cognitive predictors of job performance; detecting lying and dishonest responding, attitudes toward stigmatized employees, attitude measurement, and employee selection. Charles received his Ph.D. in industrial and organizational psychology from Ohio University.
Curriculum Contributors

Paul Hebert is Vice President Solution Design for Symbolist, a consultancy and fulfillment organization that creates "human" programs that connect employees and other audiences to the sponsor organization at an emotional level.
Over the course of 20 years, Paul has worked closely with clients to design their influence, marketing, motivation, incentive, recognition and reward programs to increase effectiveness and reduce costs. Through the use of proven motivational theory, behavioral economics and social psychology he has driven extraordinary company performance.
He is widely considered an expert on motivation and incentives and has been interviewed by the BBC, quoted in USATODAY, published in Loyalty360 magazine, published whitepapers and articles for HRM Magazine, is a contributing author on the Fistful of Talent blog, is a founding editorial advisor for HRExaminer, and is the Social Media Editor for the Enterprise Engagement Alliance.
Paul's contributions to his own company's blog can be found here.

Tatawan contributes to the spread of Employee and Enterprise Engagement and Internal Branding education and disciplines through developing conference programming, professional training initiatives, supporting consulting work and supporting Enterprise Engagement Alliance initiatives. She currently Heads Marcus Evans' North American Professional Training division that provides training and corporate education to a variety of clients and audiences. Tatawan assisted with test development.