Your Roadmap to Implementing an Engagement Strategy: Engagement University & Expo in Chicago, April 18-19
The
Engagement University & Expo
is designed to help you and your company profit from a scientific approach to engagement. This 2-day conference and expo will provide you with a roadmap to help you implement a comprehensive Enterprise Engagement strategy that will: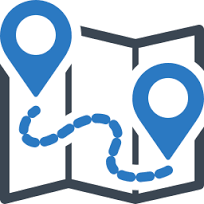 Increase your organization's performance. Enterprise Engagement is the most effective way to achieve key goals because the results are more easily measured than in traditional marketing.
Enhance traditional incentive, loyalty and recognition strategies. The Enterprise Engagement Framework provides a more uniform and systematic means of achieving results using traditional tactics and new concepts developed by our professional faculty.
Meet the needs of your organization. Investors with combined assets of $15.6 trillion believe engagement is material to success. Yet a recent Incentive Research Foundation study on engagement found a lack of clearly defined nomenclature or implementation practices.
Offer practical, hands-on learning you can start using immediately. Attend how-to sessions you can apply today to traditional sales, marketing and HR programs to get better performance from your traditional motivation, loyalty, incentive and recognition programs.
Put you in touch with engagement solution providers in unique conversational environment. Enjoy the opportunity to meet-face-to-face with companies that can provide a variety of engagement solutions, from rewards & recognition and gamification to learning and communication.
Benchmark your company's performance. See how your organization compares with others in all areas of engagement.
---
Are you a supplier to the rewards and recognition industry? If so, contact Nick Gazivoda at nick@theEEA.org to learn about exhibiting to the leading buyers in the marketplace.